*I ship anywhere! I accept Paypal and MO within the US, Paypal only the rest of the world.
*Prices do not include shipping
Items are now at my Etsy shop here:
View Doll clothing by AintThatCunnin on Etsy
All items are handsewn with raw edges fray checked.
Dresses $10 each (the aqua and black w/ purple will have straps)
All are cotton fabric with poly ribbon
Pink with ribbon ties
Black w/ red ribbon
Aqua w/ blue ribbon
Black w/ purple ribbon
Pink w/ brown ribbon
MH boys pants $7 each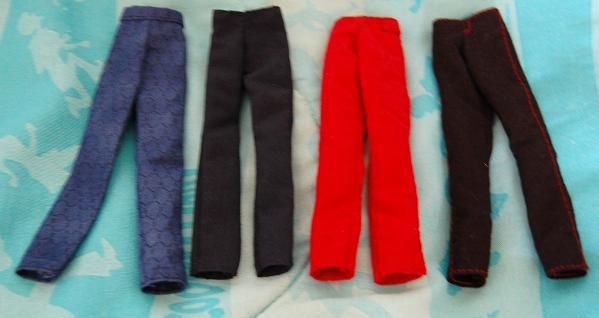 cotton wire fence print
dress slacks (unknown fabric)
corduroy w/ black stitched details
black cotton w/red stitched details
Thanks for looking!