Where is tiegrsi?
---
Please forgive me but I've reached the end of my tether with this issue. Back in either March or April of last year I sent her my Argentina Ribbon because she said she could put in a new tail for her. I also paid her $20 to commission a Colombian custom pony. I have heard from her once a few months ago, and up to date it's been months since I've heard a word from her. I want my ponies back, that's all I'm asking. Even if I'm out the $20 for the commission fine, but I want my Argie back. I don't know what she's going through in real life, and I'm sorry if she's going through a hard time. But, taking someones ponies and not giving them back.... that's just flat out wrong. I would even send her a self addressed postage paid envelope to send them back in (or the argie back in) if I thought she wouldn't keep that too.

But seriously, I don't get it. She's a respected member, what in the world is going on that she refuses to answer me and won't send my things back to me? There's no excuse.
__________________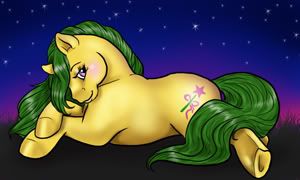 Thanks Whippetluv for my siggie!
My Collection:
https://picasaweb.google.com/100081619550155990819