Joined

Feb 25, 2014
Messages

999
Awards

0
I've been fiddling around on pony generators for months on end, trying to create a persona for myself, but I never felt comfortable with anything I designed. Though I have an eye for detail and am particularly sensitive to colours, I don't have a fantastic grasp of colour theory, and I always felt that my colour schemes looked terribly flat and uninteresting. I tried going for a white pony to create contrast (and because I love white ponies), but then I worried that she looked too much like Glory or Rarity to be unique and truly "mine".
In the end, this is the design that stuck with me. I came back to it over and over again, and eventually figured, what the heck, she obviously wants to look like this, so I'll leave her be. For now, at least.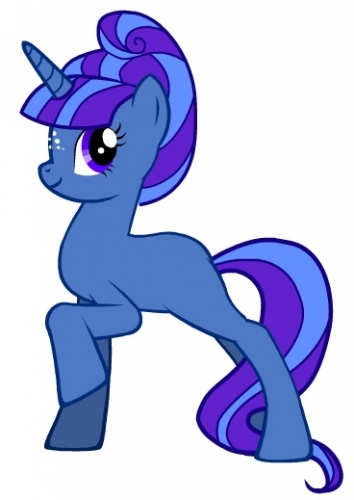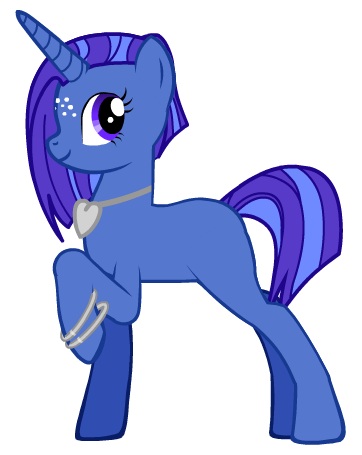 These I did using two different versions of generalzoi's pony generator. The first one is more "ladyofthenight", whereas the second is the persona I've come to refer to as "Level Up". In terms of hair length, elegance and overall appearance, the first one is closer to what I've been trying to achieve with my persona, but the second one feels more like my true personality. Though I'm not as fond of jewellery as I used to be. (I prefer socks now. Socks are cool.)
And this one I made today after finding PonyLumen's 3D pony maker: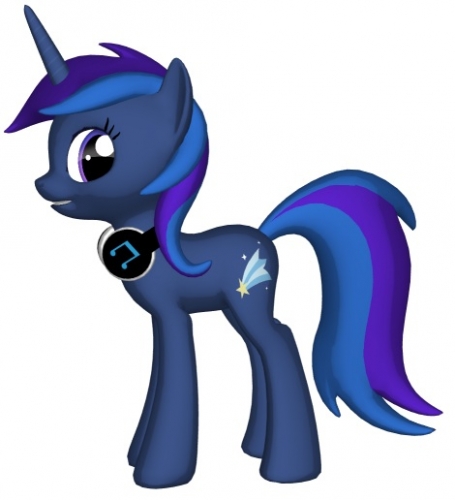 Like I said before, the hairstyle is incorrect (I prefer long, beautiful flowy tresses), but overall I'm fairly happy with how she turned out. The colours are a bit on the dark side, but I like it, it offers a bit more contrast than the ones I made using the generator. The cutie mark here is probably something more "ladyofthenight"-ish, though. If I had to give Level Up a cutie mark, it would be something like a PS3 controller, 3DS or mouse, or a combination thereof.
I'm a gamer at heart, and RPGs are my thing, hence "Level Up". After a bit of thought, I made her a unicorn, because as much as I like feathery wings, I'd rather be able to cast magic than fly. And her design and colours are a mixture of a few of my favourite ponies across the generations – Luna (specifically gamer Luna... perhaps looks a little too similar to her, tbh), Glory, Night Glider, and Clever Clover. I'm still working on the design, and maybe it will change entirely, but for now this is what I've been toying with.
For laughs, here's what she looks like using Baby Blue Bell's pony maker (which has a limited selection of colours, hence the total inaccuracy). The expression pretty much says everything about her.