Joined

Apr 26, 2017
Messages

67
Cover of First Novel Now Complete. Title change.. However I might have to choose a different font.
What do you think so far.
My Chosen novel series Title's so far…
1.) The Clyony and a Dragon
2.) The Story of Crystal Frost
3.) Challenges of a Father
4.) Crystal Frost Returns
5.) Family Unity Tragedy Shatters
6.) Journey Beyond Kingdoms
7.) Shattered Trust
8.) Star and The Dragon
9.) The Final Battle
10.) The Truth Will set you Free
11.) Christopher's Sunshine
12.) Visions of the Blind
13.) Forbidden Flames
14.) Struggle For Survival
15.) Burden of Truth
Granted there are way more books planned however theses are the titles I'm sticking with
Chosen this Illustration piece from My Partners ( Alex Blue Bird ) sketches for the cover of the first novel ( The Clyony and the Dragon. )

Done my Illustration part Vectorized and Tweaked the design a bit..

Sent her my fair share of work. Now the next step she is colorizing the piece to finish the cover...
Will show the Finished work.
Alex Blue Bird is a Professional Illustrator you can see her profile here..
My YouTube channel: www.youtube.com/channel/UCiN_n… :thumb372311111: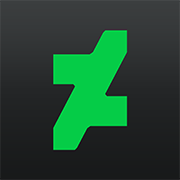 www.deviantart.com
She will be designing all the covers to my Written Novel series.
Will show results of the first cover to the Novel series.
We are Partners and a Team in the Illustration Field.
What do you think of the chosen titles, Chosen Cover Design. and the Process so far ?
Last edited: