G1 Era Pinball Enthusiast & Roller Derby Alumni
Joined

Mar 31, 2022
Messages

231
Is it legal, to quote Cinderella in a MLP forum? Well, I didn't see any rule about it, so there it was.
Now, down to the business of creating a Wishlist. I recently completed my collection of the original 6 first tooth G1 ponies (+ the Valentine one, which I found in a box my cousin gave me the last time I was whinging about how all my ponies vanished when I moved out of my parents' house). However, there were quite a few additions to that first tooth line that I have not obtained, so I am still on the lookout for them. I have

the ones I consider a priority.
Baby Nightcap

Baby Crumpet
Baby Dots 'n Hearts - not a big fan of the diapers, so this is a secondary wish.
Baby Dancing Butterfly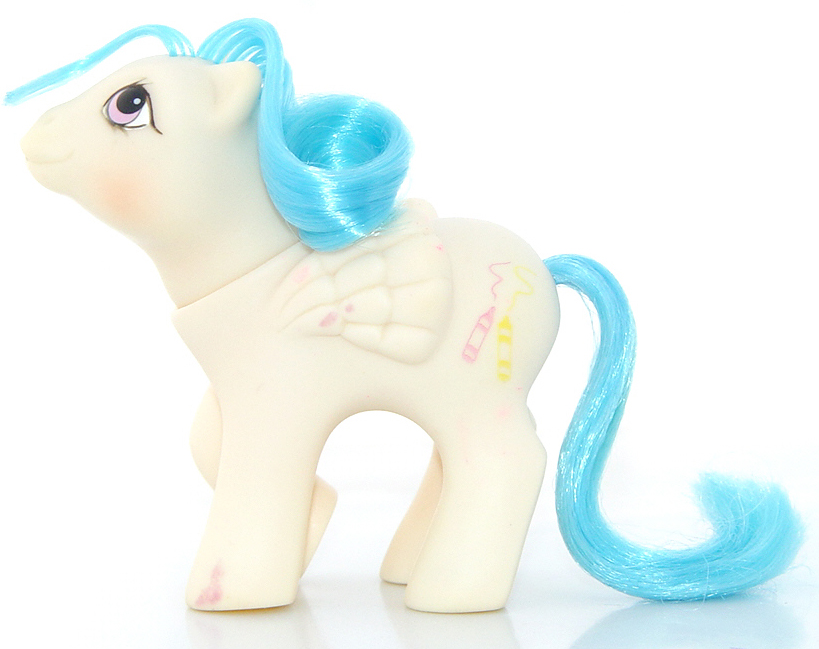 Baby Graffiti

Baby Palm Tree
Baby Milky Way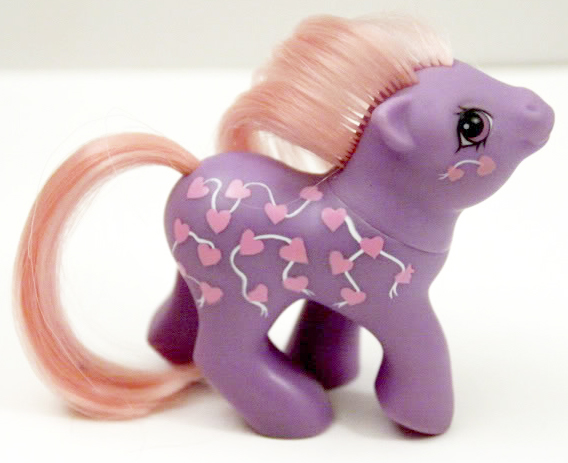 Baby Love Melody
Baby Pineapple

Baby Splashes - not a big fan of the diapers, so this is a secondary wish.
Baby Sugarberry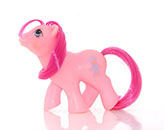 Baby Sweet Stuff
Baby Sunnybunch - not a big fan of the diapers, so this is a secondary wish.
The other set I am actively collecting are the rainbow ponies. I have already re-acquired: Parasol, Skydancer, Sunlight and Rainribbon. So the priority is to finish the first set, and then perhaps work on the 2nd:
Windy
Acquired! My daughter had her in her room!
Moonstone

Acquired! (ebay)
Starshine

And the babies:
Baby Brightbow
Acquired! Thanks
@Leave a Whisper
!
Baby Starbow

Acquired! MLP Fair, Tampa!
Baby Sunribbon

Acquired! (ebay)
And I also just want Ringlet because I love her colors
.

Acquired! (ebay)
Stripes, just because I now have 3/4 Rainbow Curl Ponies and it would be silly not to complete the set. Acquired! (eBay)
And for some reason, I want Angel really badly. This is the deflocked image. I would not deflock her, if I got her, unless the fuzz was in really bad shape. But I do love the color combination without the fuzz.
Due to a recent amazing flea market day, I now also feel like I desperately need the mail order version of Napper:
Update: Acquired! MLP Fair Tampa!
So, those are the G1 ponies I am particularly looking for right now. However, I am mostly hoping to come across them in yard sales and flea markets. I wish I could just buy them outright at 20-150 bucks a pop...but that's not the life I lead. So, I look for pony treasures in unusual places, and hope for the best.
---
If occurred to me that there ARE a few G3 I am interested in having.
Minty-
because it is just weird that I don't have her yet
. Naturally I want the most difficult-to-find version. I am loosely looking for G3 with gradients and cascading cutie marks. (Did get a Minty in a lot, but not this version, so she remains a wish.)
Port a Bella, as I was recently reminded she is adorable.
Last edited: