Joined

May 26, 2021
Messages

7
Hello everyone!
This is my first entry in this forum, today I did a purchase that included G1 1982 Butterscotch, Snuzzle and a few G2 ponys. The person also showed me the following baby pony that I usually see on ebay for $90 (average) and its Baby Blue Belle (Argentinian) but always in good conditions.
Now, the one I'm gonna be showing you in these pictures looks very bad.
Anyways, I wanna know your real thoughts on how much would you pay for this Argentinian Baby Blue Belle in the conditions from the pictures since I'm clueless on what to do!.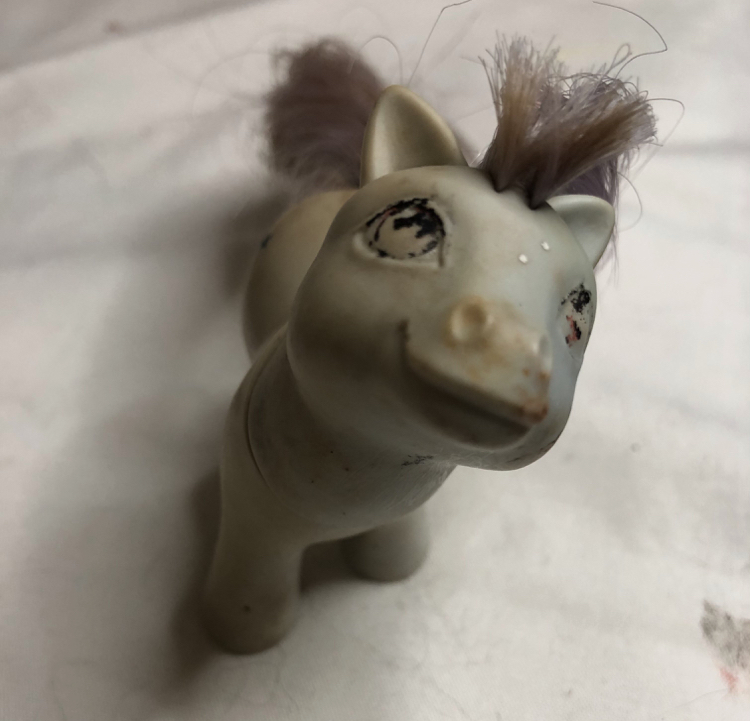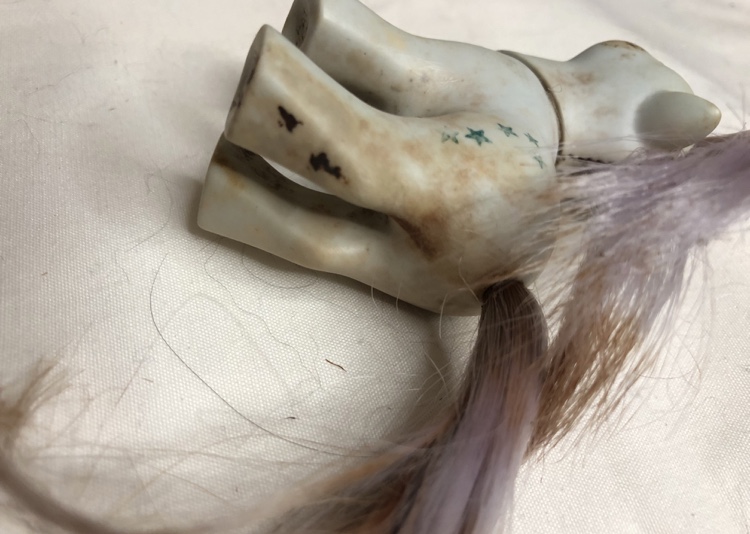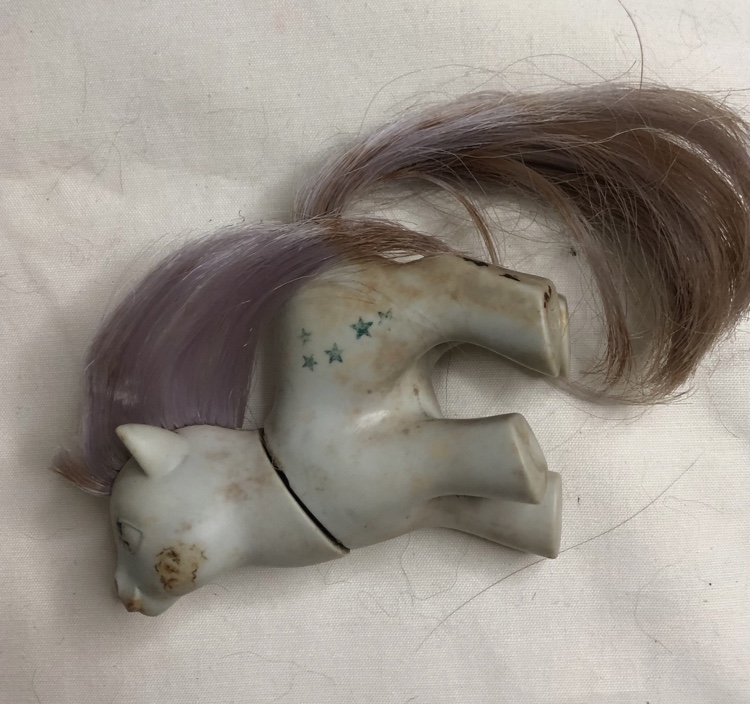 Poor little baby! Send your thoughts and prayers also haha ♥
1) UPDATE 11/06/2021
Hey, I'm coming today with my first update on the destiny of this pony. First of all, thank you everyone for the nice feedback I recived in my first post in this forum. Baby Blue Belle might have a second chance, with her rusty hair and faded body with no symbols or eyes she may end lucky after all, what do you think?
I did a fair offer and got her. I recived her last monday 7th of June and I'm sorry I did not update earlier this week, I've been busy and wanted to take nice pictures of the baby for the update.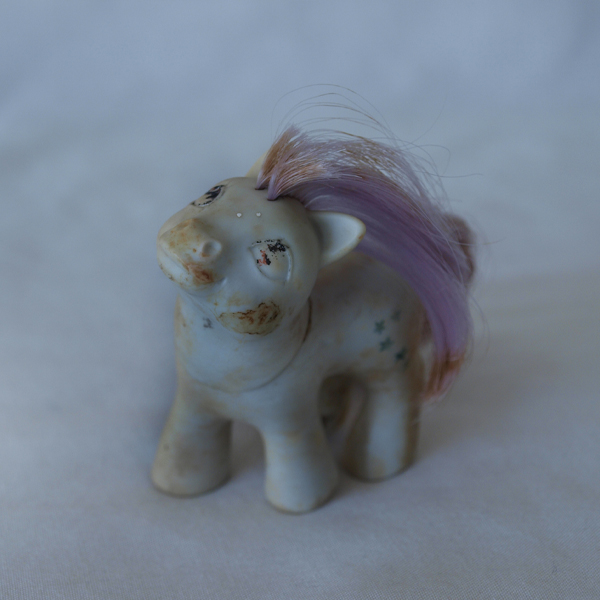 Besides her condition she has all real hair, which is rusty, she doesn't have any bites or missing parts of the body, it's not deformed and the head is moving and functioning. It sounds like there's a lot of dirt inside of her, which is probably because of the metal holder for the tail.
Wish me luck with the restoration process, it is going to be long and challenging but I'm up to it. Any advice beforehand is welcomed.
I asked the previous owner about the history of this pony, I was curious because the other ones she sold me didn't look like this. They were completely fine. The woman told me, that all the pony's she sold to me were from her when she was a child, her mother got all of them in different trift stores and garage sales throwout the years.
But the story for this pony is different, she was found, again by her mother in an abandoned house,can you belive that?.
This adds a lot of mistery to her, I don't really know from who she was before, she has been sitting on the outside for a long time and kept like this anyway for probably 20 years, maybe more. And after all she is going to have a new chapter. Sorry If I made the post very profound haha, I'm just too happy about giving her a second chance.
I'm gonna keep an update on the restoration if you're interested too, for me it is great to start being part of a community that showed interest in my first post! thank you for reading, hope you are all well and stay safe, let's see when is the next update.
Last edited: