Joined

Jun 16, 2020
Messages

111
Awards

0
Before going ahead and cleaning Sweet Steps, I thought about opening up her just to see how she actually is on the inside and how easily it may be to detach her mechanisms from her head... so I went ahead and opened her up. By seeing how easy it may be, I could decide to go ahead and make her into a full plushie and remove them.
For anyone who is interested in seeing how she looks or is looking to do something similar, here are some pictures for what to expect:
The mechanism on the bottom of her head is stitched inside the fabric that's coming out of her body. I cut a little bit of the stitching at the top of the back of her neck and the rest of it just popped open but I had to keep pulling it apart. The head is attached to the body with a plastic zip tie. It would've been easier to remove the head if I just cut that first while I opened the back stitch.
The leg parts are also stitched to the body inside the hooves. I didn't realise this when trying to pull it out so I had to cut the hooves open also and cut the fabric bag off. I know she has some magnets inside her back hooves too that are probably in fabric bags as well but they'd be easy to remove compared to this.
Some more pictures for a better look:



EDIT:
I managed to get off the head!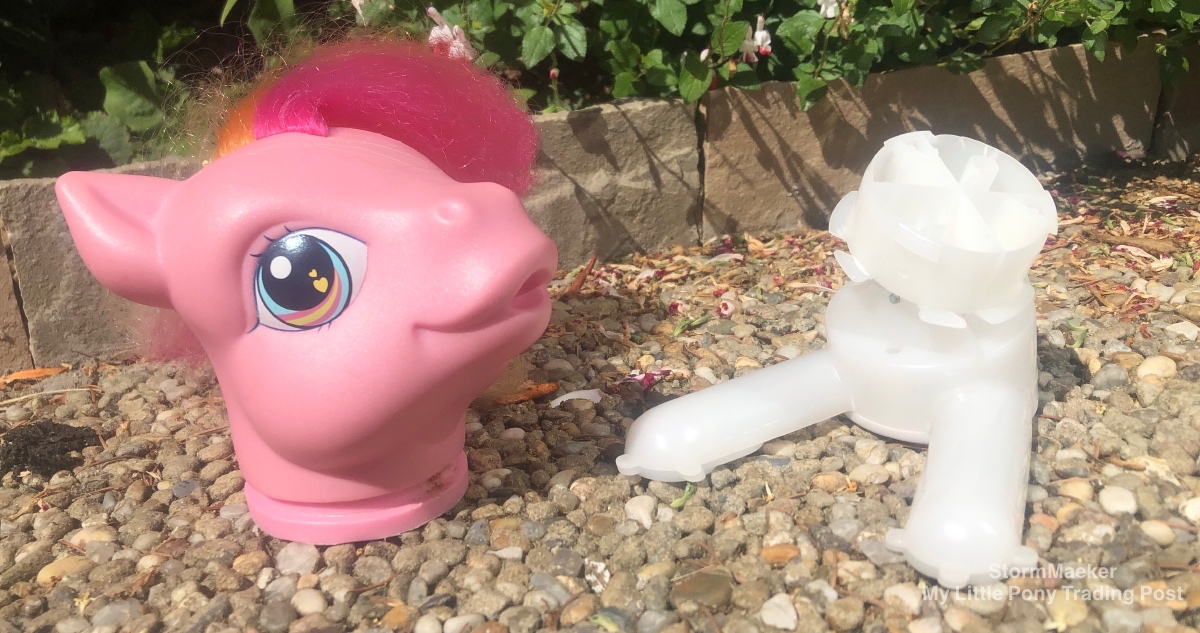 For anyone interested and doing the same, I hope you find an easier way.
Here's how it happened:
I assumed the rusty bit at the front of her throat was a nail and kept using a screwdriver to kind of knock it out. When I loosened it enough, I switched to pliers to pull it. It turns out it's some sort of flat top screw!

Afterwards, I switched back to the screwdriver and popped out the bottom. That was a lot easier after trying to just pull off from the back before I got out the screw
More pictures plus inside her head for those interested:



ANOTHER EDIT:
Sweet Steps has been put together again!
Last edited: