Peeking around the corner at you
Moderator
MLPTP Supporter
Joined

Apr 9, 2010
Messages

3,628
Every FF Collector Pose Butterscotch I have ever come across has this slightly sticky, sorta gummy feeling/texture to her body.
I wash her, she feels great!
She dries, she gets sticky.
I know her plastic is leaking and breaking down. Something about her color maybe? I have two of them in my collection now and they are both this way. I don't think any of the other G1s I've encountered have this issue the way she does.
I dunno.
Makes me sad because she is such a uniquely colored and pretty pony.
But girl! I know you're 40+ years old these days... But PLEASE could you exfoliate occasionally?!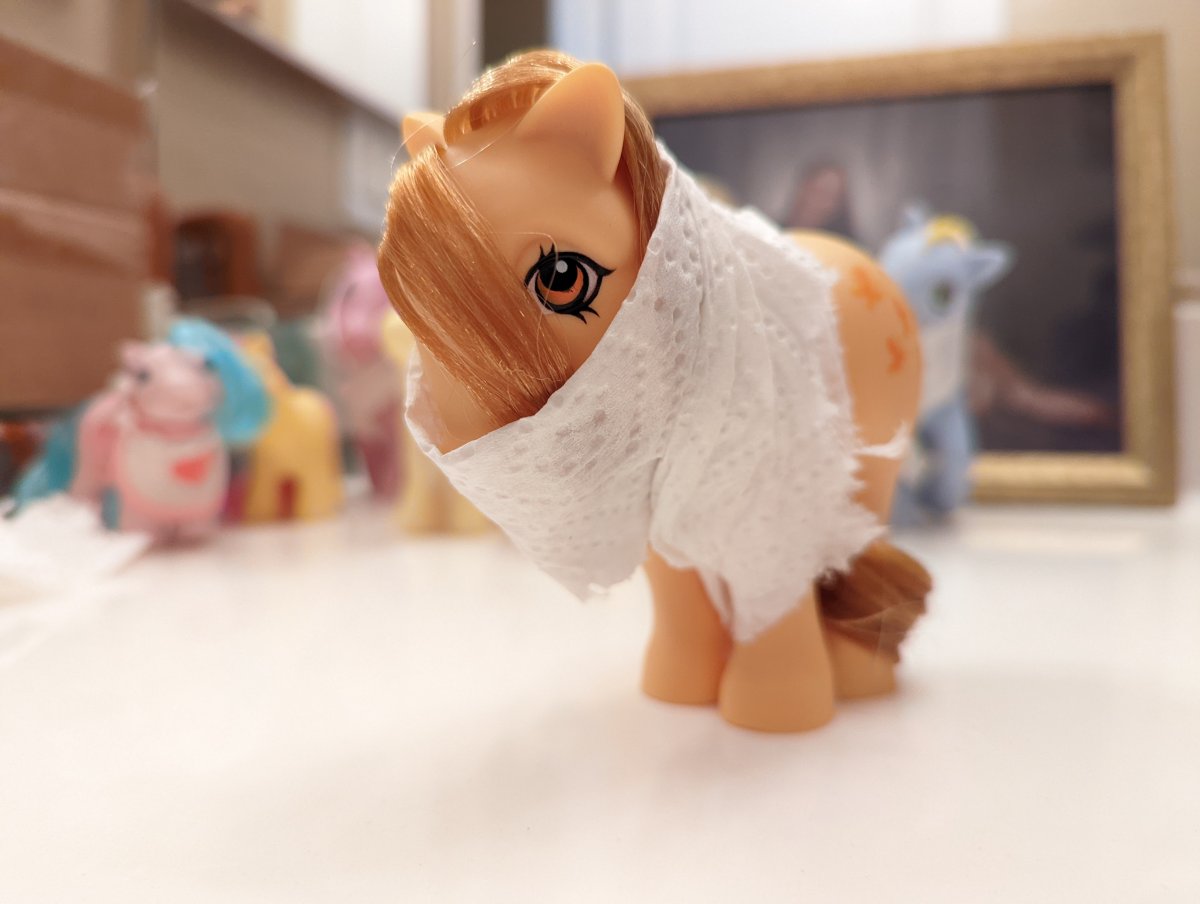 Anyone run across this issue with a G1 besides her?