Small blue Pegasus
MLPTP Supporter
Joined

Oct 18, 2017
Messages

6,370
Here's a list of ponies I still need and are on my hunt list.
I am a G1, G4/4.5, G5 & merchandise collector.
This list is forever changing and being updated.
If you have something that you think I may be interested in please don't hesitate to comment or send me a dm.
Adoptable by Truly_Scrumptious
Acceptable Flaws:
I am looking for good condition
G1
ponies. I am
okay
with ponies whose hair needs work - I will also re-hair if need be. Initials on hooves (if not visible) are okay. A slight hair trim or a pony's whose hair has faded to white are both fine and don't require re-rooting.

I am slightly more picky with G4/Reboot/G4.5/G5, I don't re-hair these ladies so hair that I can brush and treat is best. If it's an Equestria Girl, G5 or SDCC exclusive I prefer MIB but may take open stock if in good condition.
Unacceptable Flaws:
No "bait" condition, no extreme hair cuts/missing plugs, n

o missing bits (ears/wings/limbs/whatever), no non-removable marks/imperfections(cancer, regrind, etc), no "pucker butt", no sticky/plasticizer oozing, please NO smoke/perfume/pet smells.

Basically if the pony is in display condition I will likely take if if I am buying.
(Thank you @Uftaki for the blank grid graphic I use for all my
Wishlists!)

My Pretty Pony (complete wish list):
Peachy (white)
Peachy (pink)
Accessories for Butterscotch (Brush, Blanket & Hat) **
G1 (complete wish list):
1) Baby Ponies: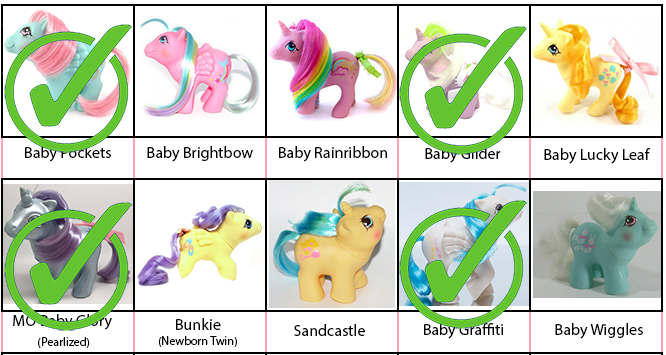 2)
Unicorns: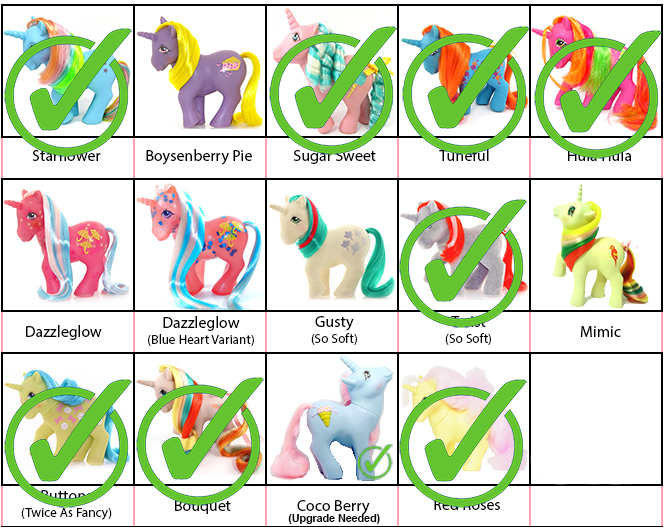 3.
Pegasus:
4)
Other Ponies
(Random ones I love)
: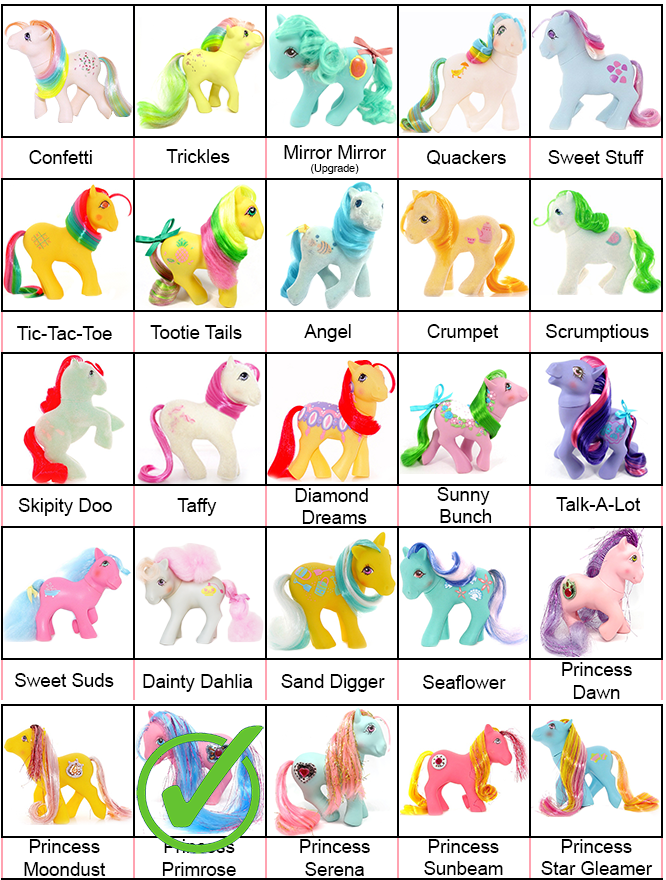 5)
Big Brother Ponies:
5) Pony Friends (aka: My Little Pony Tales):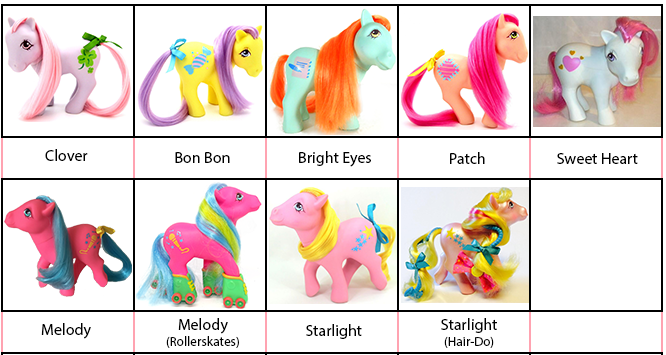 7.
Accessories/Dragons/animal friends:
8. Basic Fun Repro Ponies (Classic & 35th):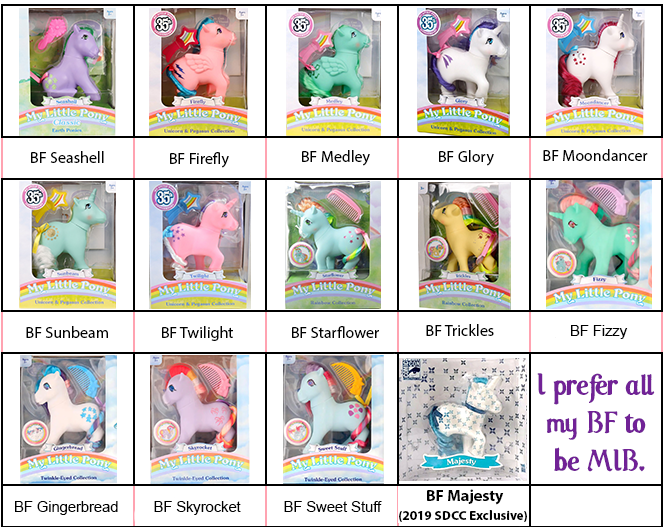 G4 (G4.5) Non-Mane6 (working to complete this wishlist):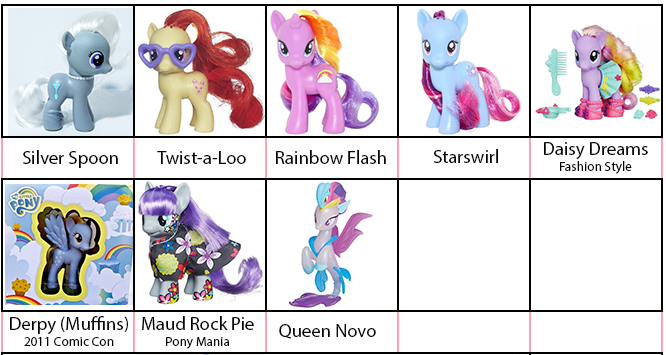 Mane 6 G4 (reboots) Ponies I still need: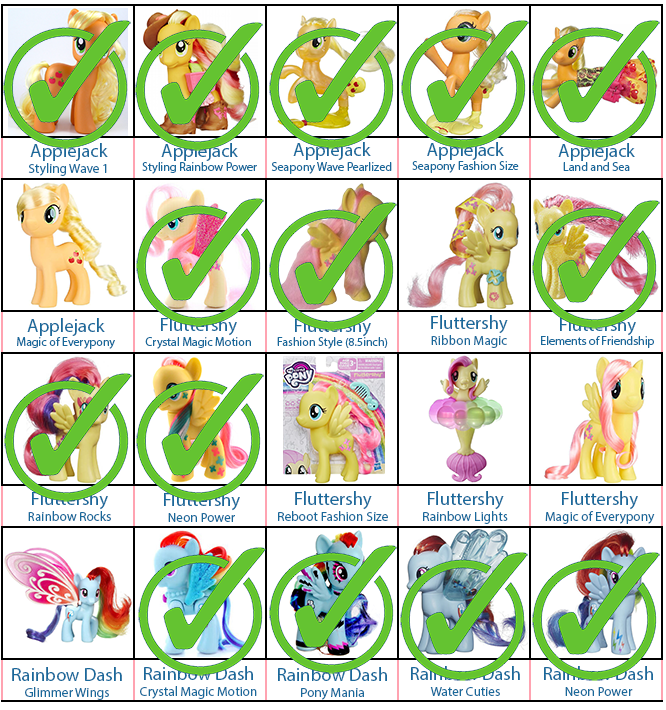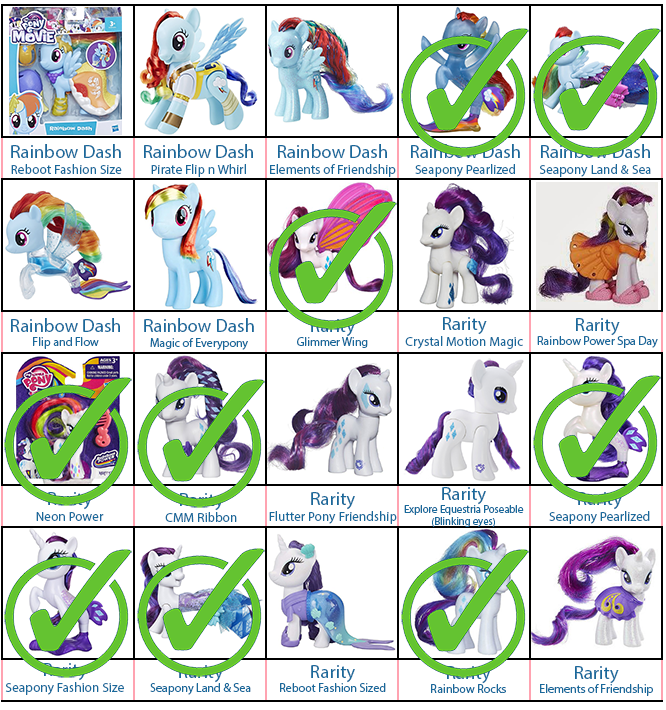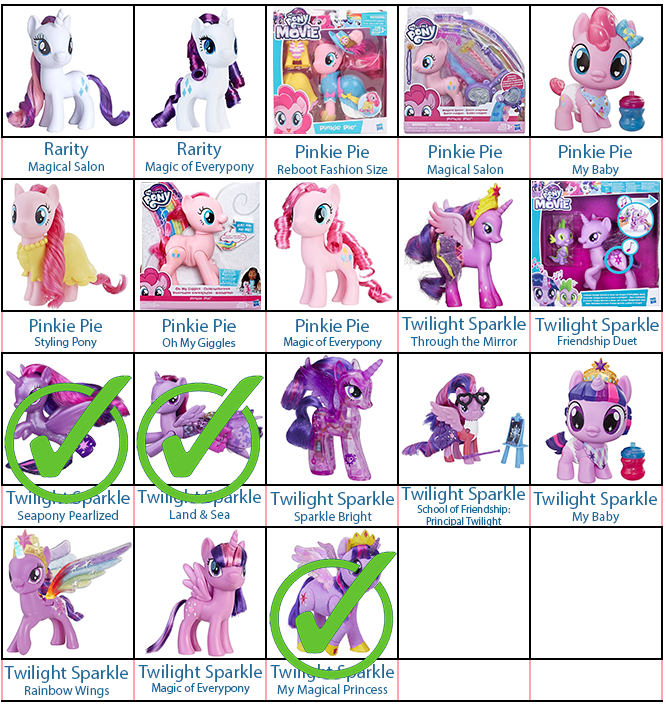 The Magic of Everypony (Target exclusive Fashion Size Reboot)
Rainbow Roadtrip: Friends of Equestria set (one with Minty and the Princesses and Spike)
--------------------------------------------------------------------
Equestria Girls (in box preferably):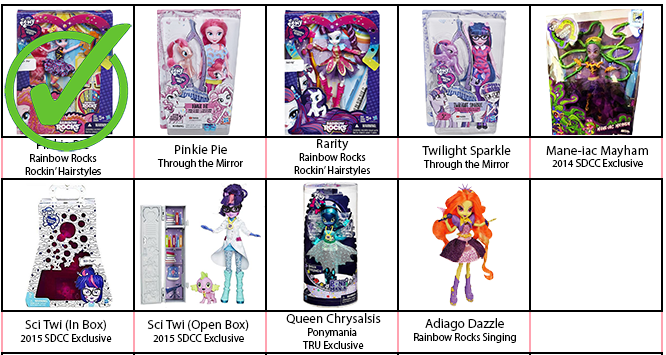 Equestria Girl Mini's: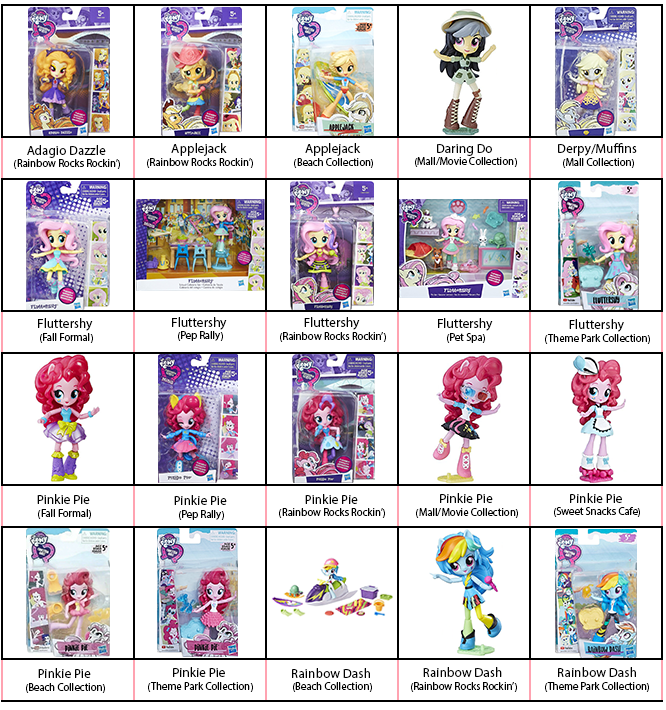 Other G4/Spike/Popmart/Mighty Jaxx/Cutie Mark Crew: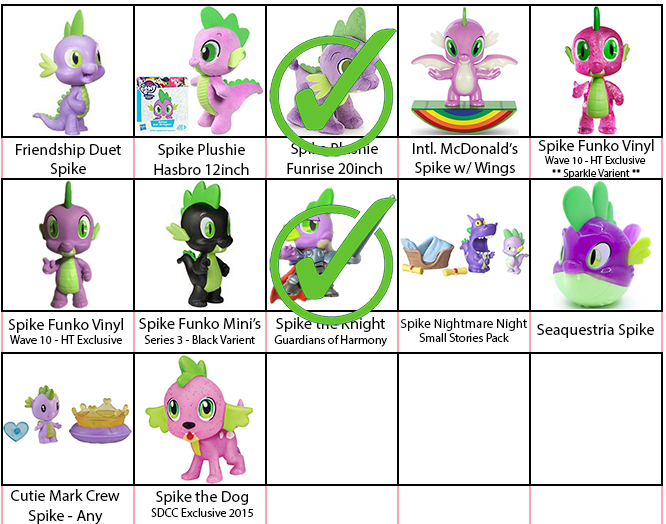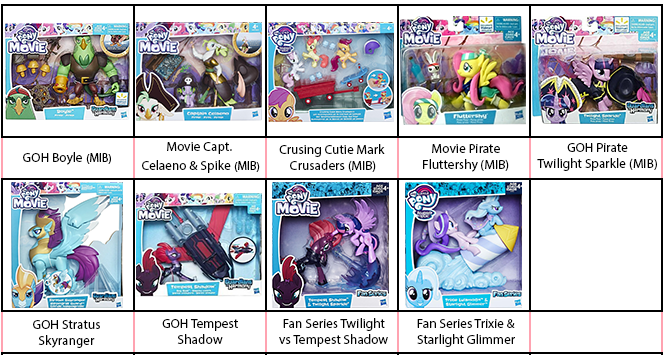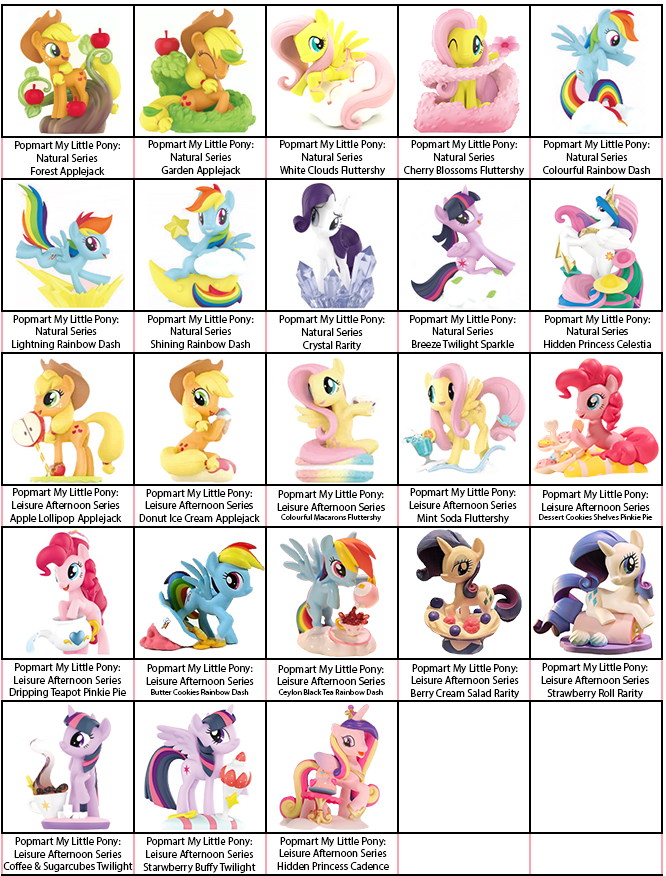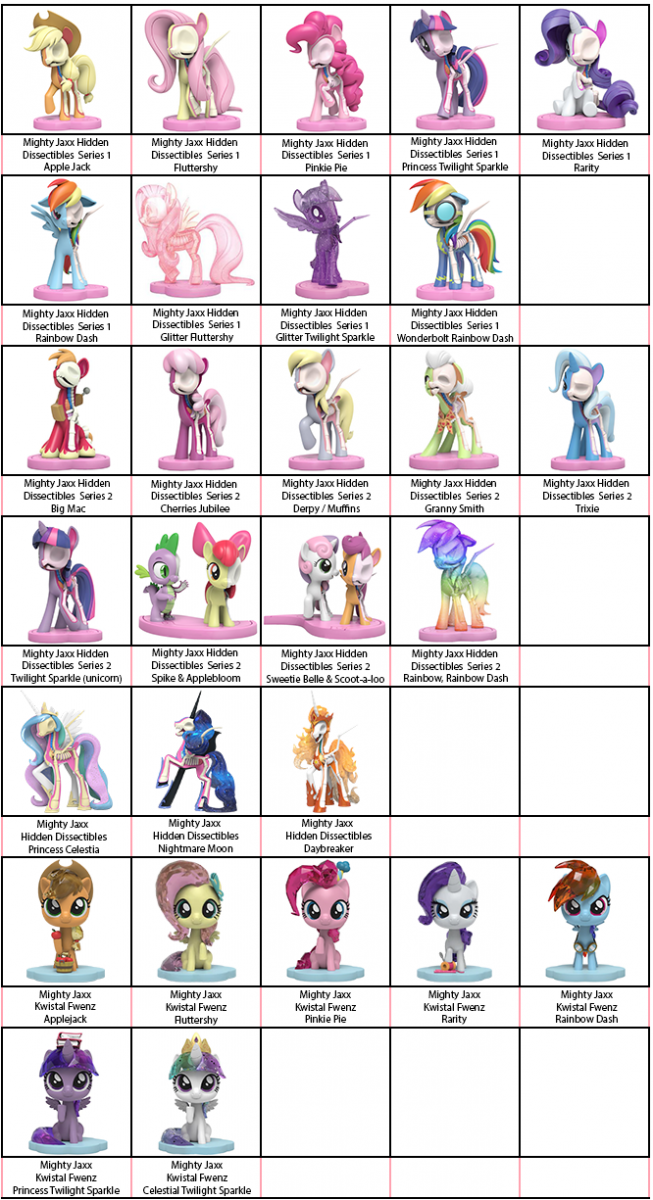 Cutie Mark Crew Figures!! Most interested in Pony/Sea Pony/Spike/Dragons/Random creatures versions of
all
character variants in all "seasons" of the CMC blind bags. (Super love on flocked and sparkly ones.)
Cutie Mark Crew: Sugar Sweet Rainbow Set
Cutie Mark Crew: Confetti Part Countdown Set
CMC: Snow Day Set
CMC: Sightseeing Fun Set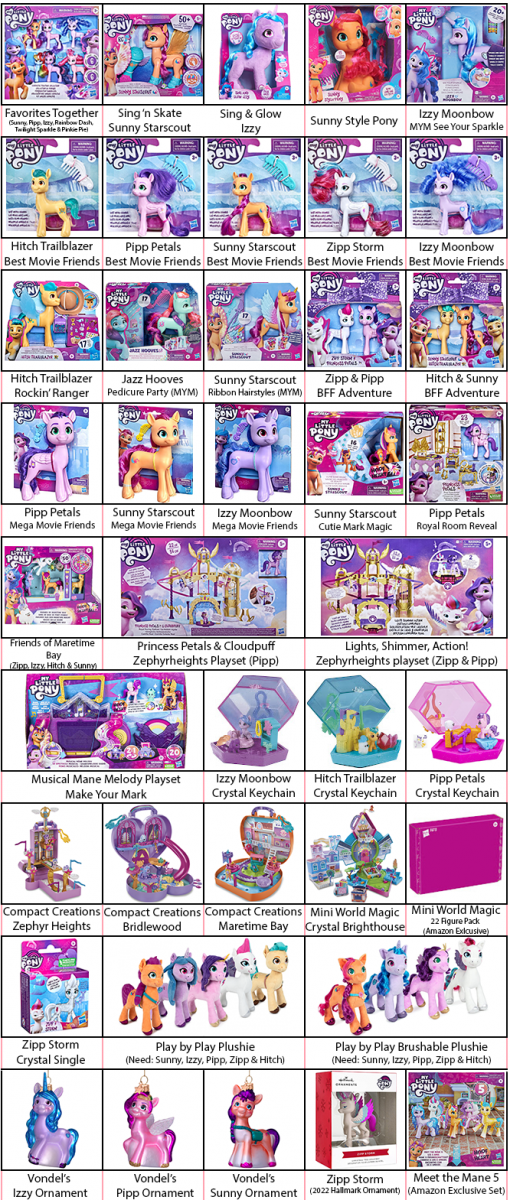 Last edited: