My shoes are laced with irony
Moderator
MLPTP Supporter
Joined

Sep 2, 2013
Messages

7,938
Awards

2
Meanwhile on Mount McDonalds, somewhere near the Legion of Doom...
You see this pile of ponies? These are all the Happy Meal ponies I've hoarded. I should be ashamed, but we all have our vices. And this is one of mine. I mean, I didn't actually intend to gather up this many. It just happened. Every lot of ponies I buy has a few in it and I swear... THEY BREED.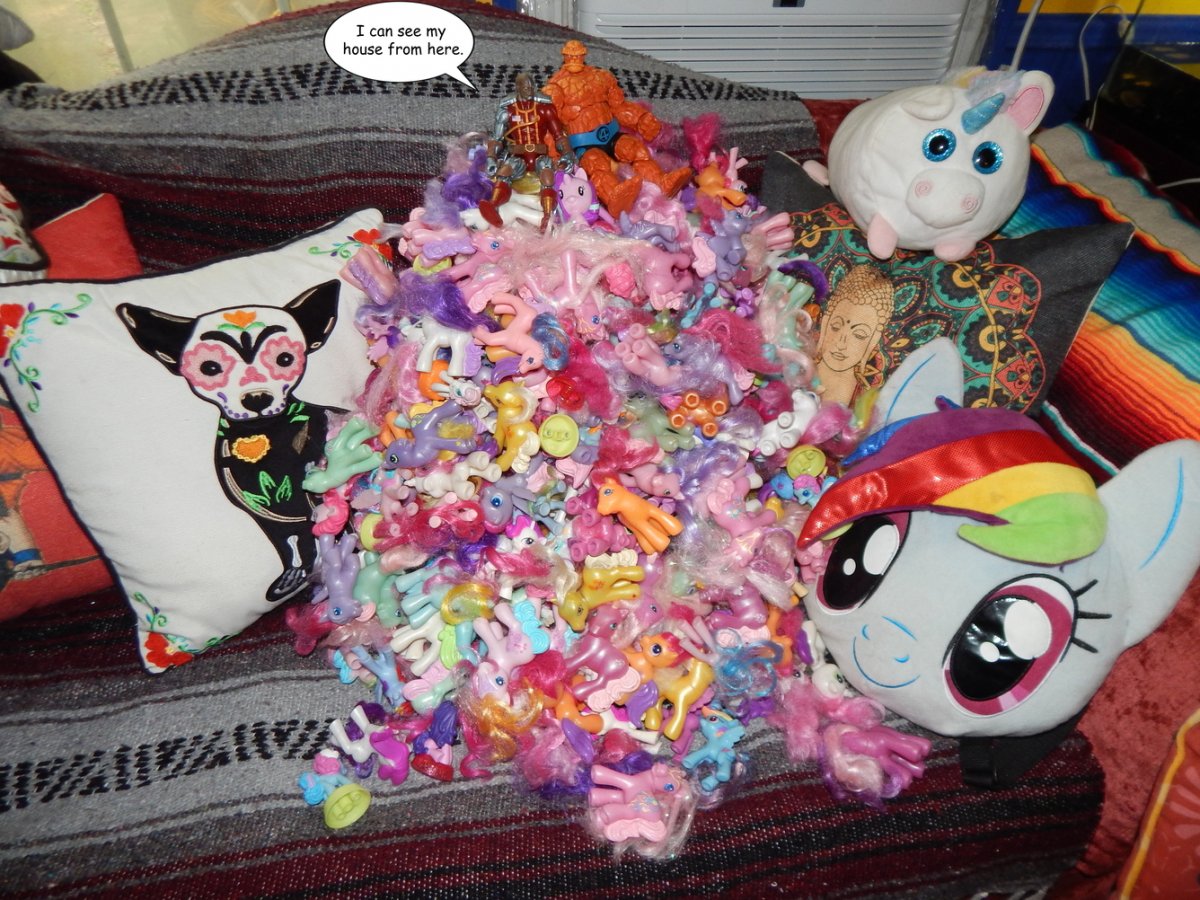 So for this guessing game, you gotta figure out how darn many ponies I have in this pile! They are on vintage loveseat and the pile goes from the front to the back with the pillows just holding the McDonald Mountain on its sides. It is 100% PURE PONEH. The number is more than 4 and less than a bazillion.
I betcha you want rules, right? Rules are good. You may guess three times per page. Each guess must be posted separately. So you will have three, count 'em, three posts: each with a different number! How simple is that? This contest is open to all members, so please join in for the fun, one and all! Chatter is allowed as part of your guess posts.
Here's da prize!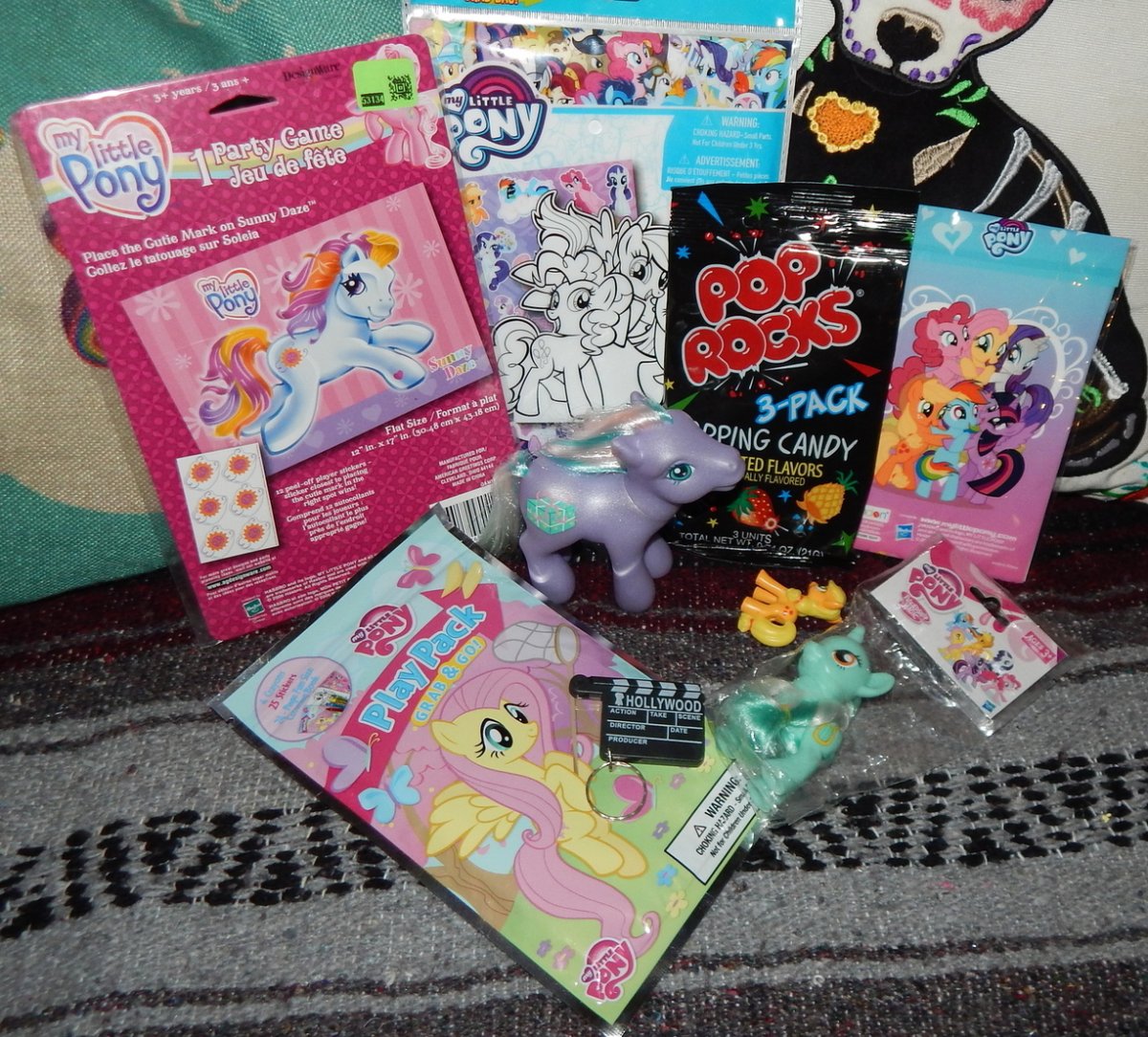 Now stop laughing at my weird obsession and start with da guessing!​
Last edited: