Joined

Nov 22, 2021
Messages

279
BECAUSE OF ART FIGHT, THESE WILL BE ON HOLD UNTIL THE END OF JULY! IF YOU WANT ME TO NOTIFY YOU WHEN THEY REOPEN, FEEL FREE TO RESERVE A SPOT IN THE QUEUE.
I've been offering these over at the Arena, so I figured I'd offer them here as well.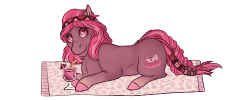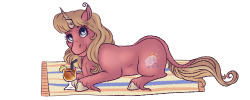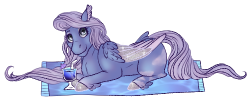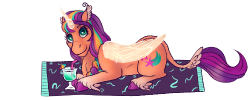 To claim a spot in the queue, fill out the form below. I can do a canon pony, a fan character, or even a completely different character ponified. I can also make slight alterations to the base (hairstyle, accessories, etc.) but nothing too major.
Form
Pony name:
Ref:
Towel color/pattern:
Beverage:
Rules
One pony per person at a time, please. You may request another one once you have been cleared from the queue.
Official characters may be used by anyone, but OCs can only be used by their owner.
If you wish to post offsite, please let me know beforehand via PM!
Queue
Empty!
Completed Adoptables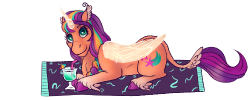 Sunny Starscout (Alicorn form)
Snuzzle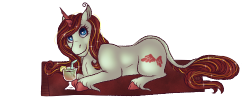 Copper Glow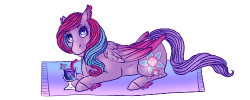 Windy Wisp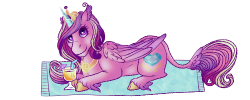 Princess Cadence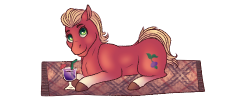 Deputy Sprout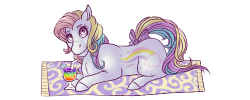 Raincurl, requested by BlackCurtains (MLPArena)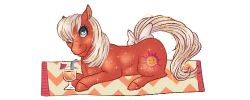 Sunspot, requested by Heart of Midnight (MLPArena)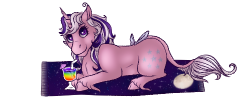 Twilight, requested by Ponyfan (MLPArena)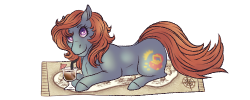 Barnacle, requested by Heart of Midnight (MLPArena)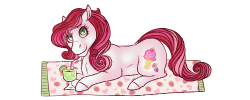 Strawberry Surprise, requested by strawberrypony32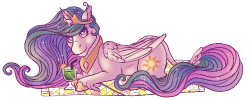 Princess Celestia, requested by ActionHank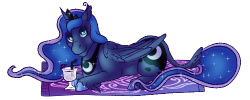 Princess Luna, requested by ActionHank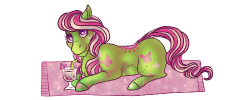 Dandelion Pony, requested by AzaleaArt
You can also view the attachments for other OC examples.
Last edited: