Joined

Apr 6, 2022
Messages

35
oh she's actually really cute!! any more screenshots of older ponies that've showed up? i really wanna see
looking again, none of these ponies are quiiiiite as close as the obvious callback to posey, but it's still neat to see!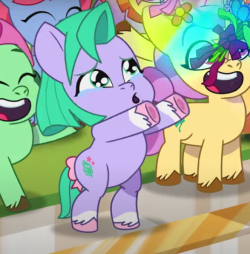 this pony resembles g1 seashell pretty closely, with a simplified symbol. someone pointed out her tail ribbon is the same color, too!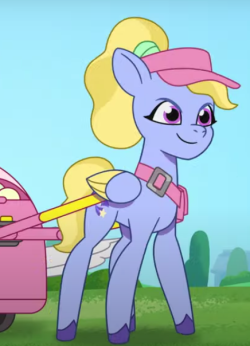 and she looks a bit like g3 moondancer, just somewhat more purple.