The "Mystery" Pony from Firefly's Adventure
Joined

Apr 22, 2006
Messages

365
Awards

0
Hi all,
Nirvanas really aren't my thing and this isn't where I usually hang out, but I think this is the right place to post this. Forgive me for anything stupid I might say . . .
Nearly a year ago KitKatVintage gave me a Brazillian Cotton Candy in really awful shape. She said she just wanted the pony to be loved. I asked around and it sounded like she wasn't rare enough that I'd be hung for restoring her. I've never hemmed and hawwed quite so much over what to do with a pony.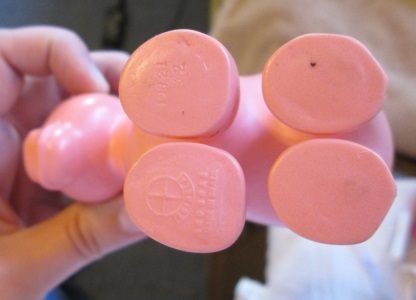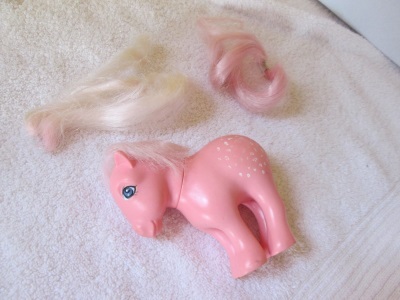 The super shiny-ness is awful plasticizer leakage. She had a really scratched eye, nearly missing symbols (due to the plasticizer) no tail and a horrible mane.
Originally I thought I'd just do the bare minimum so as to keep her as original as possible. I cleaned off the plasticizer (it's still not come back much) and touched up her eye as it's personal preference for me. I hate it when pony's eyes are super scratched.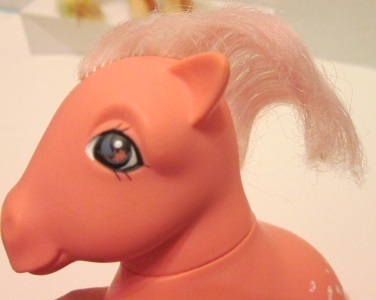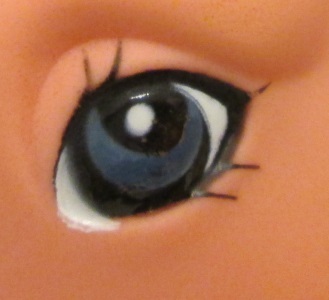 I thought I would give her a real pony tail and just decorate her mane with a bunch of flowers, instead of doing a full re-hair. Her mane was coming out in chunks so that soooo didn't work. I had two real pony tails available, both pink, so I tried to re-hair her with the real hair.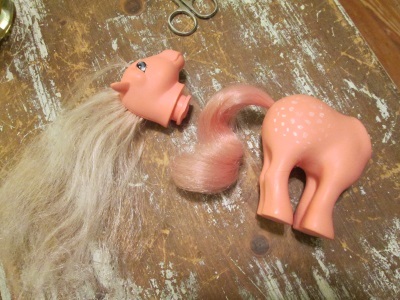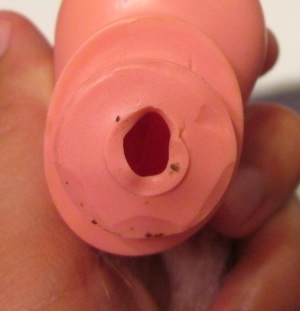 That didn't work at all either. I couldn't quite dye the hair for the mane the same color as the tail, and I didn't like how frizzy it was and ultimately I didn't have enough. So, a full re-hair with dolly hair it ended up being. What weird little neck holes!
At this point I figured I'd done so much to her that I might as well fix up her symbol too. Here she is!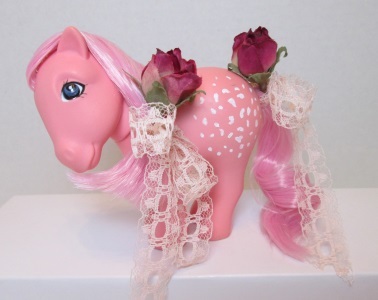 It's not the best restoration I've ever done and I probably should have gone with a lighter shade of hair. But the point was for the pony to find a happy home and I'm quite proud to have her displayed as my only nirvana pony!
KitKat, I hope you're happy with how she turned out.
Last edited: