Festive FelizNavidad Pony
Moderator
MLPTP Supporter
Joined

Jan 3, 2006
Messages

6,170
The leaves are turning and the air is crisp, as fall approaches it's time to get in the spirit with our

Halloween Pony Costume Contest!

Halloween is nearly here and I've got my costume planned.
It's sure to be the most horrific outfit in the land.
If you should see me coming, you may scream and hide your head.
My get-up will, I guarantee, fill every heart with dread.
My costume may cause nightmares. Yes, my mask may stop your heart.
You might just shriek and wet yourself, then squeamishly depart.
And yet, I won't be dressing as you might expect me to.
I will not be a vampire or ghost that hollers, "boo!"
I won't look like a werewolf or a goblin or a ghoul,
or even like a slimy blob of deadly, dripping smooze.
I will not be a skeleton or a zombie-a-fied brony.
No, this year I'll be much, much worse...
A Beddy-Bye-Eye Pony!!
​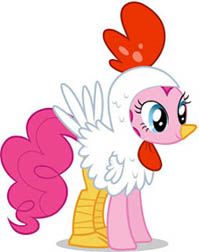 Here's how it will go:
​
You get a pony, you make a costume for your pony and you send me a picture of it.

​
I will collect the pictures until the deadline and then make a voting thread with all the entries.

​
A winner will be picked by the MLPTP members who will vote for their favorites.

​
Easy enough, now go get started!

​
Dates:
Deadline for submitting photos: Midnight EST on October 17th
Voting will take place from: October 18th-22rd
Winner will be announced: October 23rd
Prize will be mailed out: October 24th
Rules:
You may submit up to 2 costume entries.
Only 2 photos per costume. You may just take 1 photo but if you want to do 2 to show more detail that's fine.
You must be an active member here with at least 20 posts.
Since this contest really doesn't depend on you having to uphold anything no feedback is required. This is an opportunity for some of you newbies to join in on the fun!
Of course general MLPTP rules apply, nothing vulgar, offensive etc.
In the event that there is a tie, those entries will be assigned a number based on order in which the entry was received (1,2,3..) and the winner will be selected by random.org.
Last edited: