Here is my long-time persona!
Name: Bellachu (Bella for short)
Type: Unicorn
Color: White
Mane/Tail: Blue with purple streaks in it (older versions do not have streaks in the tail, but over the years I have really grown to prefer the added purple in the tail).
Eyes: They tend to change from blue to purple, depending on her mood that day.
Symbol: pikachu. I will post a close up of the symbol below. Sadly, this symbol seems to be the bane of many a customizer!
Additional info: Bella has many friends scattered all over, so her particular unicorn powers are that of travel. She is friends with the local Pikachu in the area and one of her best friends is a "chu" named Sparky. She lives with her husband (don't have a name for his persona yet) and their dog, Jack. She loves to spend her free time baking, reading, playing video games, and traveling. Her favorite place is the ocean. She can spend hours walking along the shore, playing in the tidepools and watching the sun set. Bella listens to all kinds of music, but has a specific liking of metal and enjoys hitting up concerts whenever she can. Her favorite season is autumn.
I hope this helps some!
Bella and Jack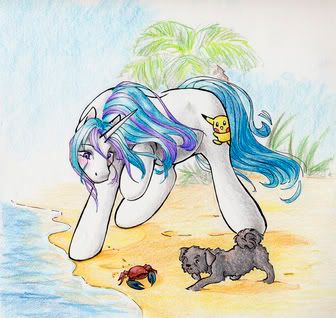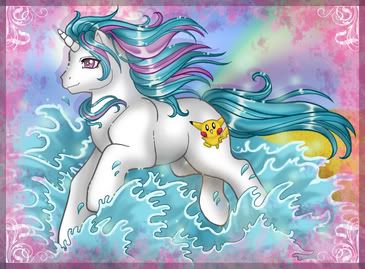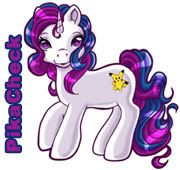 Bella and husband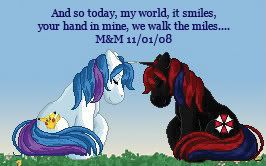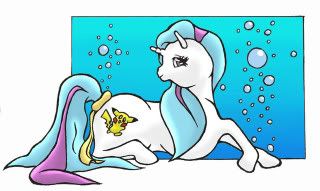 And close-up of symbol: