Joined

Feb 18, 2012
Messages

462
Last year, at the end of April, I bought a double lot of playsets: The Show Stable and the Lullabye Nursery. But between the chaos of trying to get things together after the rewiring, school, and the unfortunate passing of my girlfriend at the end of May (I never even got to meet her in person...)... I never got around to posting about it. I didn't even upload the pictures to DeviantArt at the time. Already posted on the Arena, time for the crosspost here.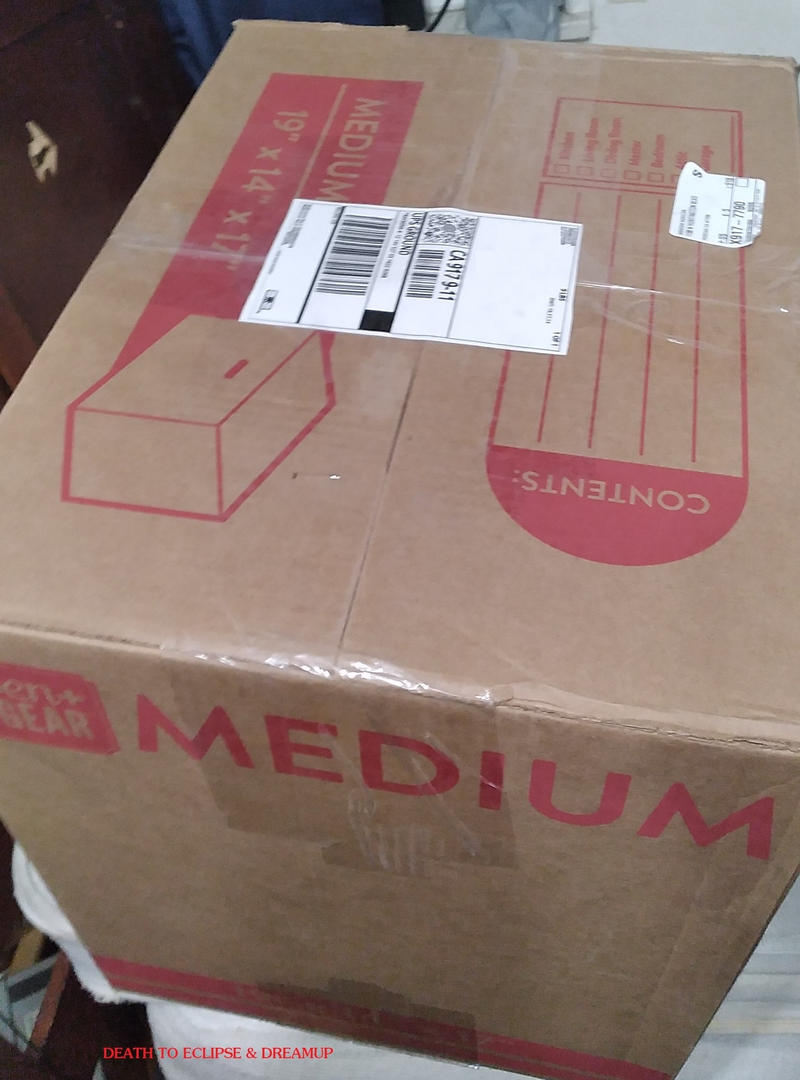 Here's the big UPS box the playsets came in.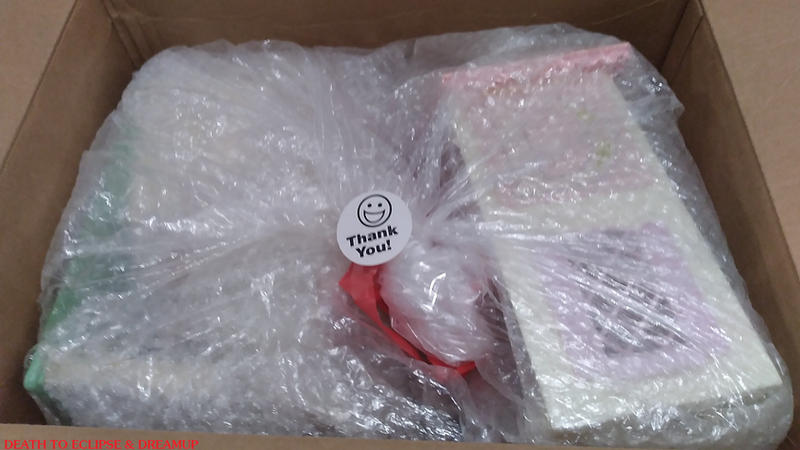 Here's the box popped open, revealing the treasures within.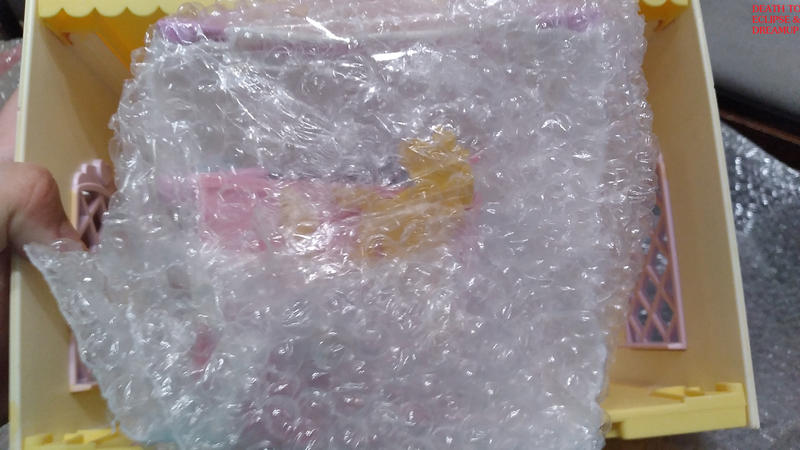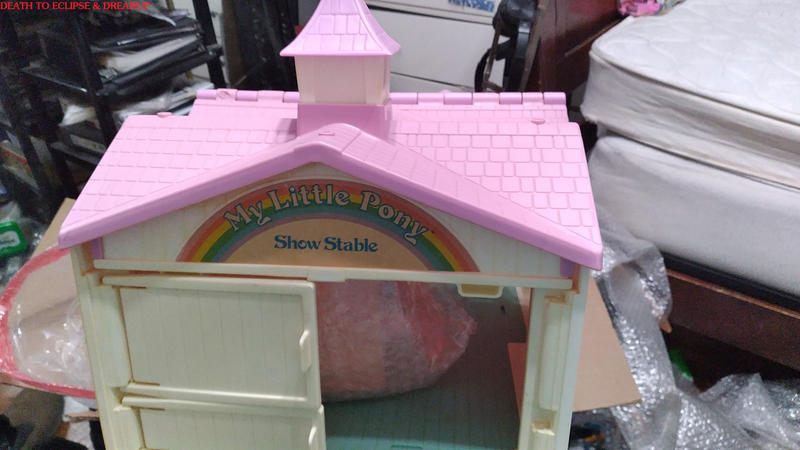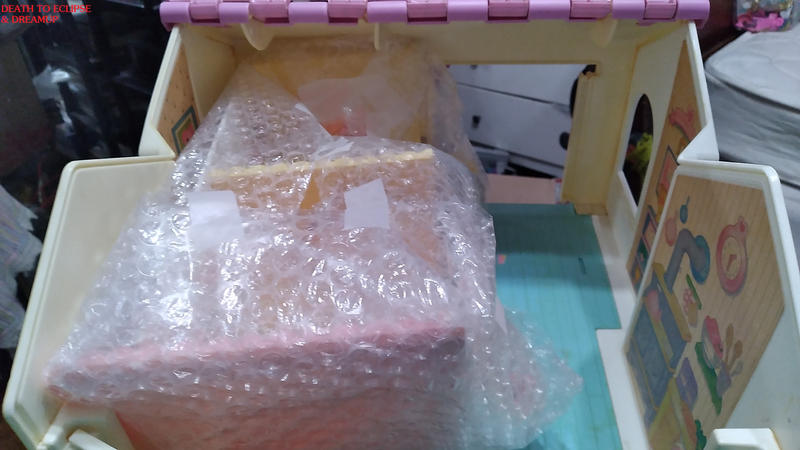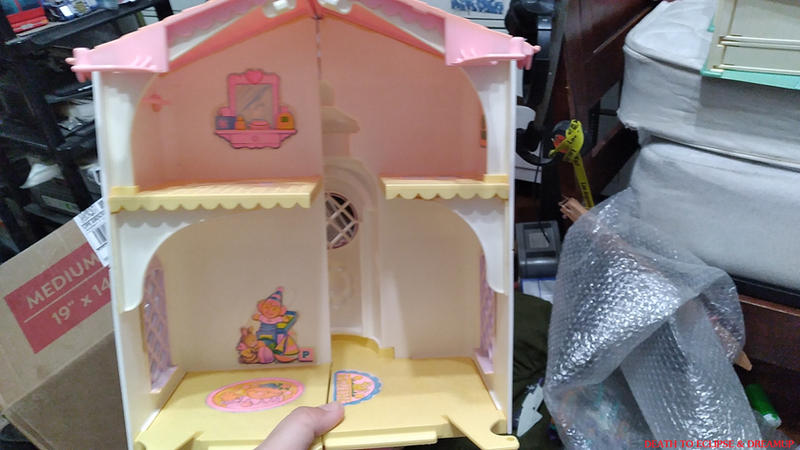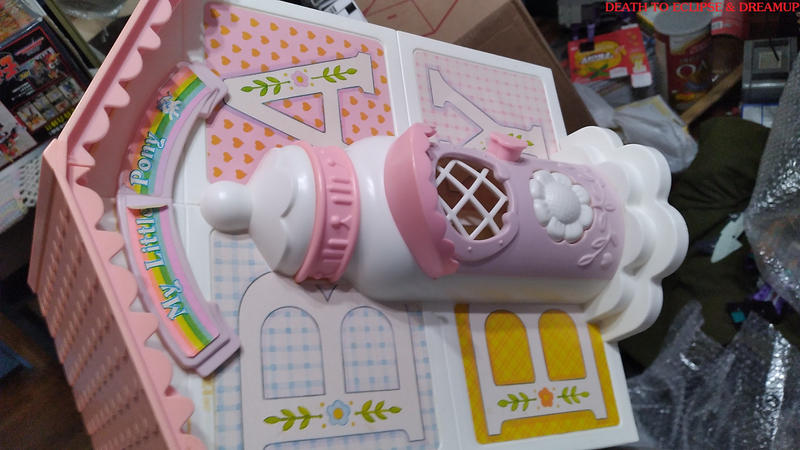 The sets were packed cleverly, with one half of the nursery front was tucked into the stable.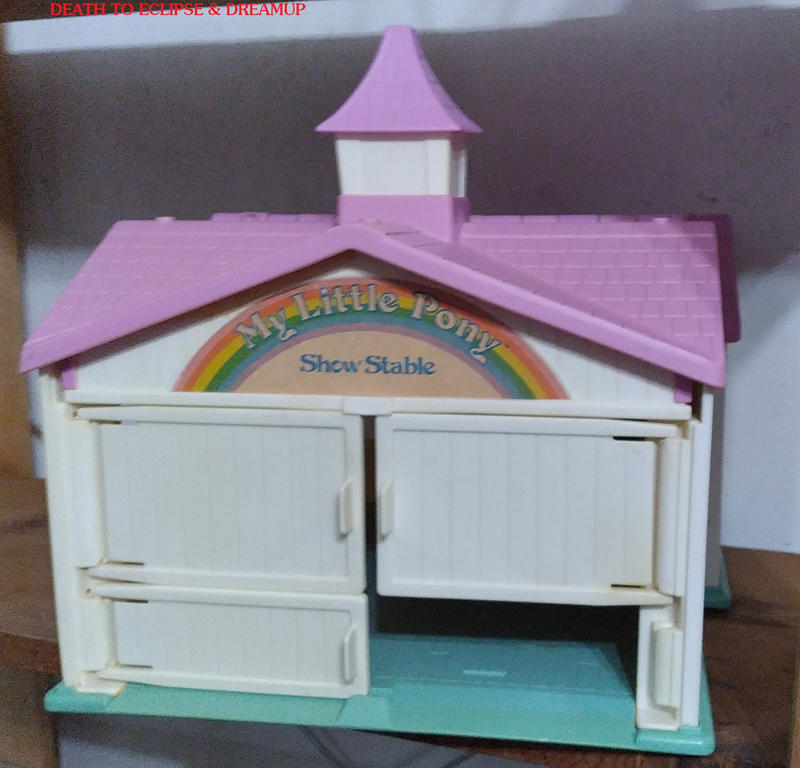 The Show Stable, set on the shelf that has become its home. And with the other large front door attached (which was not the case out of box). Fun fact: it actually had the large doors on upside-down until recently, something I had to look at the instructions to realize. They are now on the right way, where they can actually hold the roof shut.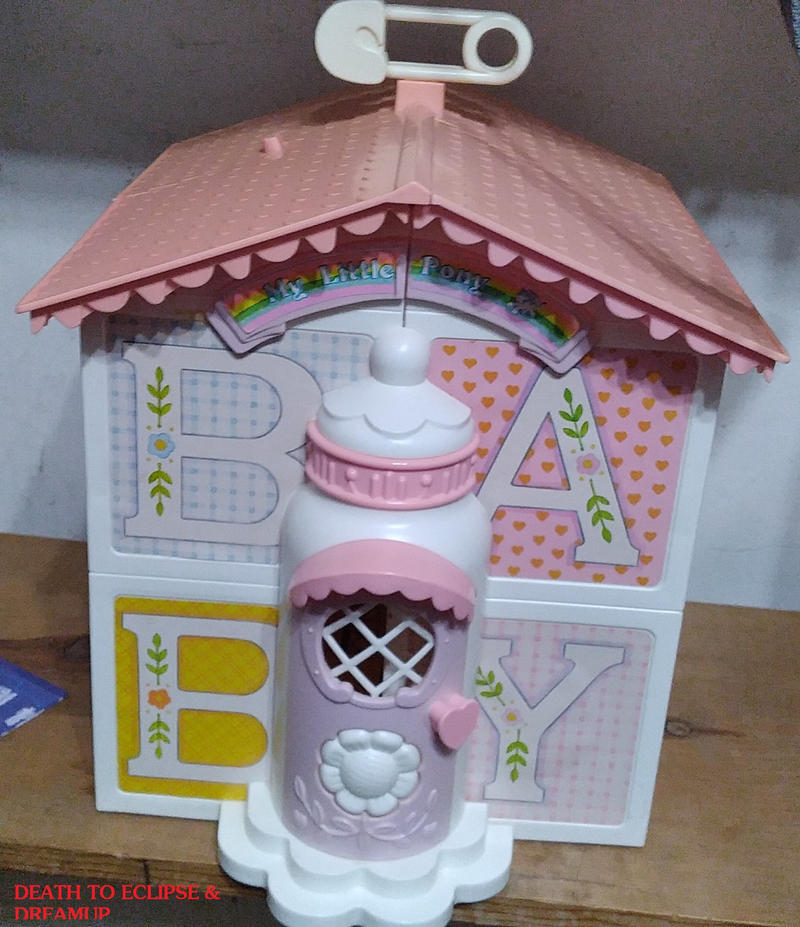 Here's the nursery in a temporary location on the shelf, back before the books displaced by the rewiring came back inside; it now lives next to the stable.
Neither playset had their actual ponies, but the lot did come with three G
3
ponies: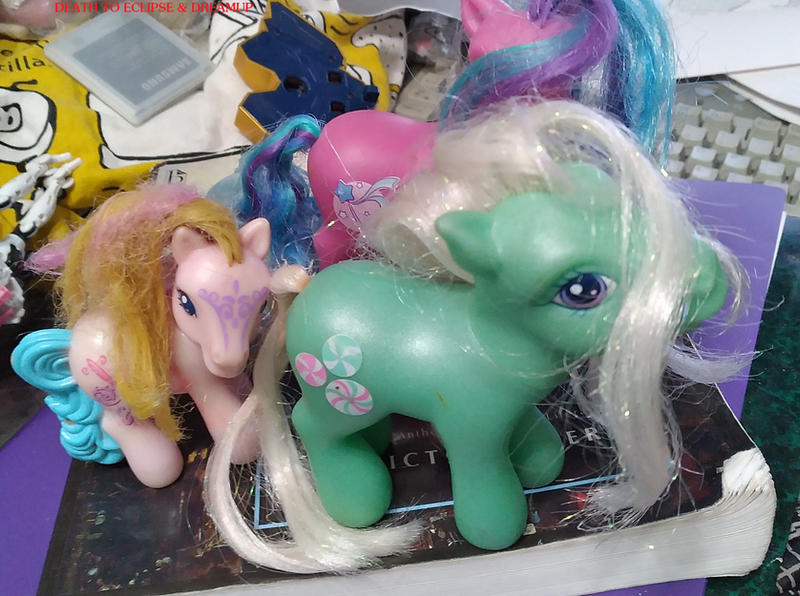 Minty, Ribbon Wishes, and McDonald's Toola-Roola.
Those pictures were all taken circa the unboxing. Now for pics from this year.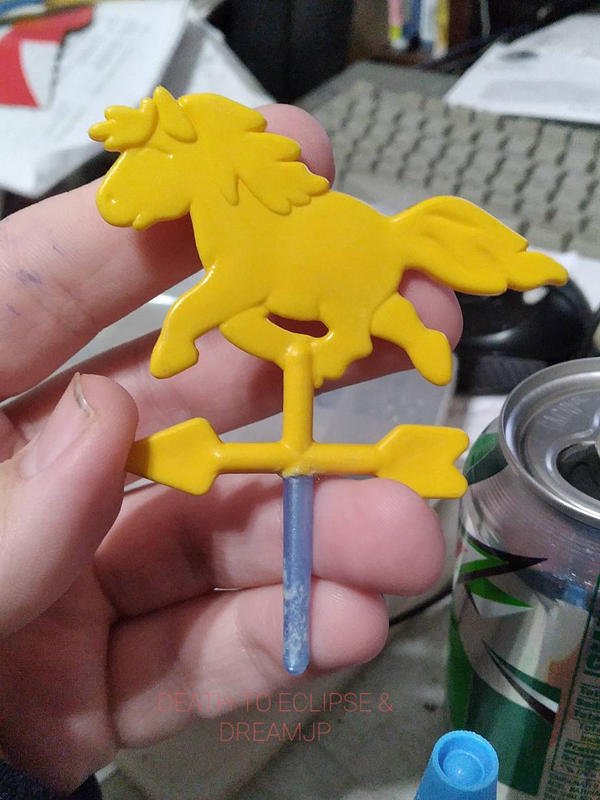 The stable's weather vane was broken, but I've recently gotten it fixed up well enough to sit in the cupola and stay when the roof was open.
On Friday and Saturday of last week, I got these lots: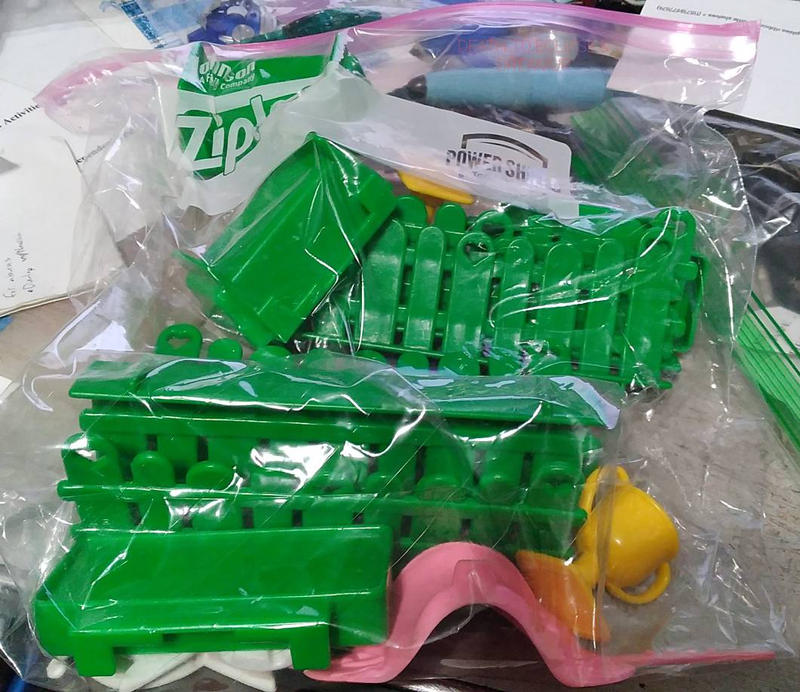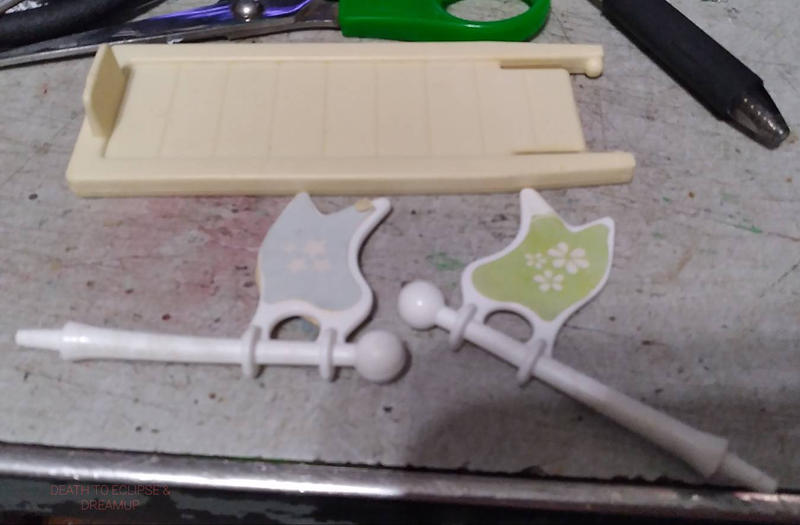 This replaced a number of the missing Show Stable accessories (it's still missing two flags, a trophy, the 1st place ribbon, the bridle and reins, the A-jump, and the adjustable bar jump; also Brandy). With this, I felt fully ready to take pictures properly showing the stable off. As I don't own Lemon Drop, the Stable is playing host to Megan and Sundance for these pictures.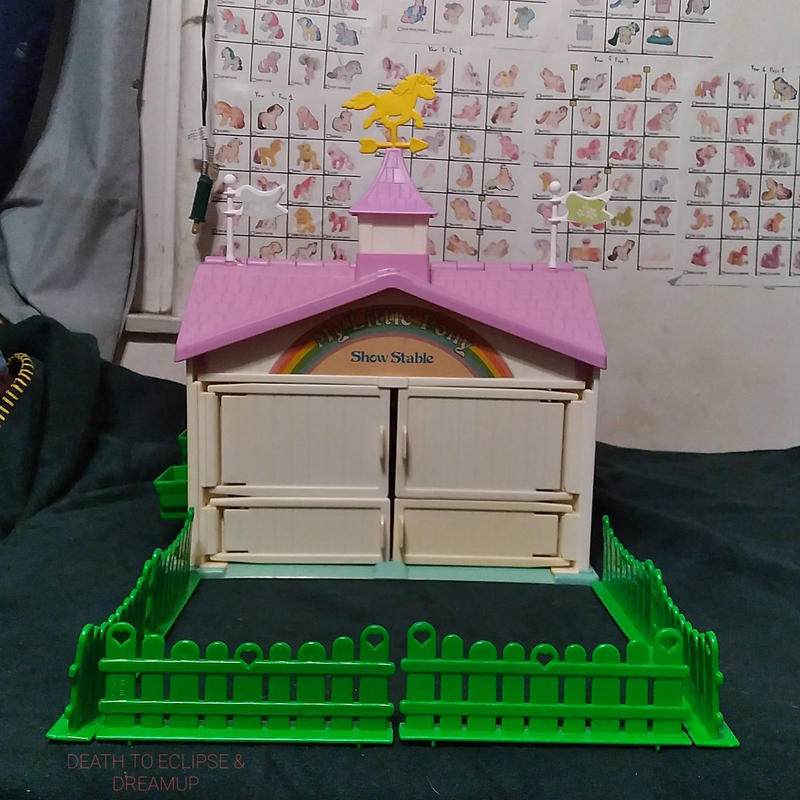 Establishing pic, with the fences forming a small corral in front.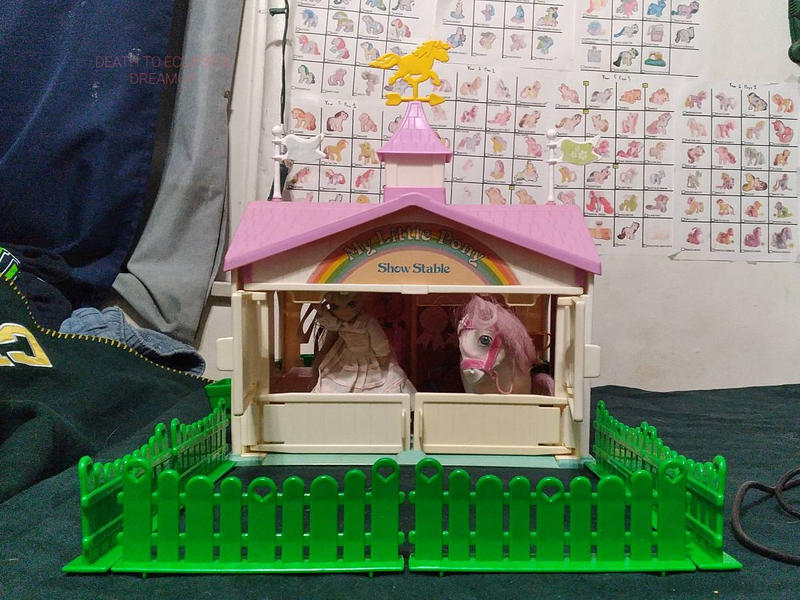 The upper doors open, so Megan and Sundance can say hello.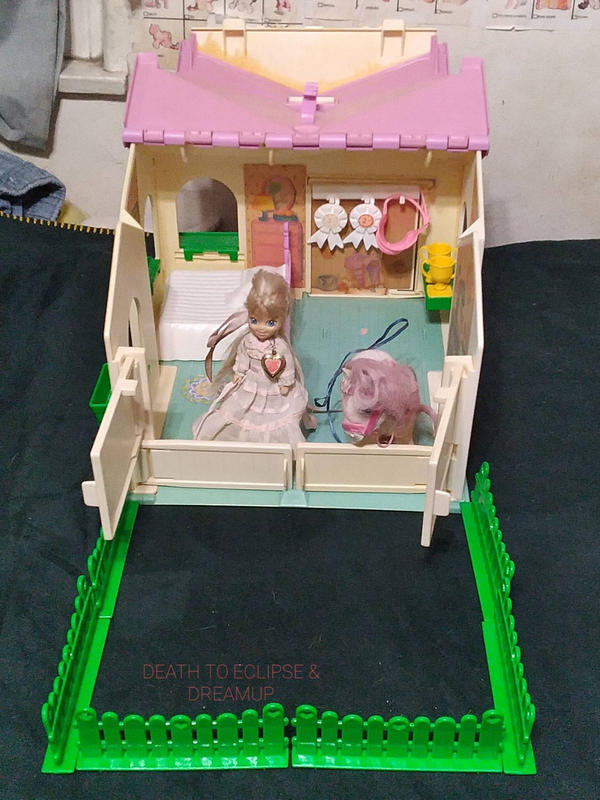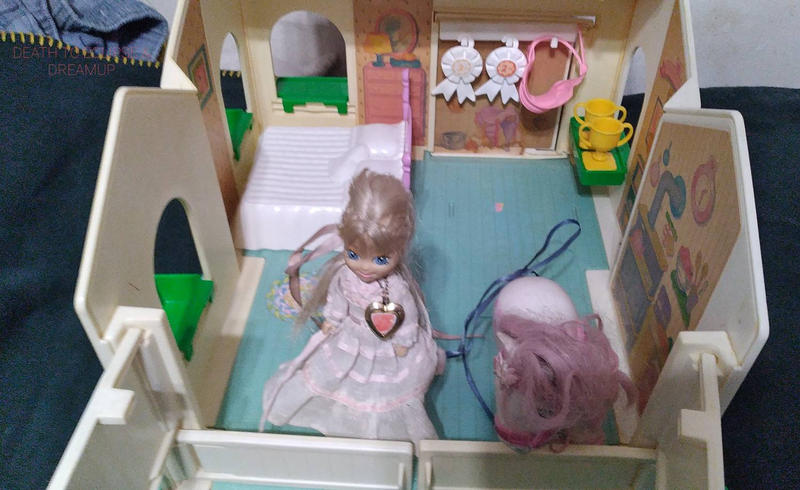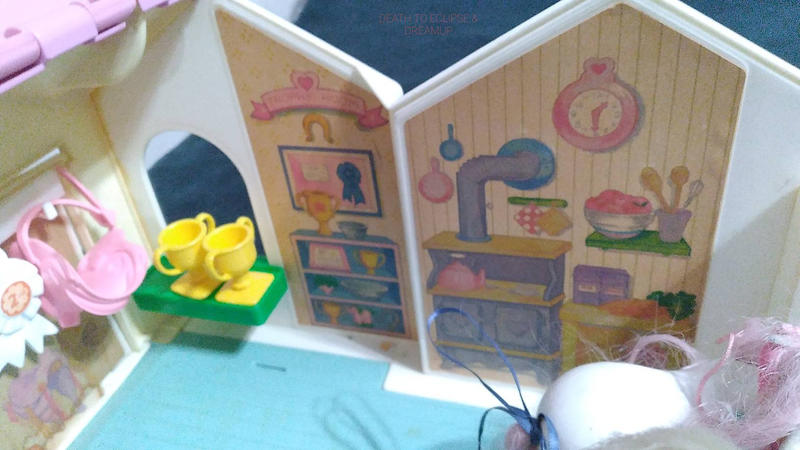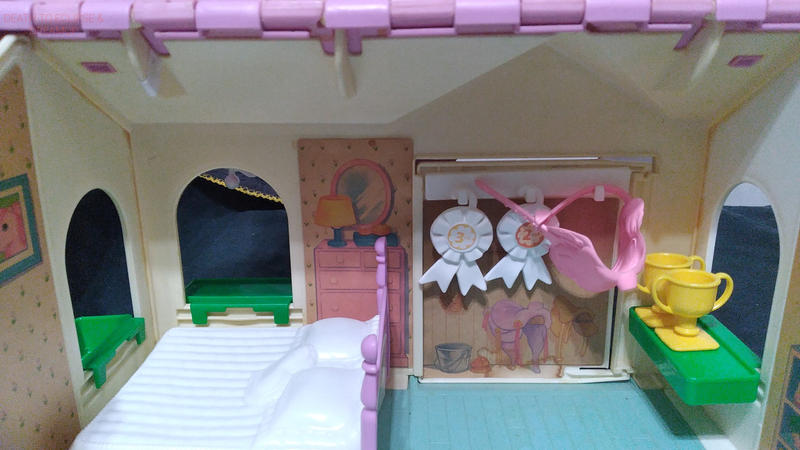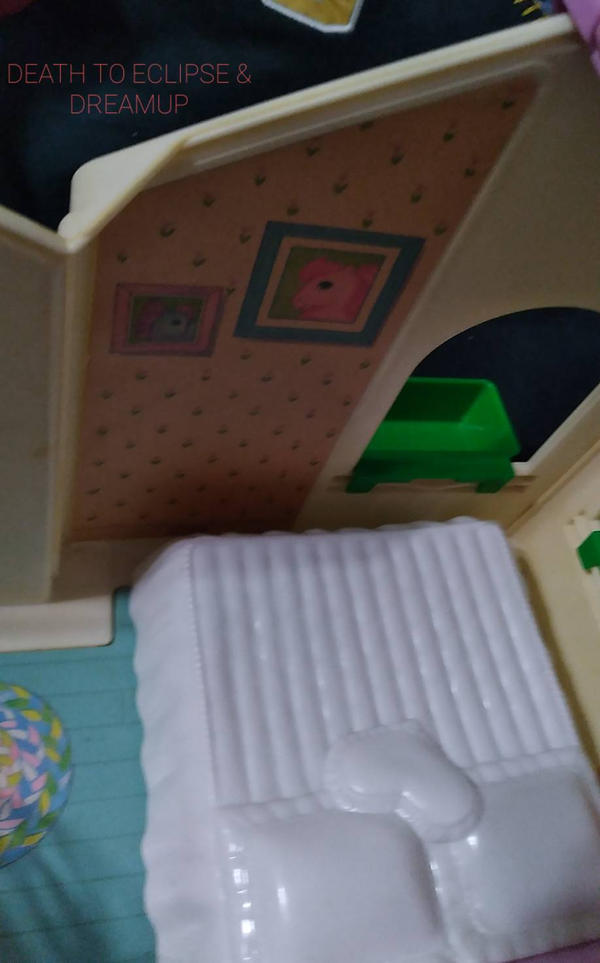 A look at the interior.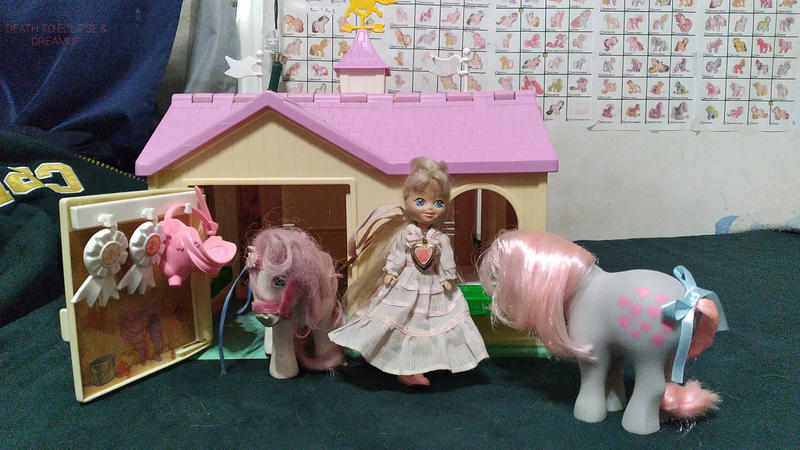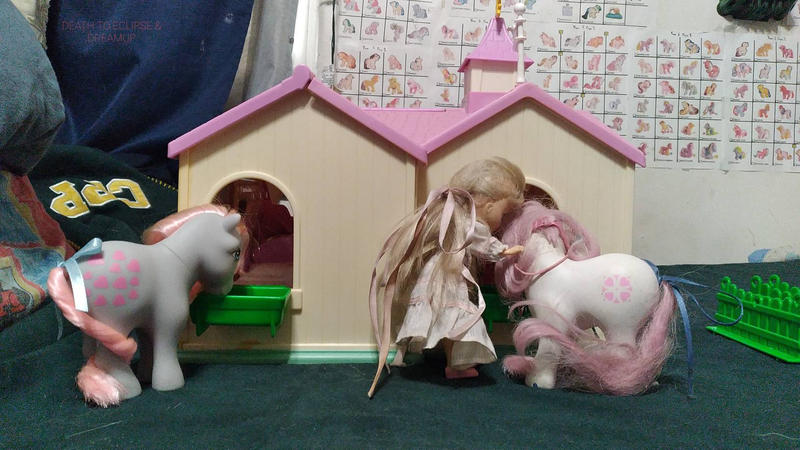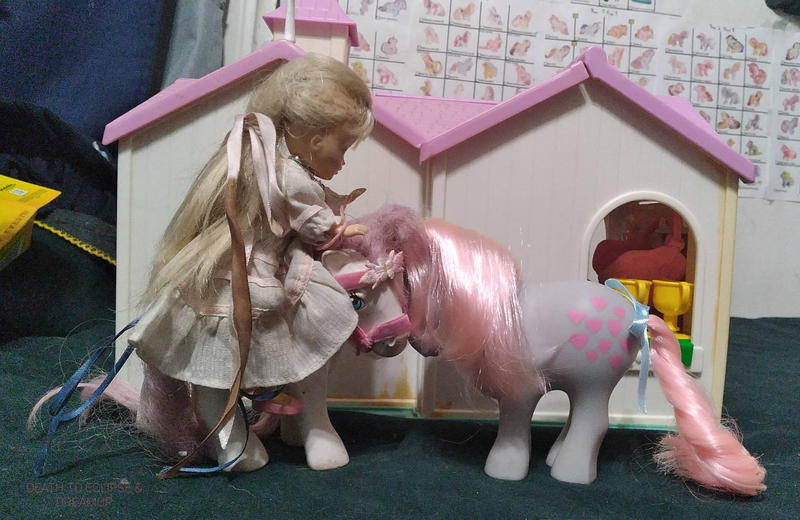 Now for more outside shots. And reissue Snuzzle, out of her box for the first-ever time!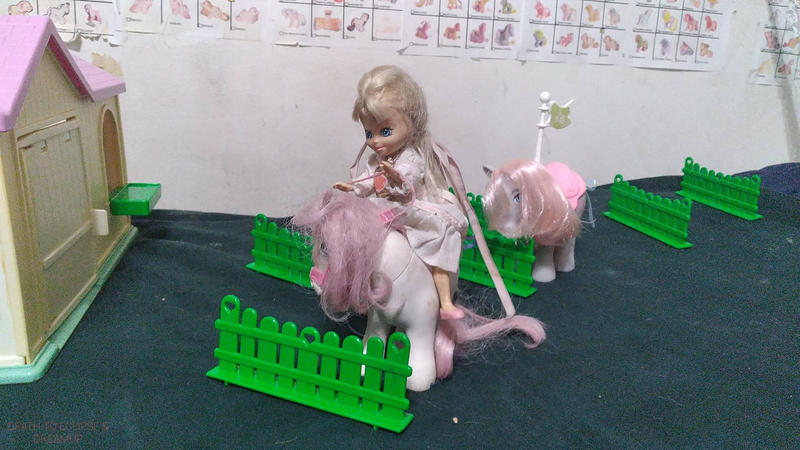 Megan and Sundance having a race through the fences with Snuzzle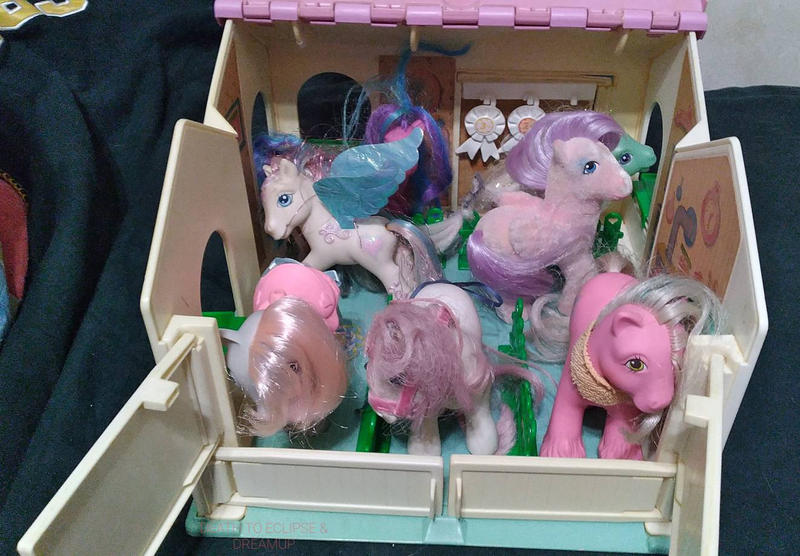 Showing off the stalls configuration.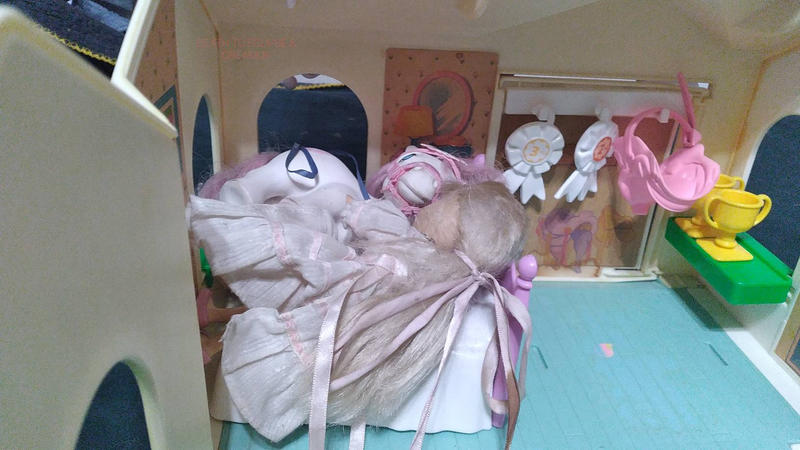 And Megan and Sundance lie down for a nap at the end of it all.
The Nursery will be up next for photos. Meant to do those yesterday, but it didn't happen.