Joined

Jul 24, 2016
Messages

11
Awards

0
I used to customize ponies, but I wasn't always too happy with the result, and now some of them aren't even in the best condition anymore, after being stored in my
cupboard and kept on a shelf cats have jumped on. So, does anyone have any ideas on how I can jazz them up? I'm not willing to completely re-customize them, however.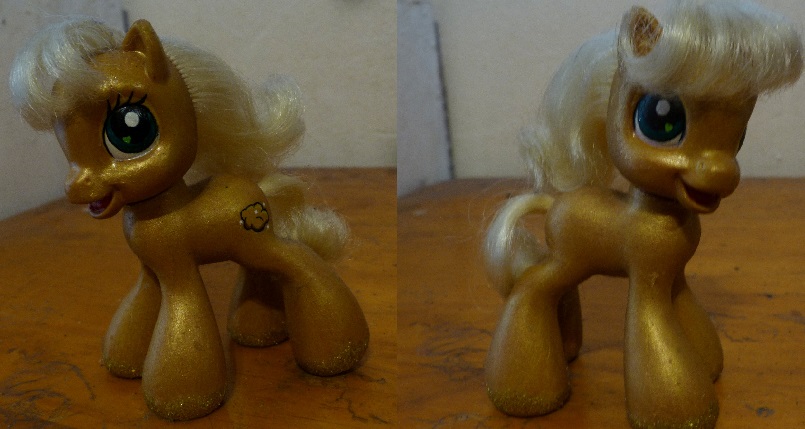 This one here was supposed to be gold themed. She's maybe a little too boring?
This one was made from a second-hand G3 Pinkie Pie in pretty good condition, and perhaps she should have just been left that way. Her hair's a little crazy, and overall she looks kind
of amateur.
The hair I used for this one is on the stiff side...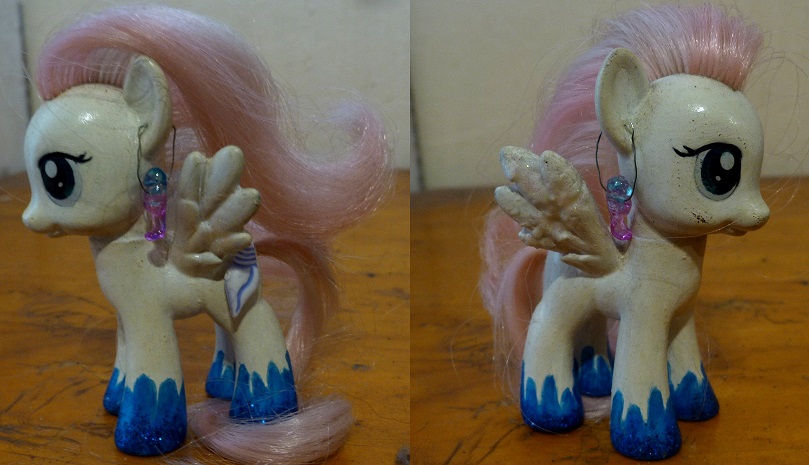 This one could use some work. And she's gotten these dark specks on her head. I'm not sure if it's just dirt or mold. (BTW, the Rainbow Dash I used for her was second-hand, so that's why her one wing is damaged.)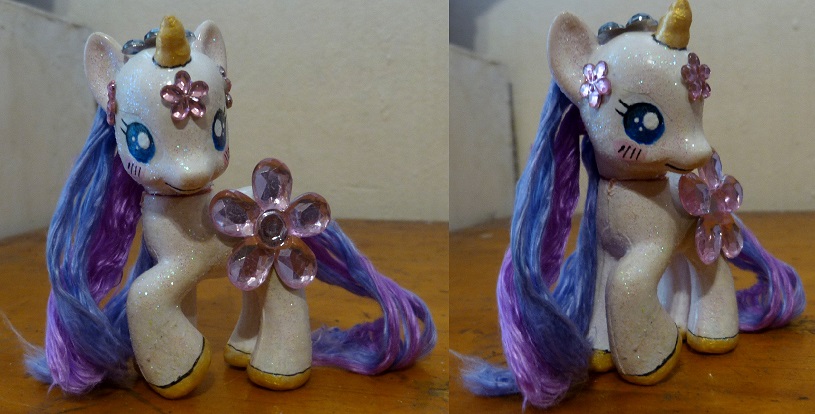 Here's a Kawaii pony (made from a fakie, actually.) Do you think she needs anything? Her unraveled embroidery hair could probably use some styling.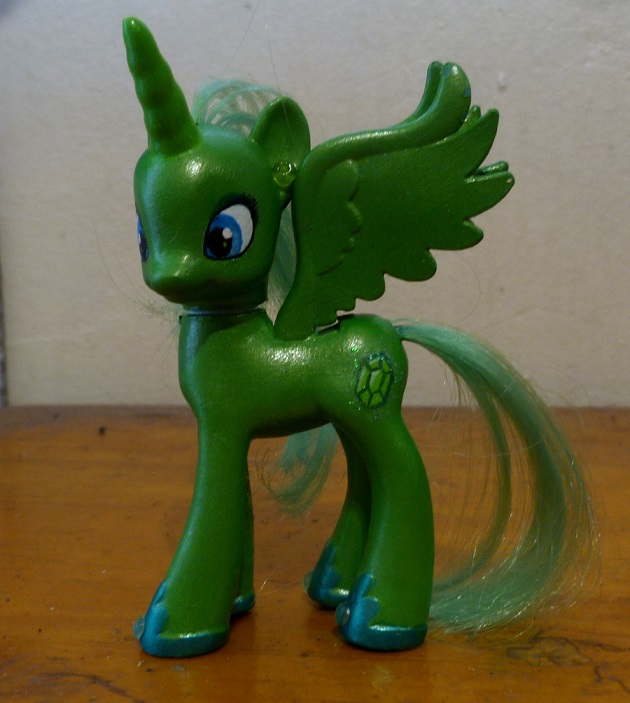 And here's one more (also made from a fakie.) She's a little bland, and her hair isn't totally tame. Her horn does have glow-in-the-dark paint on it, though.
So what do you think I should do about these ponies?