Local Ding-Bat
MLPTP Supporter
Joined

Jun 25, 2014
Messages

8,096
So I'm in the process of customizing two full QH brothers, one of them a 3-yo and one a 2-yo. I'm wondering about their leg markings.
First off, here's their parents.
Their sire is the bay roan on the left, Steel Wind. Their dam is the black on the right, Blues Street Charm.
This is one of the brothers, Blues' Steel Twister. I'm not sure if he's gonna be the younger or older one yet. His face needs to be darkened a little more and that unsightly smudge blended better.
He's definitely getting some kind of facial marking, but I'm not sure if he should have leg markings like his parents? I've had the idea and name picked out for a long time. I just needed the right model.
I did a check on a Coat Color Calculator, so there's a 25% chance for them being a blue roan and a 25% chance of being black.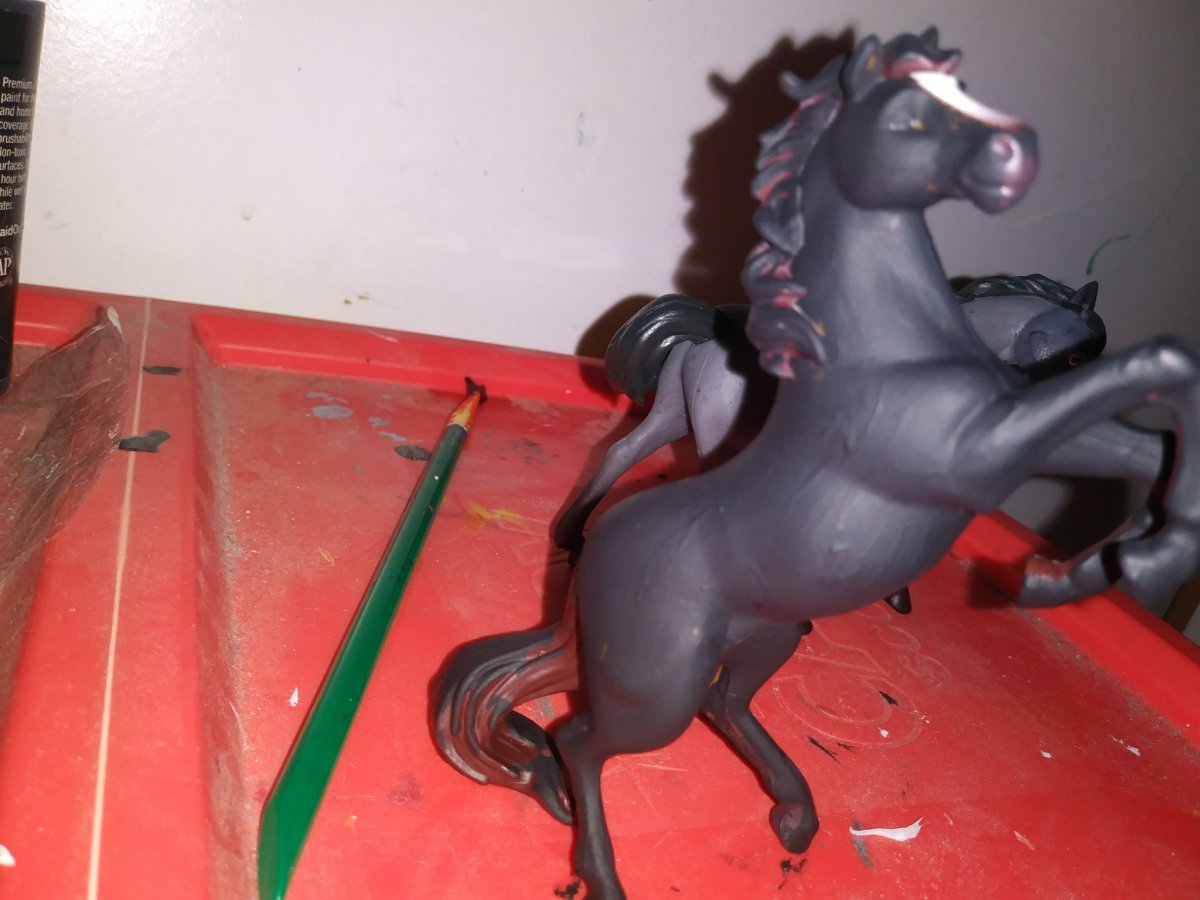 This is one of the other brothers. Not named yet and he still needs some errant parts covered up. He already came with the blaze. And he'll deffo get at least one leg marking. He's gonna be such a perfect mix of Steel and Bluesy isn't he?

Last edited: