Local Ding-Bat
MLPTP Supporter
Joined

Jun 25, 2014
Messages

8,096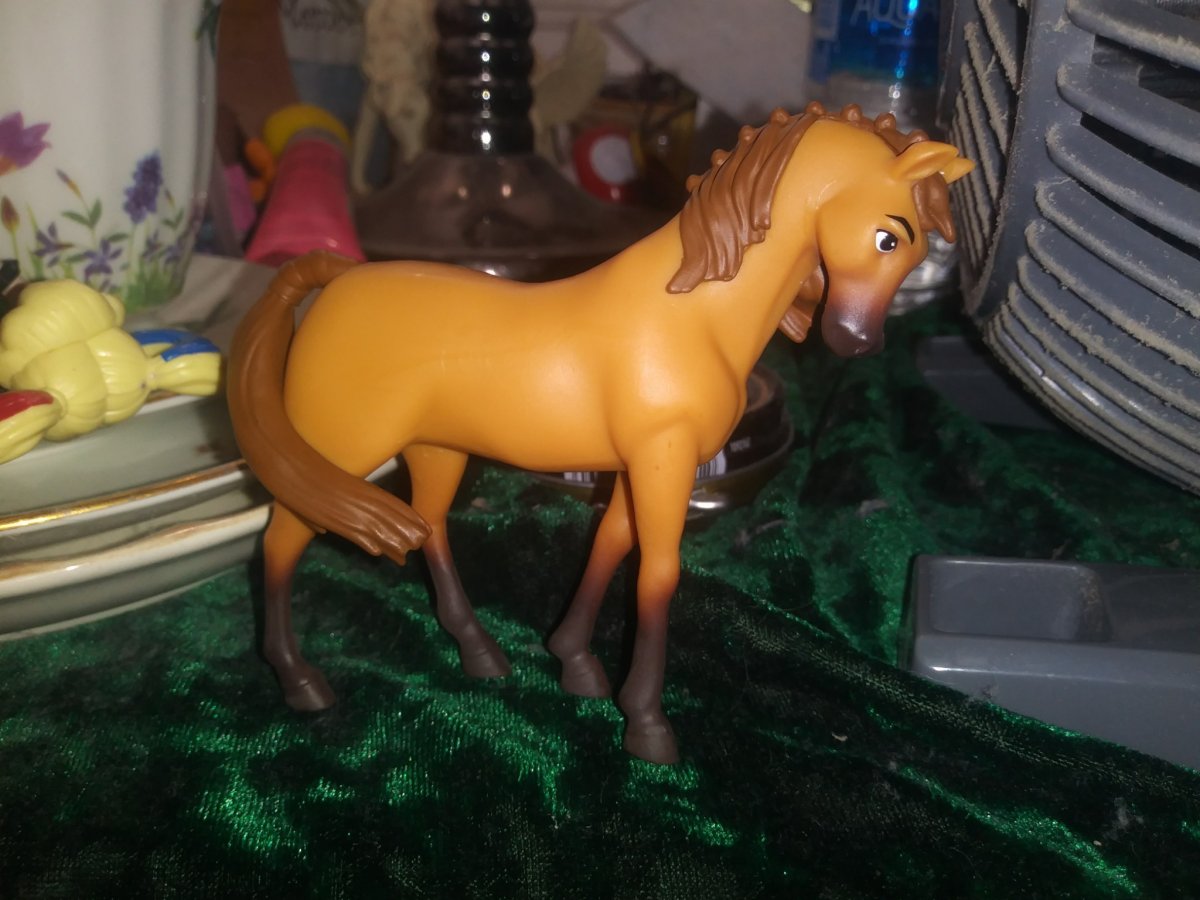 So I guess she decided she wanted to be a gray like some of her fellow horses in this pack. I decided to try my hand at mulberry gray. Minus the dappling because I'm terrible at it. It ended up looking like bird crap the two times I tried.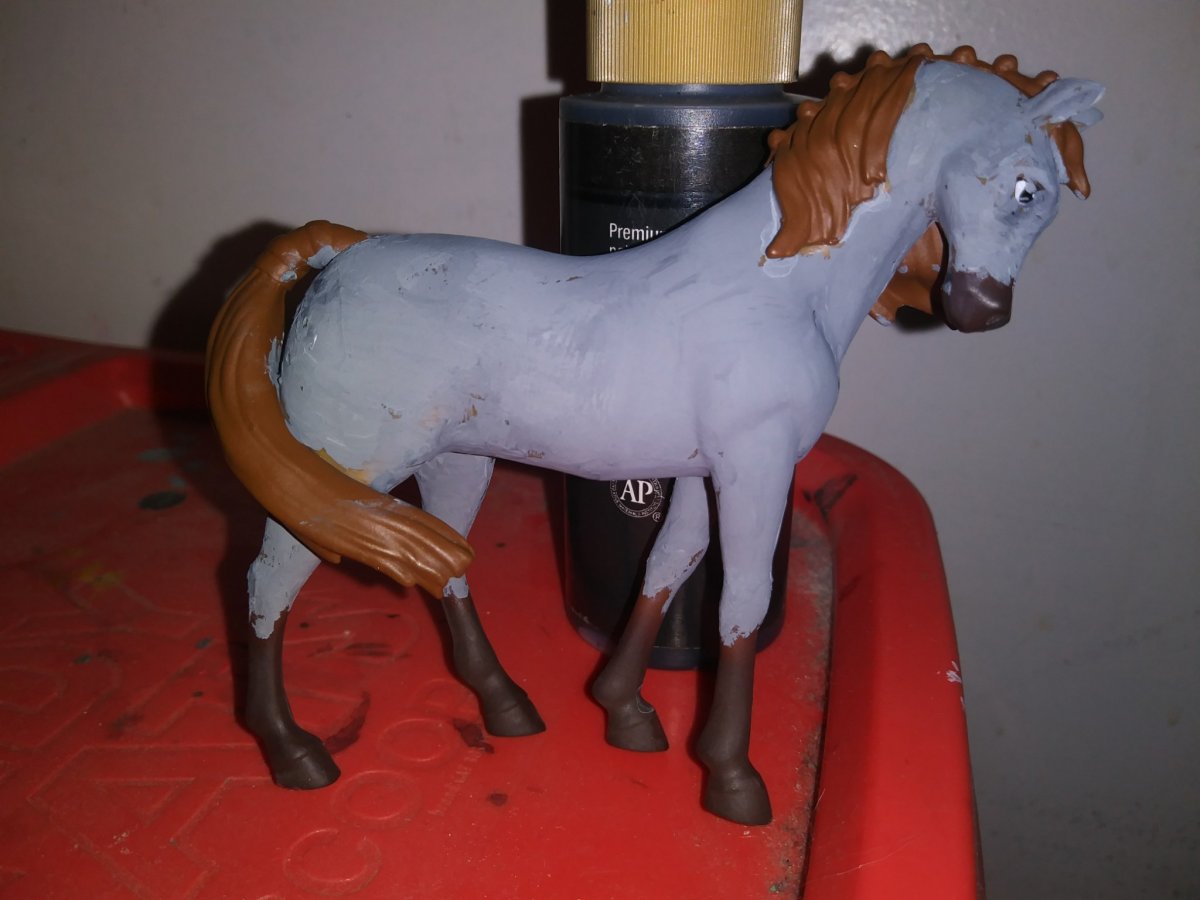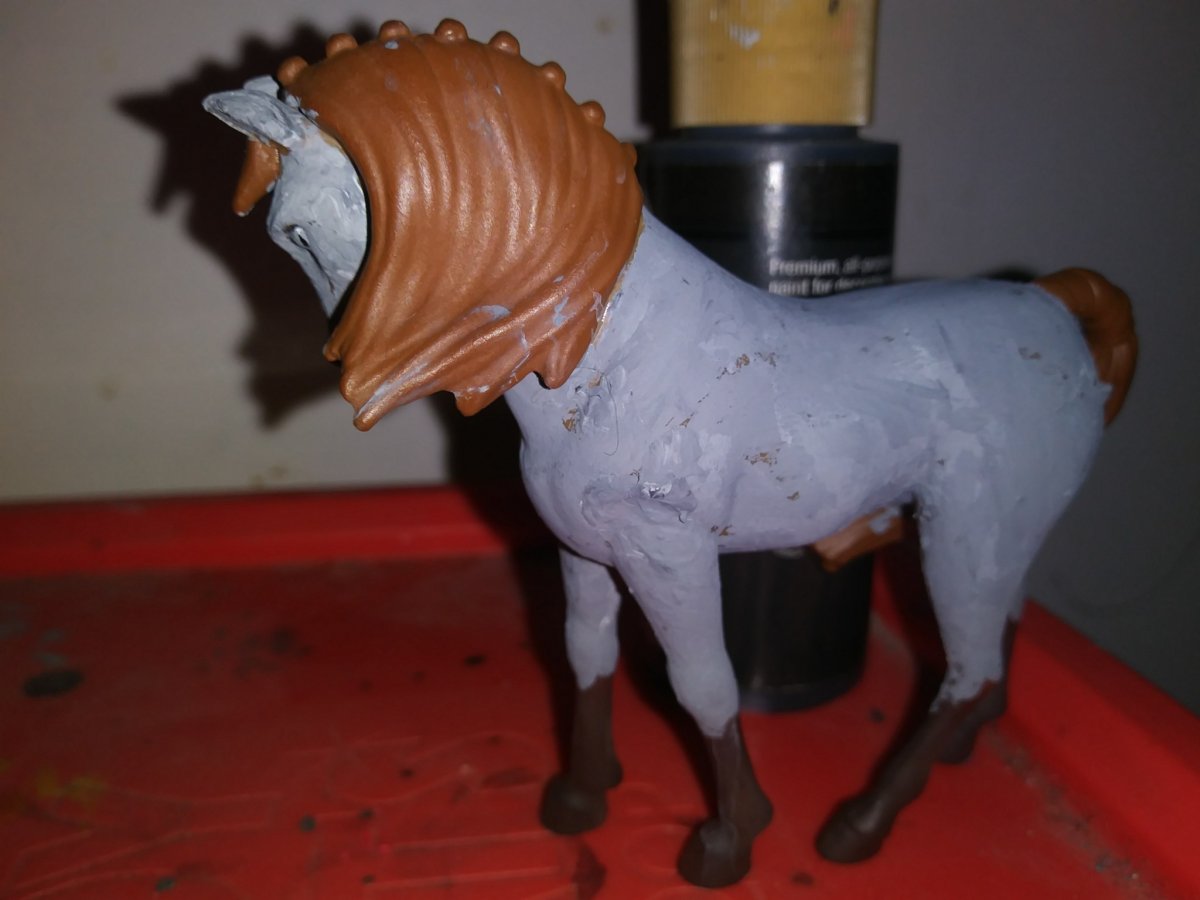 For a horse on all fours, she's annoyingly tippy. Fell into the paint, not once, not twice, but three times! I'll hafta scrape that paint off her mane and tail when she dries.
I plan on doing her hair wrap a different color.
She looks awful at the moment and the paint started drying up after I mixed it. Hopefully she'll look better when she's done.
I like the name Cascade for her, but that may be subject to change.
Last edited: