Joined

Dec 26, 2015
Messages

5,897
Well, I was a little bad, but it was so worth it! I was checking my own listings (which are unfortunately not moving), and a listing caught my eye. "Background character pony lot" Only $20, so, though I'm not really supposed to spend, this lot wanted to come home to me. Here's what was in it!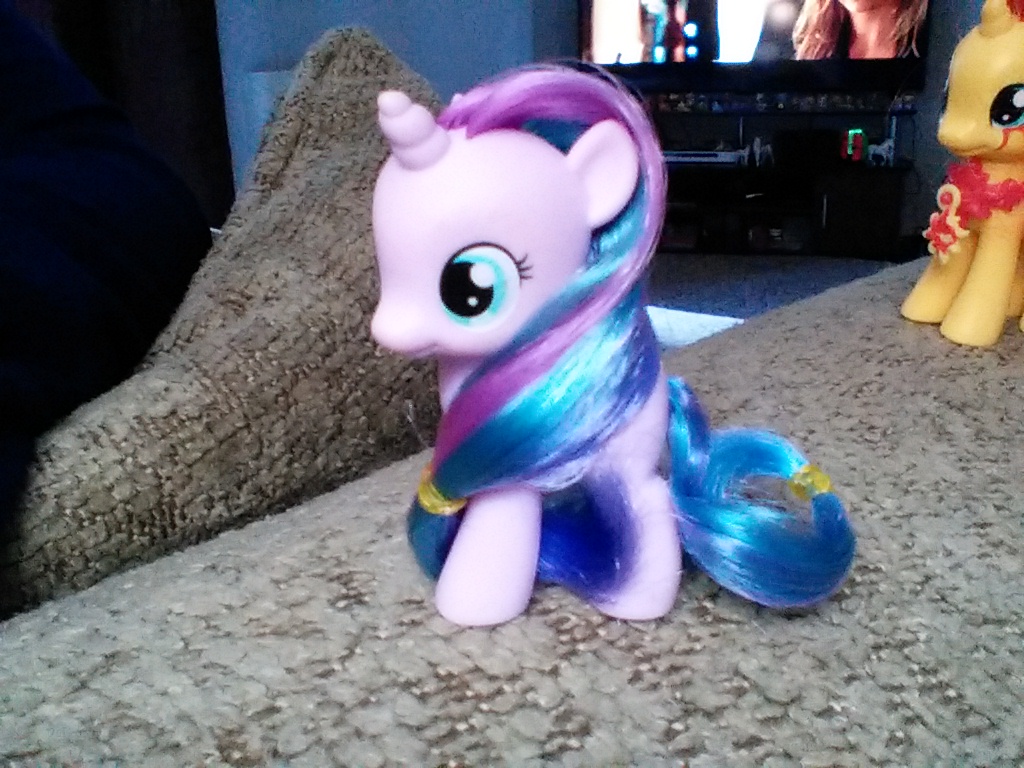 Eek! Isn't she pretty? My girl loves the fillies most and this one was elusive.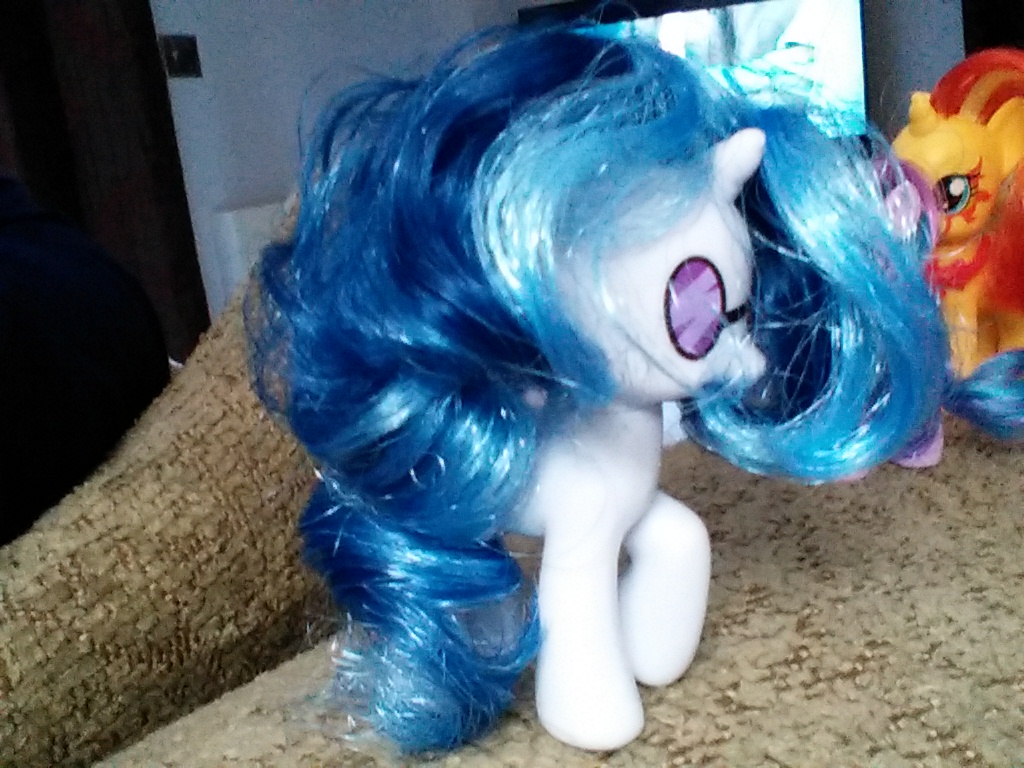 We've been wanting this lady. Her hair feels so different most of our g4's. She's working her head banging rocker look now.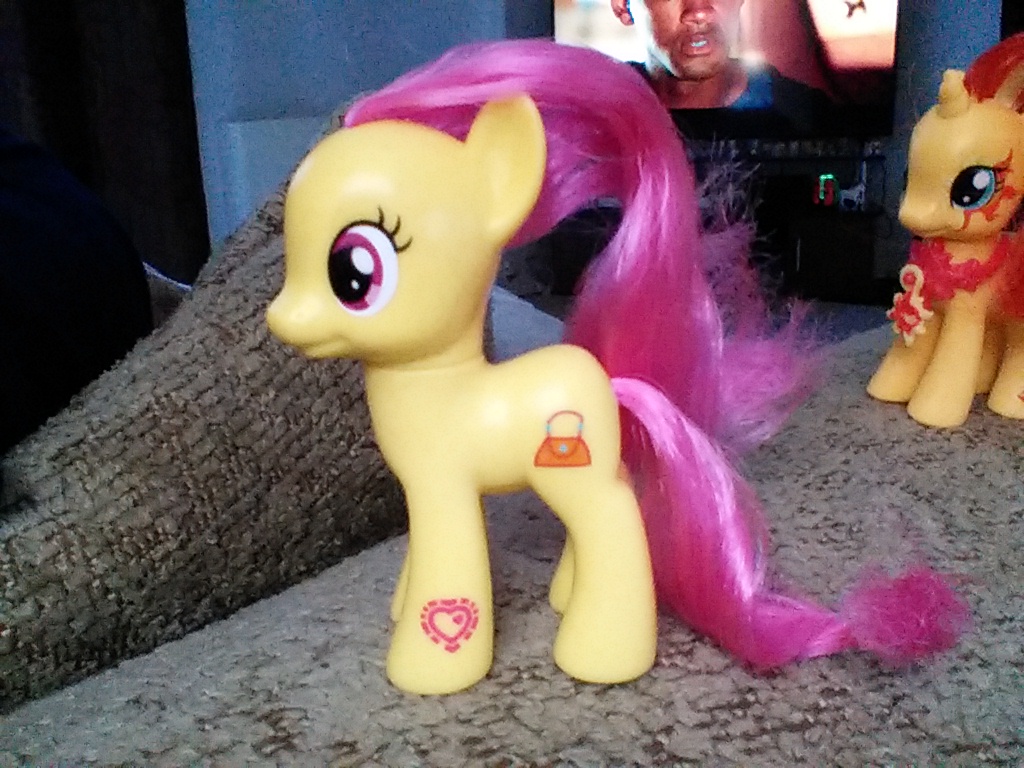 In the original picture I thought this might have been a fluttershy. What a pleasant surprise to add her to the herd!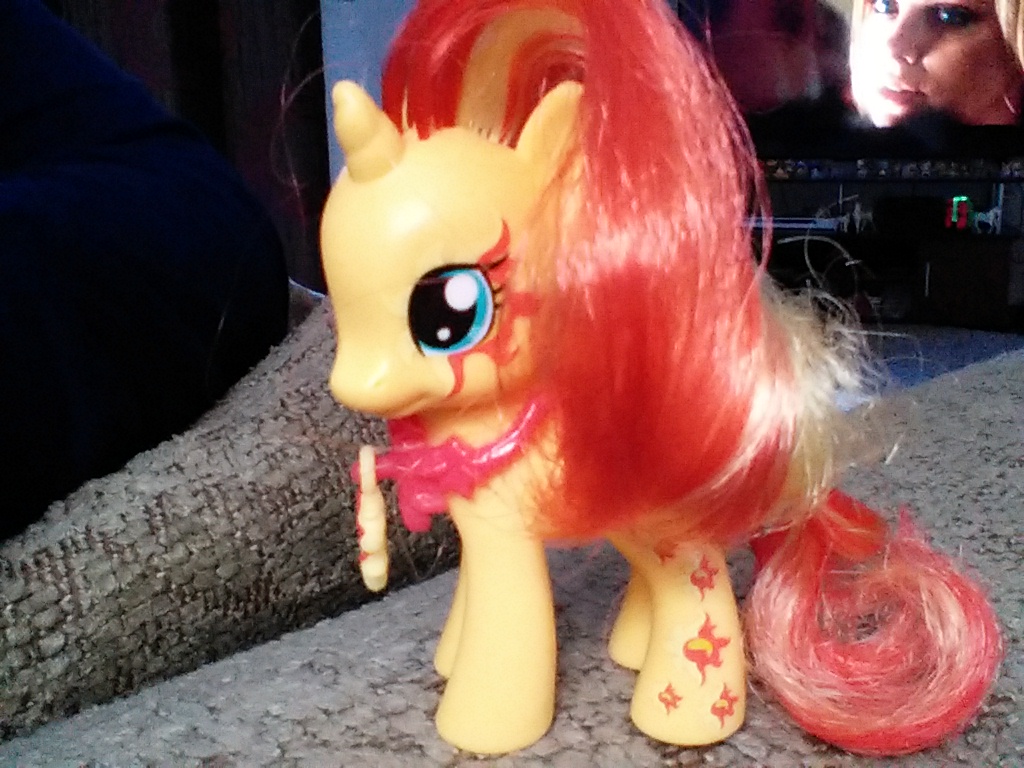 here's a sunset shimmer variation that we don't have... probably won't keep her, but she's gorgeous!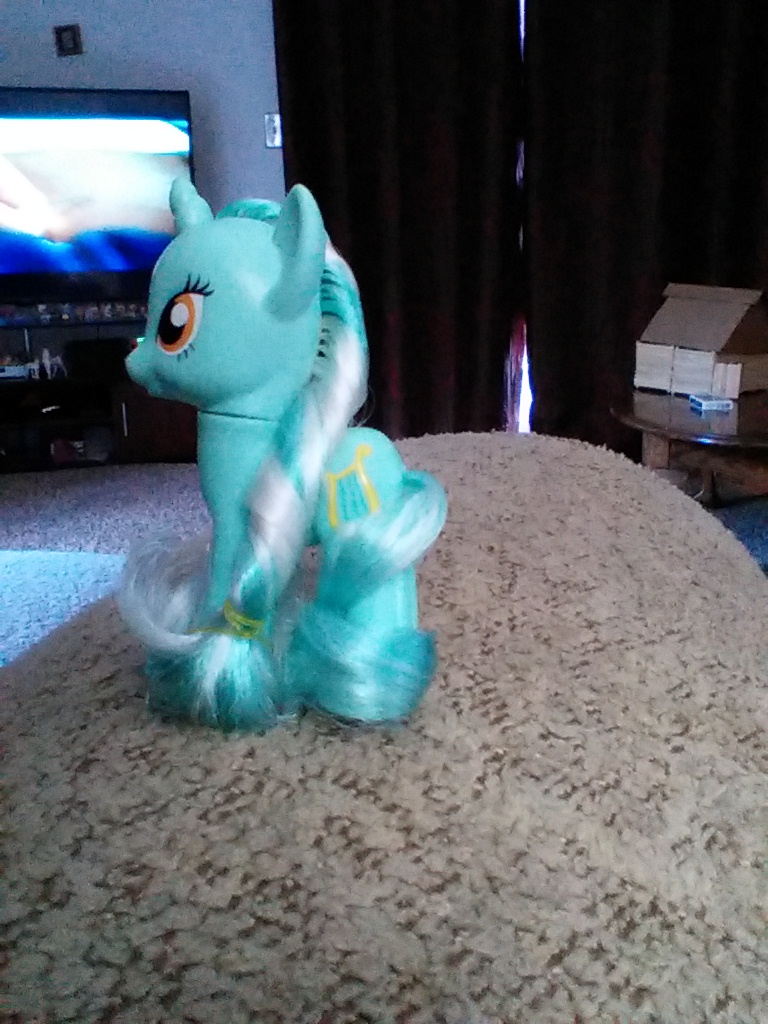 This Lyra has her symbol on the opposite side as ours and she has solid orange eyes instead of Orange and yellow-gold. Again, probably won't keep her.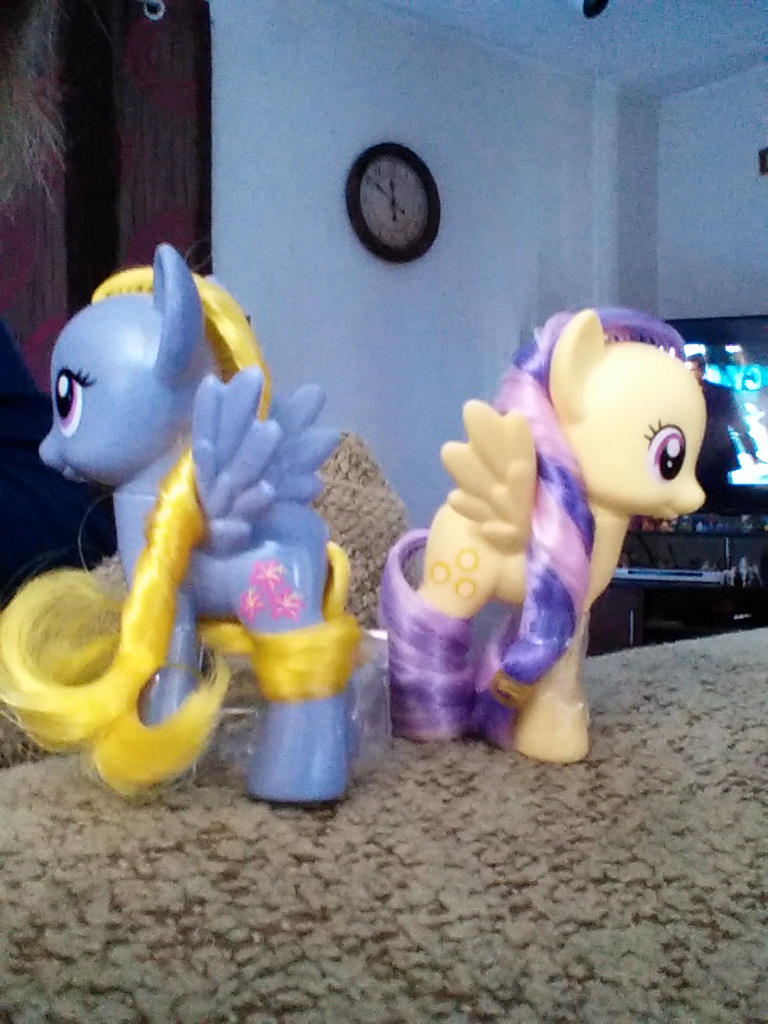 These two we already have, so won't keep, but they still have the plastic holding their hair in place. I was expecting much shabbier ponies for what I paid.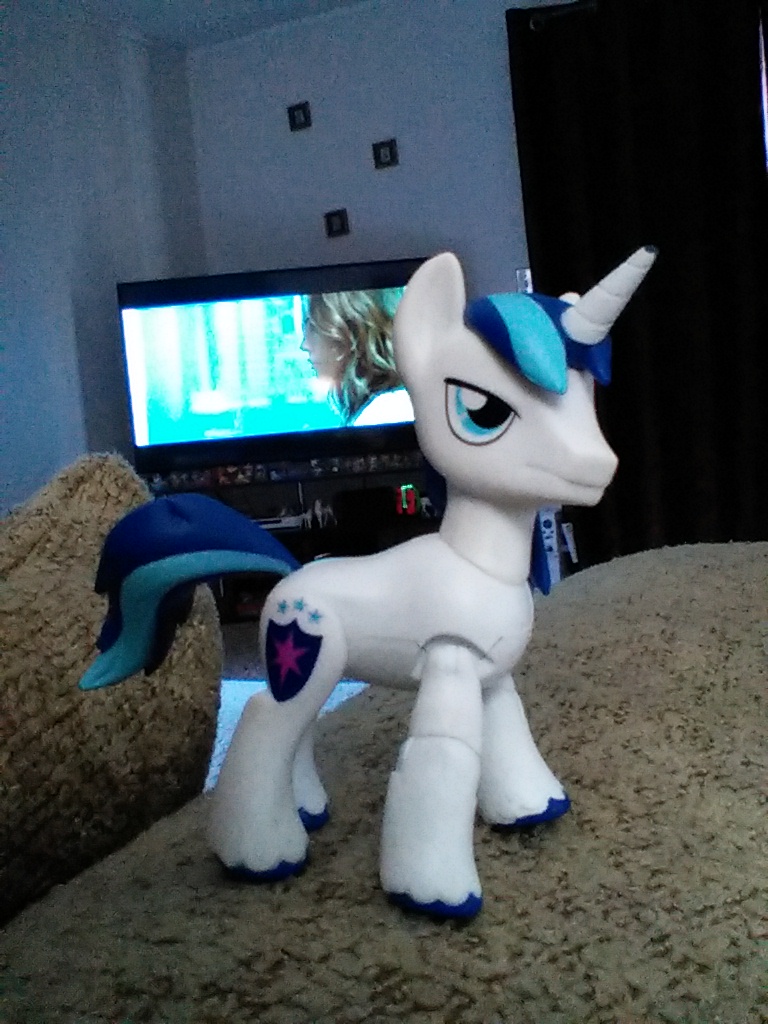 His horn is a little worn and I, personally, find the joints a bit creepy... his front legs were backwards when he arrived!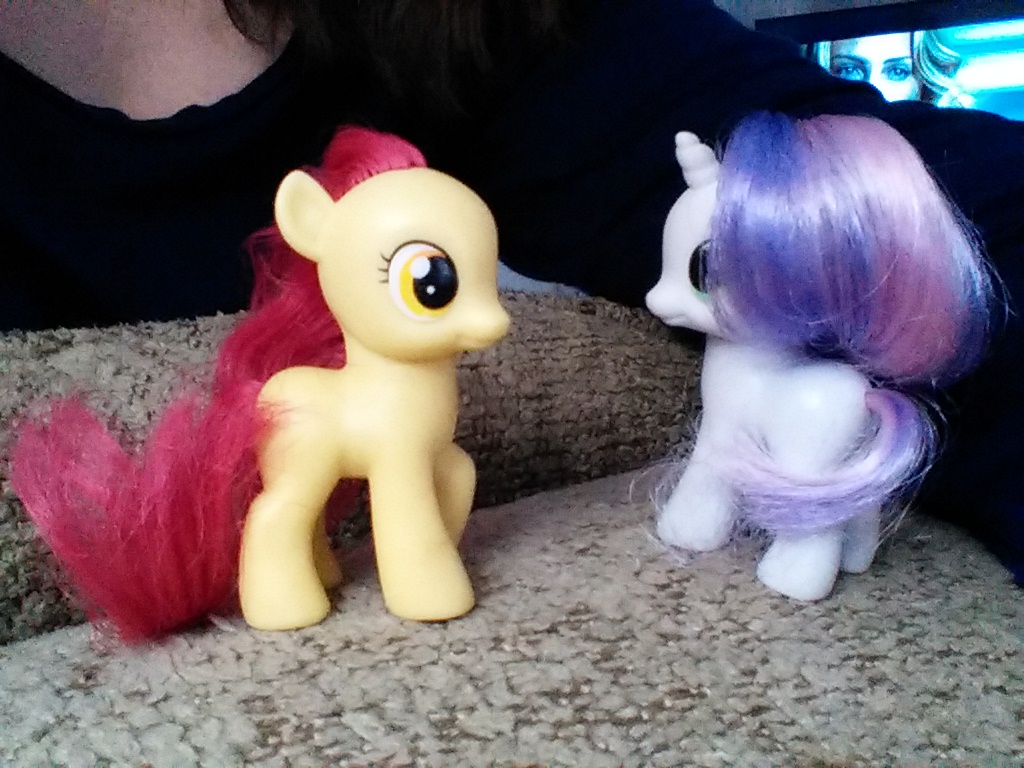 Last of all, here's Apple Bloom (with dry yet fixable hair), saying "Sweetie Belle! Whatever have you done with your hair!"
Sweetie Belle responds "Bob tails are so in this year, according to rarity, and don't you think this look suits me so well?"
I hope everyone has as much fun with their ponies today as I am!
Last edited: