Joined

Jun 16, 2020
Messages

111
Awards

0
Thank you very much for the tips and suggestions on
my last post
about her!

So I managed to get her done. Here she is: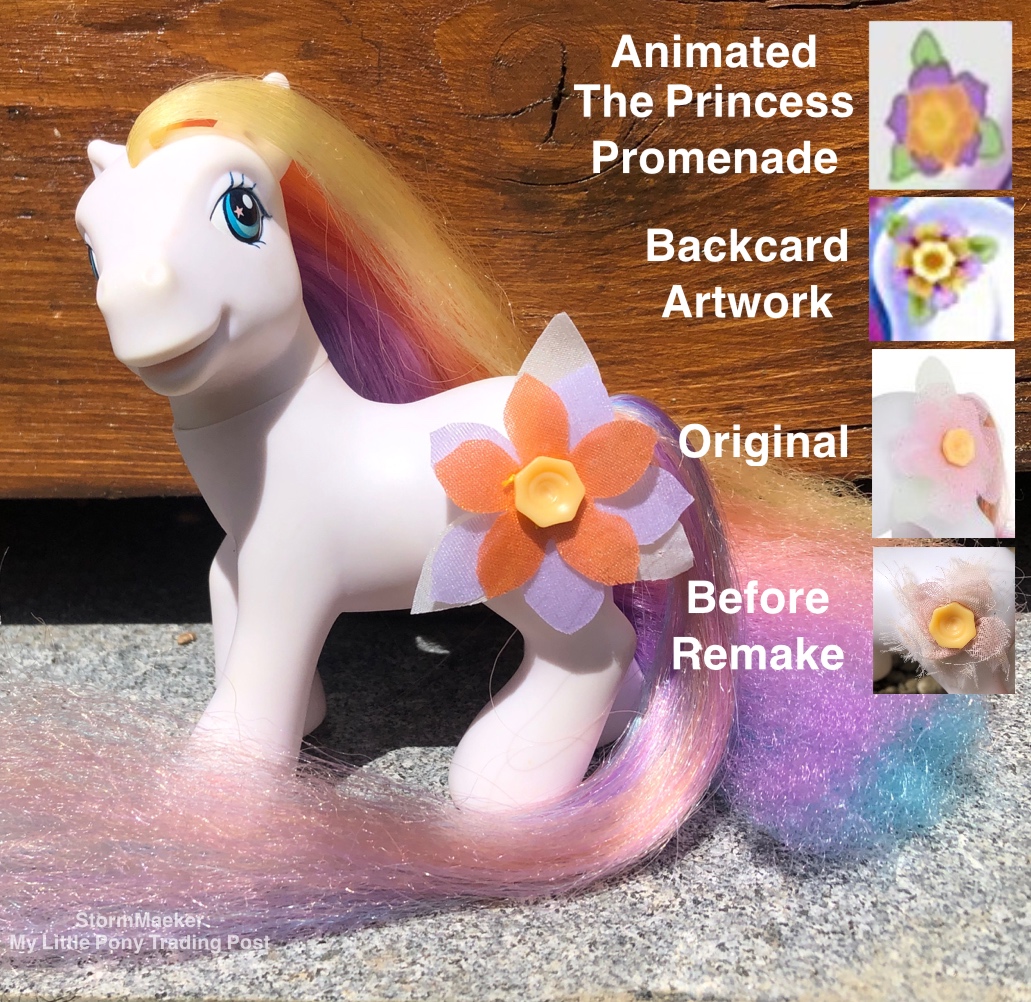 I went more with the colours from The Princess Promenade. I found some netting from old kids dressing up costumes and used that. At first I tried to go freehand with cutting out but it was too tricky so I made myself some stencils. The first flower I made was too thin and the colours were pale so I had to glue two pieces of each together.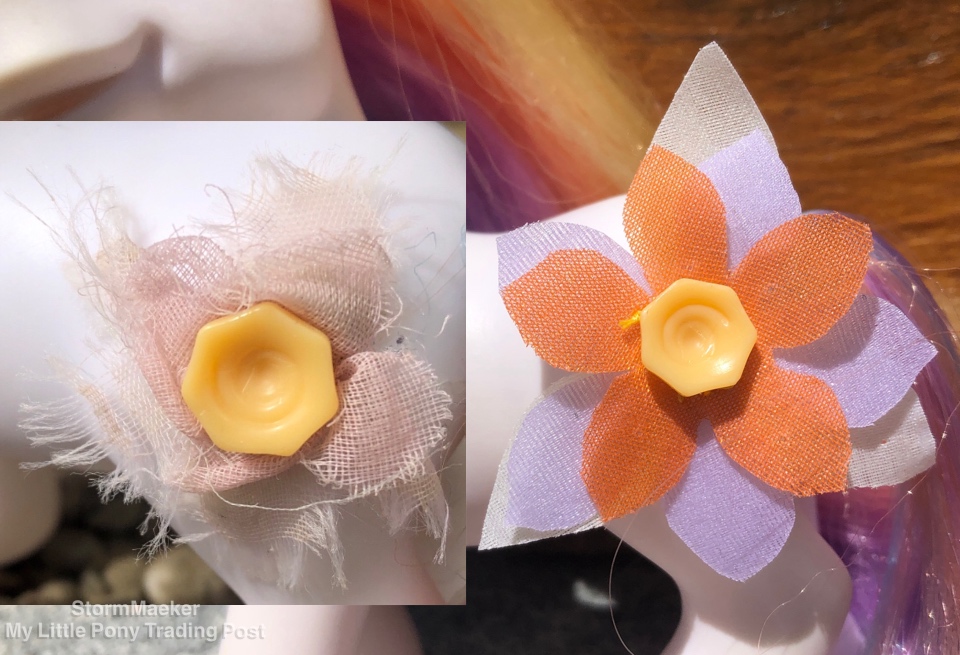 It was difficault to get the flower to stay on the pin thing. I didn't want to glue it on because if I ever need to redo it, I can get it off easily. The pieces had to be stitched together and wrapped around it and it seems to stay on well. It's a lot easier to put back in than getting it out when she's warmed up.
When I first took the old one off, I had forgotten the cutie mark was supposed to be glittery. The new orange petals have some sparkle to them in person so that is very nice.
I am very happy with the result. The new cutie mark has made her look a lot better. I just need to somehow fix her puffy hair (I have tried quite a bit to) and she will be looking even more beautiful!
Here are a couple more pictures:


Quick question: are posts like these more better suited for Show and Tell or is discussion fine?
Last edited: