Joined

Jun 16, 2020
Messages

271
A while ago I rescued a baby pony from my loft. Because she was a pony, I had to add her to my collection even though I was never fond of her as a kid. I cleaned her up as much as I could apart from her body
Here is she: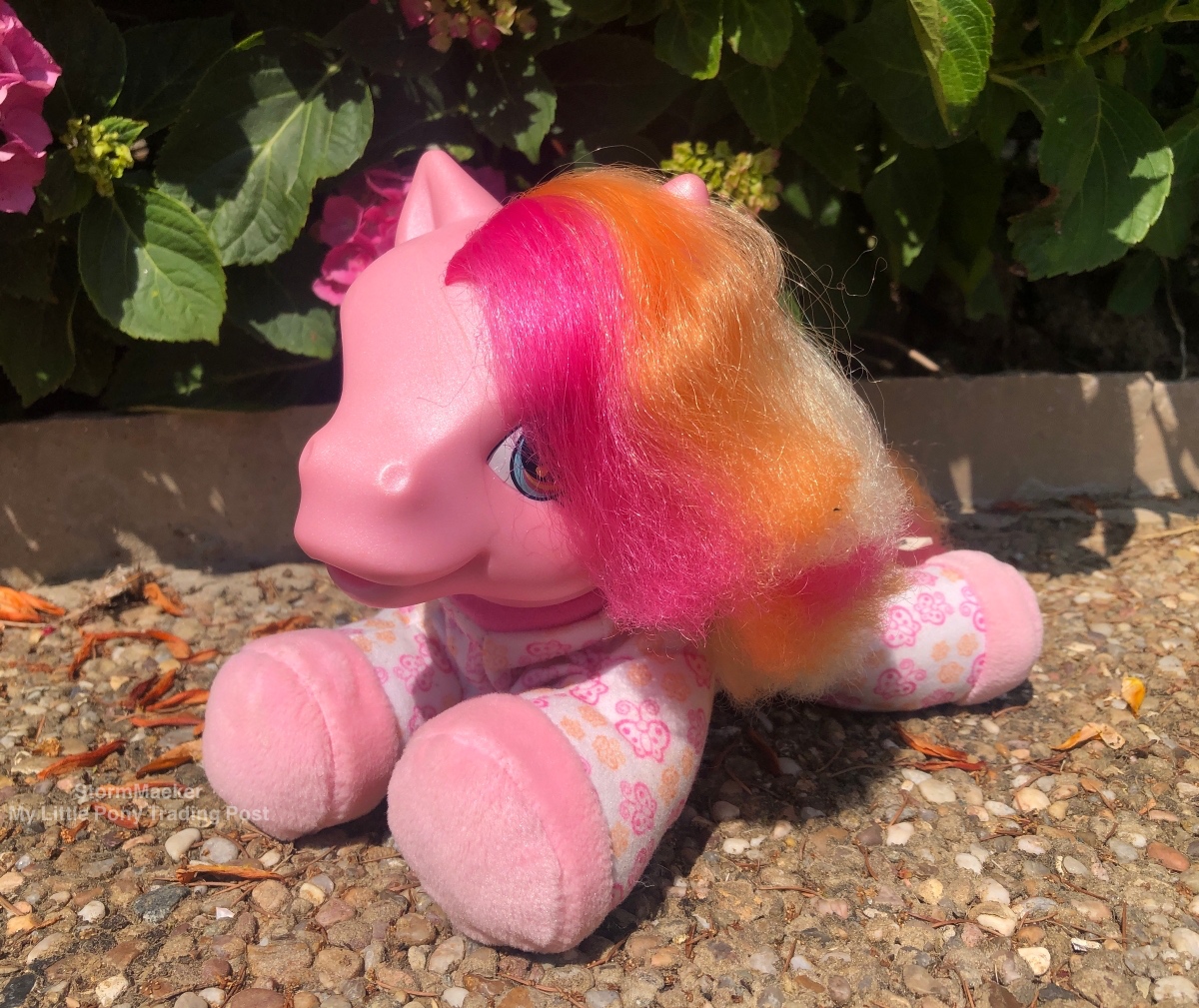 This is Baby Sweet Steps. She was released with an electronic walker and has magnets in her feet to look as if she was walking in it. Her front legs don't move because she has some sort of sensors in them(?) to activate the walker when she is placed in it so it can move and make her speak and move her head. I'm not sure how to clean her because all of this is inside her.
Her body needs a clean because she has all these kinds marks that have gone into the fabric and I'm kind of worried it'll spread onto my other ponies, whatever it is




Her walker is gone so I wouldn't be too worried if the only method of cleaning her causes it to break. I hadn't gone ahead and used soap and water in case it makes the insides rust out onto her surface.
If anyone has any idea on the best way to clean this that would be very helpful

EDIT:
Thank you for the help!
She has been finished now
Last edited: