My shoes are laced with irony
Moderator
MLPTP Supporter
Joined

Sep 2, 2013
Messages

8,323
Sticker Swap, Sticker Swap, Head Out to the Sticker Shop!
Are you a new member, wanting to earn some feedback? Are you an old member who just likes swaps? Do you just like stickers? Well, I gotcha covered! Here's another round of the Sticker Swap! Sure fire fun for all with stickery goodness!
So don't be stingy, mare! You gotta SHARE!
Let's get this trade going. I know you're all dirty ol' hoarders, with loads of fun goodies, piled up to the rafters! So SPREAD THE WEALTH! What I wanna do is this: we all dig into our collections of stickers and trade them with our fellow list members.

At least half of the stickers you send must be MLP. Any others should be super cute and something you think others will really enjoy. Try to remember that not everyone has the same resources, so please don't send any rare G1 stickers or such unless you just really want to share, because in most cases you won't receive something of a similar nature. I'm going to be as fair as I can in dividing them, but I have limits, sadly.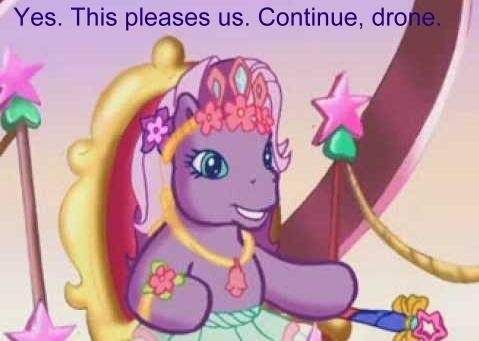 Yes, ma'am.

Are you in? Awesome sauce! Here's how we will proceed: members can all send their stickers (and 2 stamps for postage) to me and I will try my utmost to put them into the most wonderful combos (so you can hopefully have at least a sticker or two from each participant) and then send them back out. I have oodles of stickers, so I will make sure everyone is well pleased with their loot! So if you send 20 stickers, I will make sure you receive 20+ in return.

Sheets of stickers will be swapped for sheets as well, with as close to similar count/size as possible. I count the main big stickers on a sheet, not the tiny little butterflies and bonbons.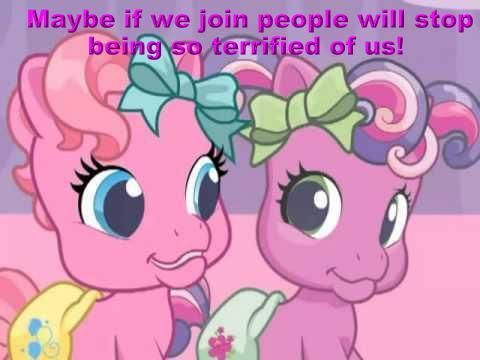 I wouldn't get my hopes up, adorably horrifying Newborn Cuties, but in Ponyville anything is possible!
So sign up today! I only ask you send in stickers, and two stamps. International members, feel free to join as well! We'll work out shipping. We can work out anything, we're PONY PALS!

Okay, stop throwing stuff at me. I'll quit now.

But I look forward to swapping stickers with you!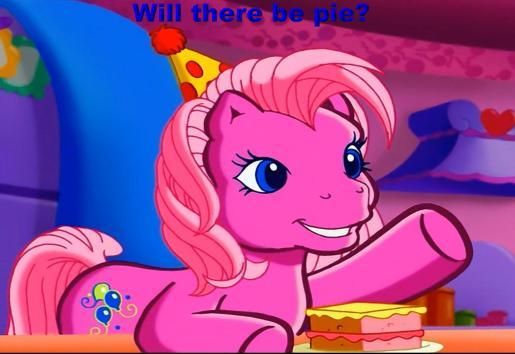 Well um... I'll work on that one, Pinkie. We all love pie, after all.
Da rules in a proverbial nutshell:
Sign up by March 6. Send as many stickers as you want and I will do my best to send you back new and fabulous goodies! Items must be sent by March 30th. I will mail out a few days after receiving all the goodies. I want to give our international members a good mailing window. If you need more time, PM when you realize it, so we can rearrange if necessary.

In addition please send 2 US stamps. This will help me cover postage.

International members are more than welcome! Keep in mind shipping times so your package won't be delayed. I know you won't have US postage, that's copacetic. We'll figure it out.

You do not need to have feedback for this swap, nor is there an age restriction. If you do join, please make sure to follow through though, just so we can have as many participants as possible!

Please be sure to ship out your package within the ascribed time and I will make sure as hostess I do the same.
BUT WAIT!
What is the aforementioned twist?

I'm so glad you asked! The twist is that this is not only a swap, but a drawing! I'll assign every participant a number then have a friend (or my one o' mah sisters, whoever is handy) pull a number from a hat. Whoever's number is pulled wins a goodie pack of unicorn goodness! YAYS! LOOOOOOOT!
HAVE FUN!
​
Last edited: