Dollar Store Baby Fakie
MLPTP Supporter
Joined

Aug 29, 2013
Messages

247
Awards

1
Hello again!!
Being at home so much, I ended up sitting down and trying my hand at some restoration. I have a few ponies with bite marks, sunfading hair, etc. The worst off though was SS Twilight. I don't have pictures from before her deflock because I started it so long ago (and stopped in the middle...), but I promise her flocking was spotty and gross.

She's also missing an ear and her hair is faded. This is her right after I finished deflocking her the other day, plus some little scratches I accidentally caused while scraping off the flocking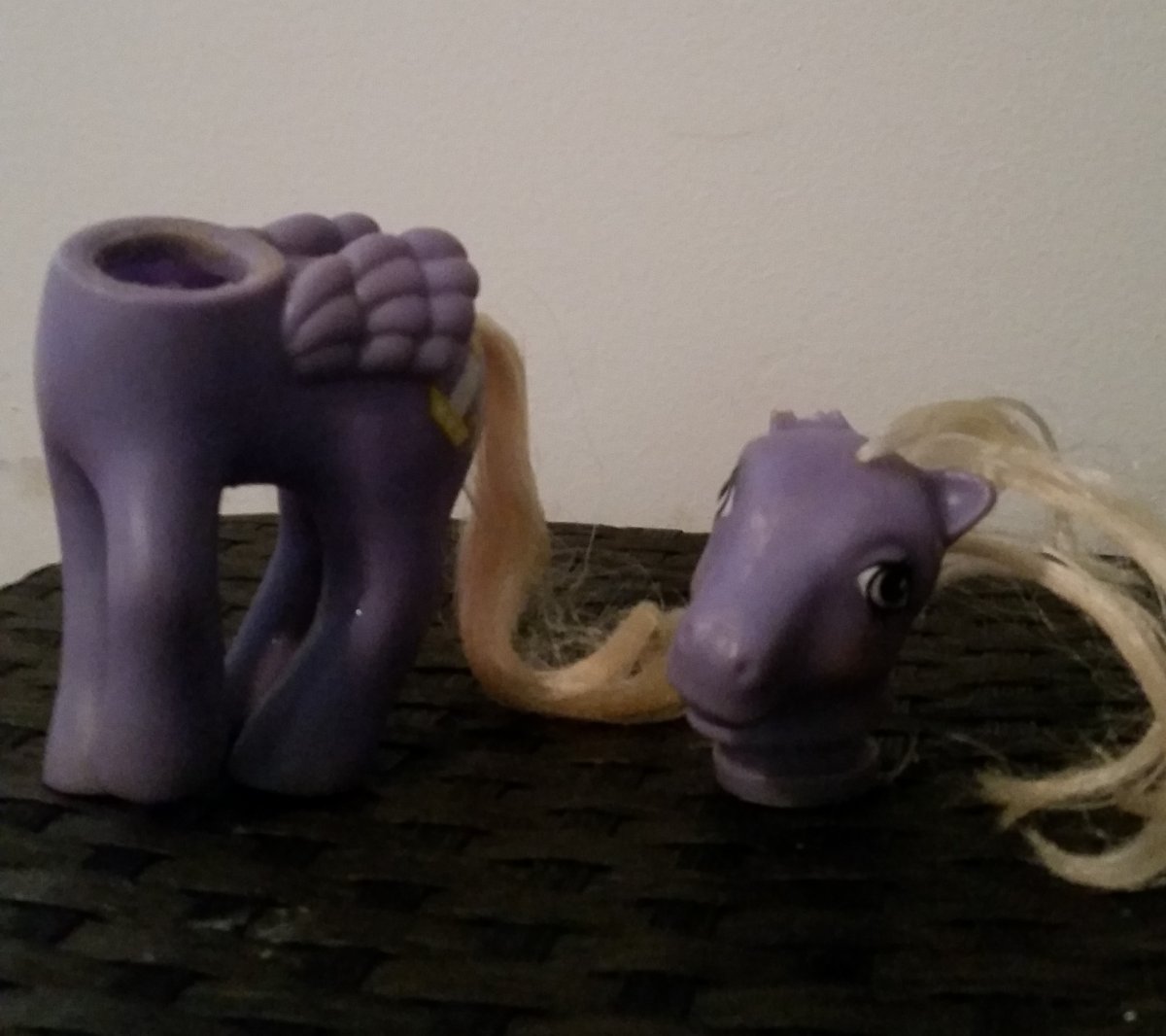 And here's her new ear, sculpted with apoxie and painted with acrylics! I also fixed up those scratches from above.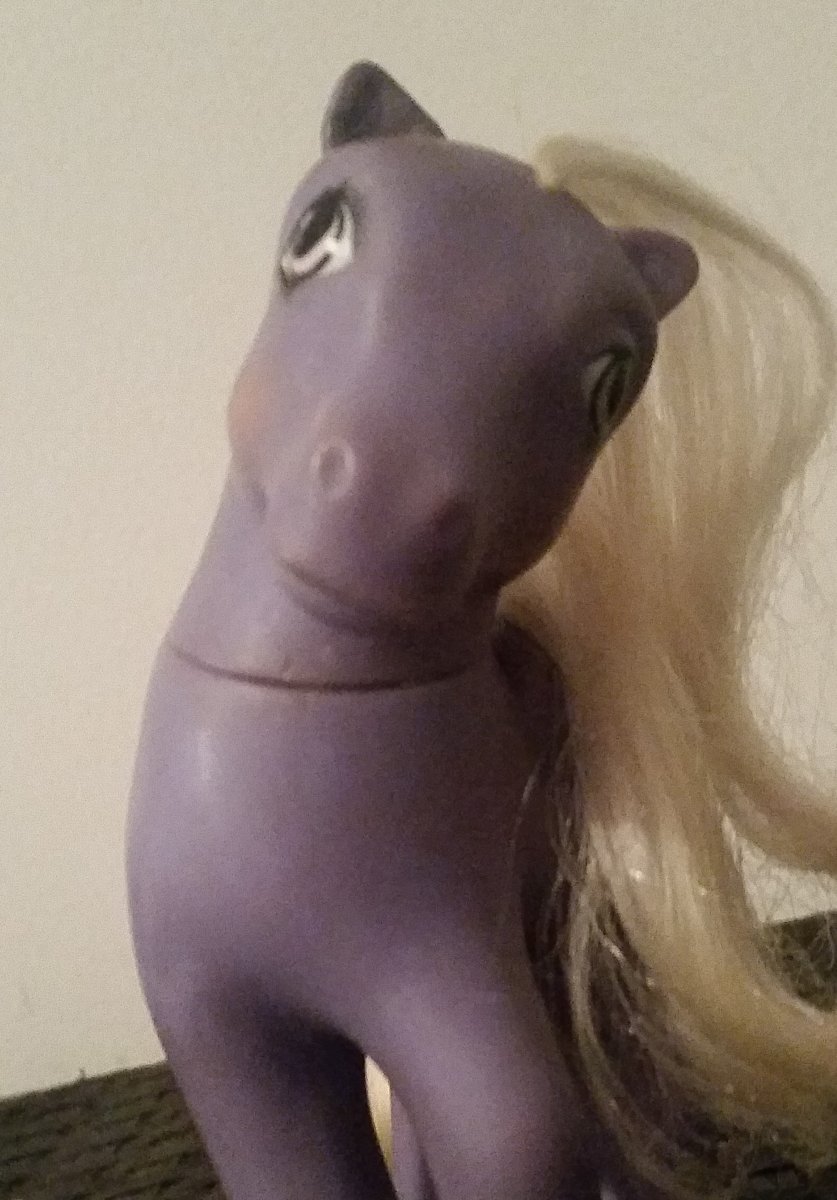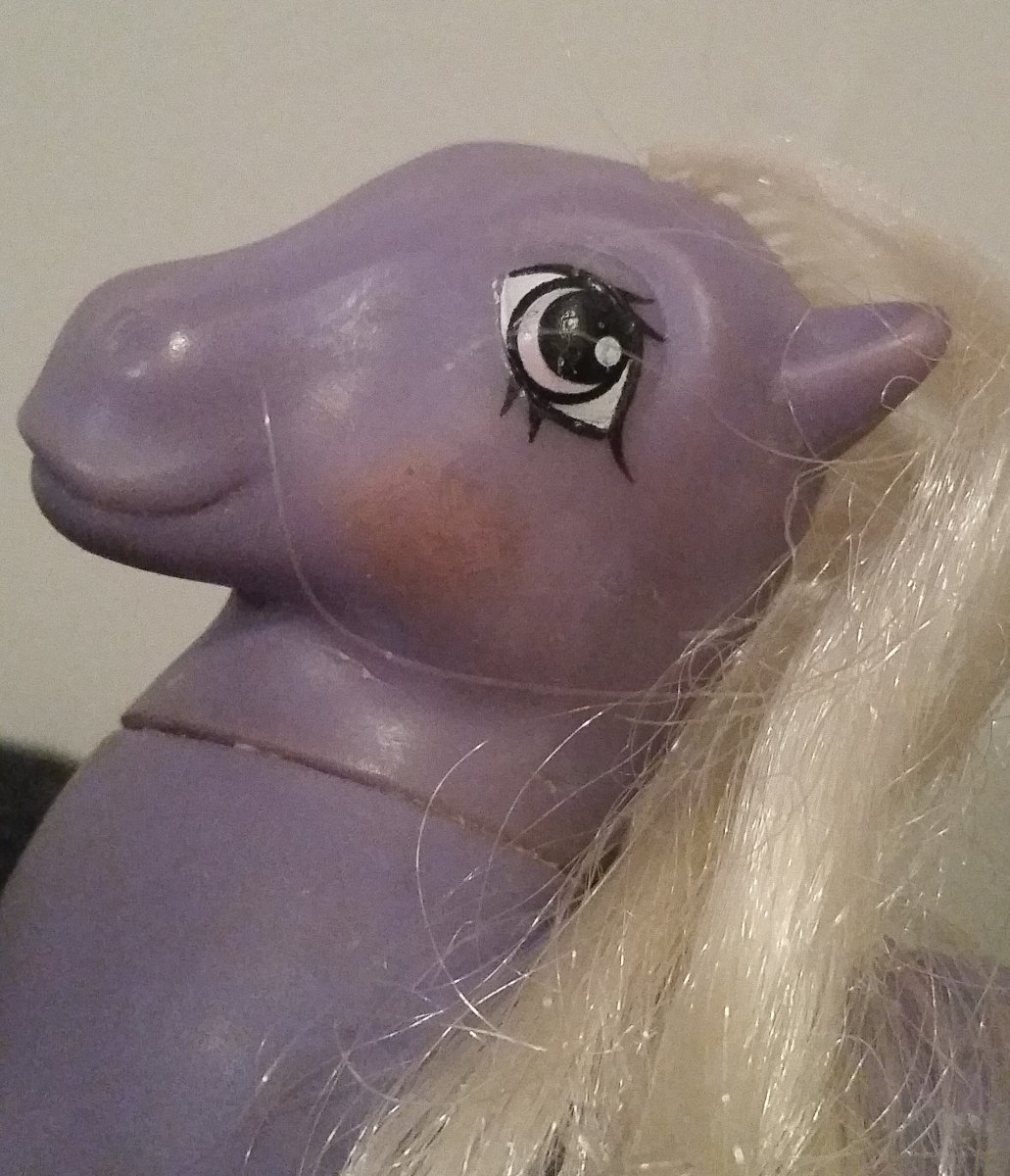 Here's her all fixed up, resculpted, repainted, and repinked! There's some glue discoloration that I can't really get off, but overall she looks a lot better than before. I'm so happy with how she turned out!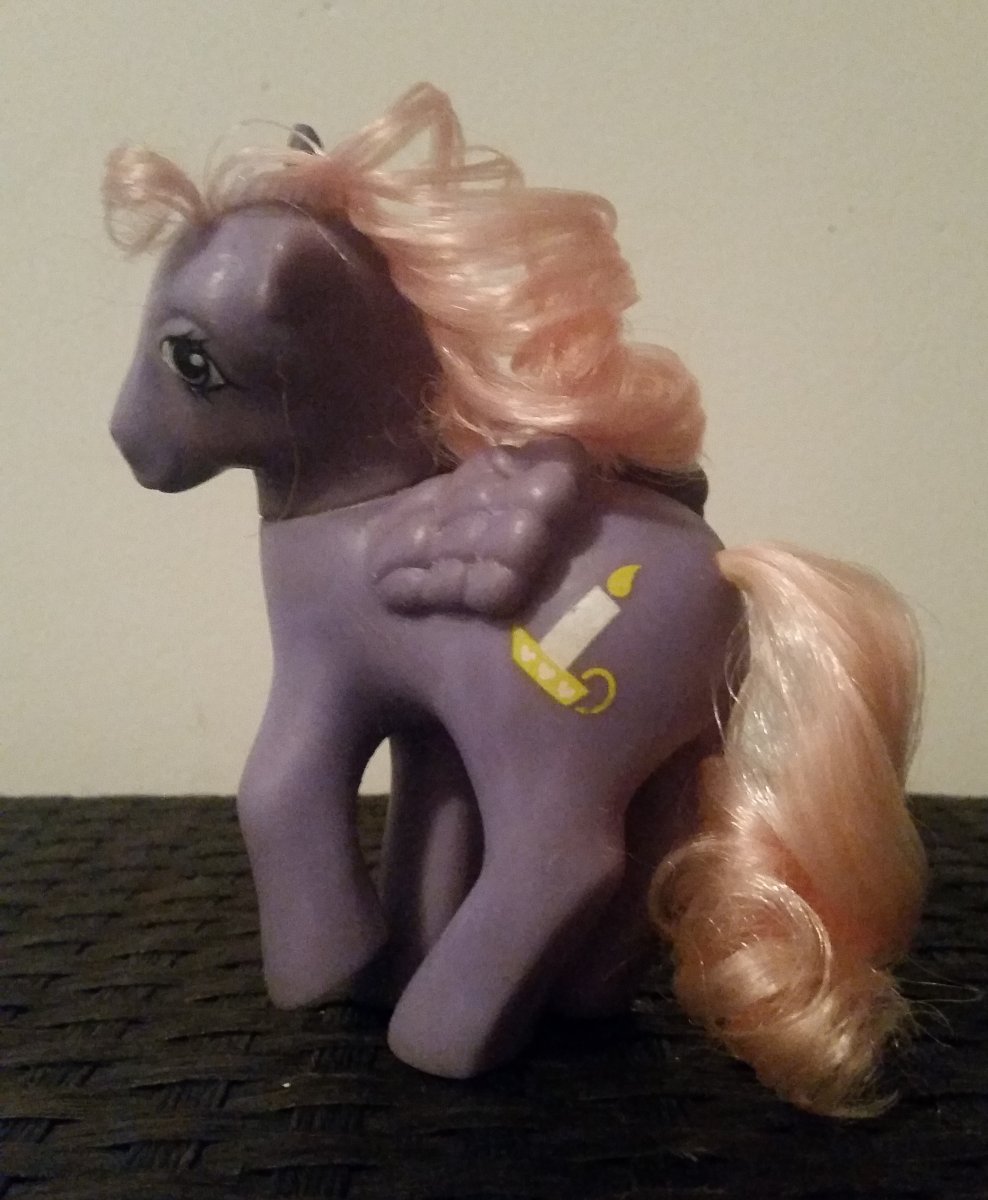 Next up is Sparkler, suffering from lots of bite marks and glitter loss.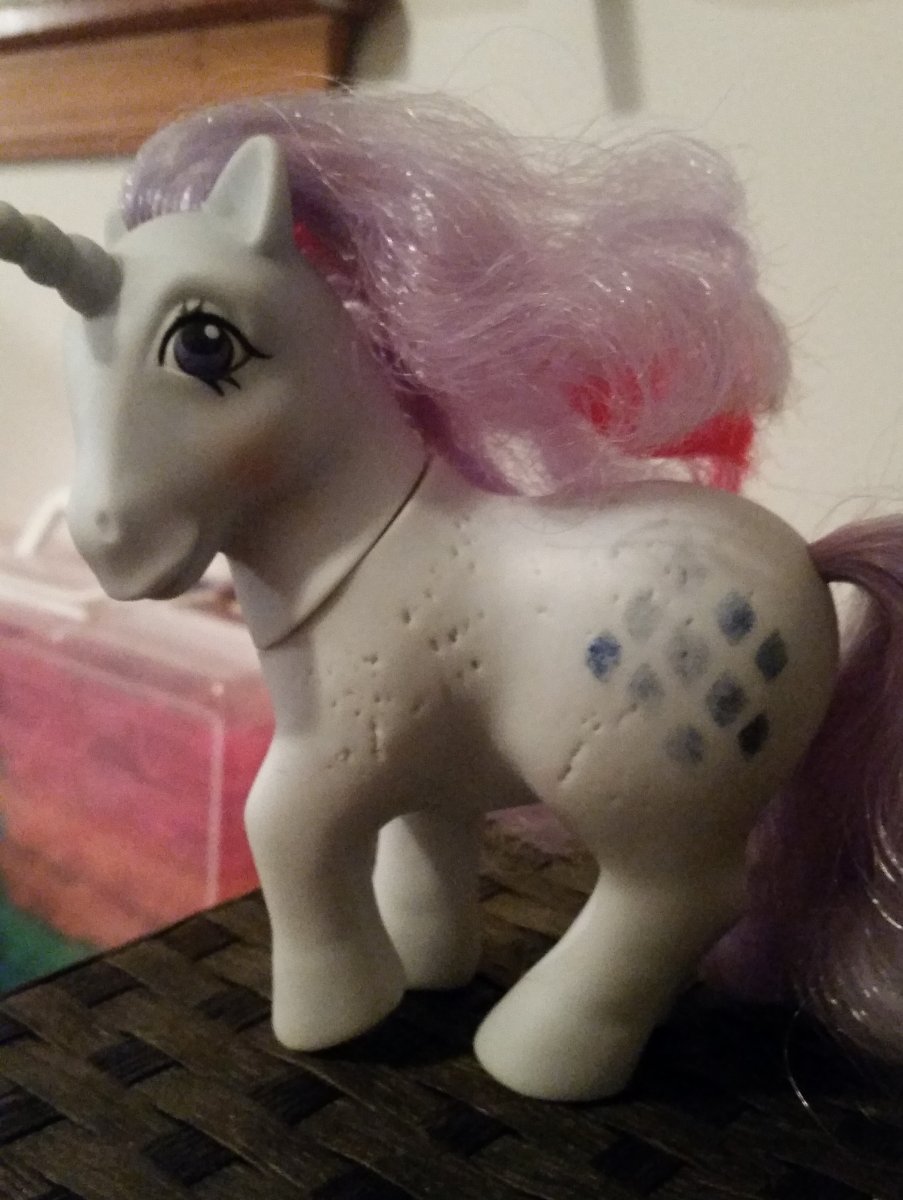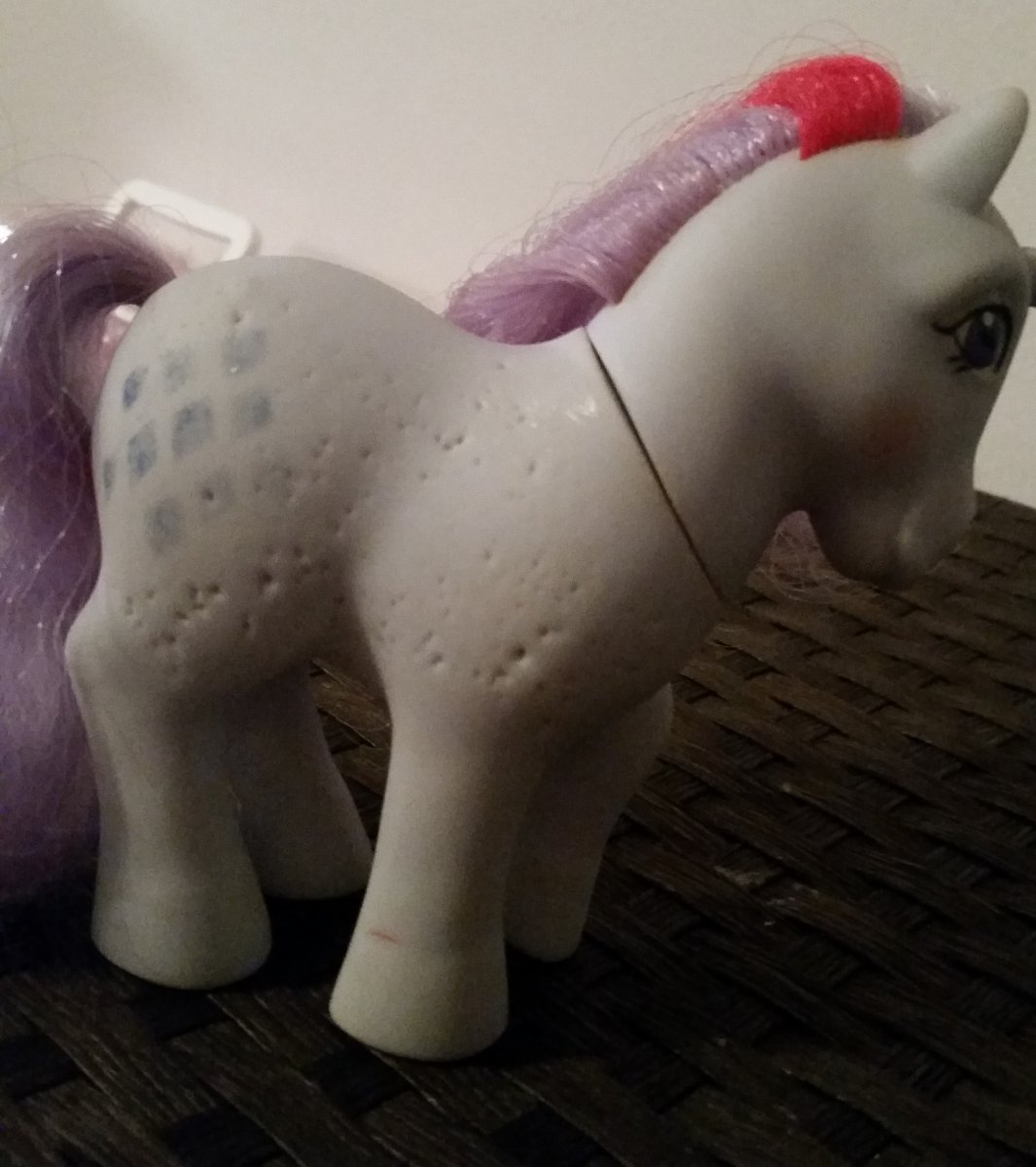 This was my first reglittering as well. I didn't get her completely smooth with apoxie, but my goal was really to just fill in the worst spots anyways. Color matching was a pain but I think she ended up looking a lot better regardless!!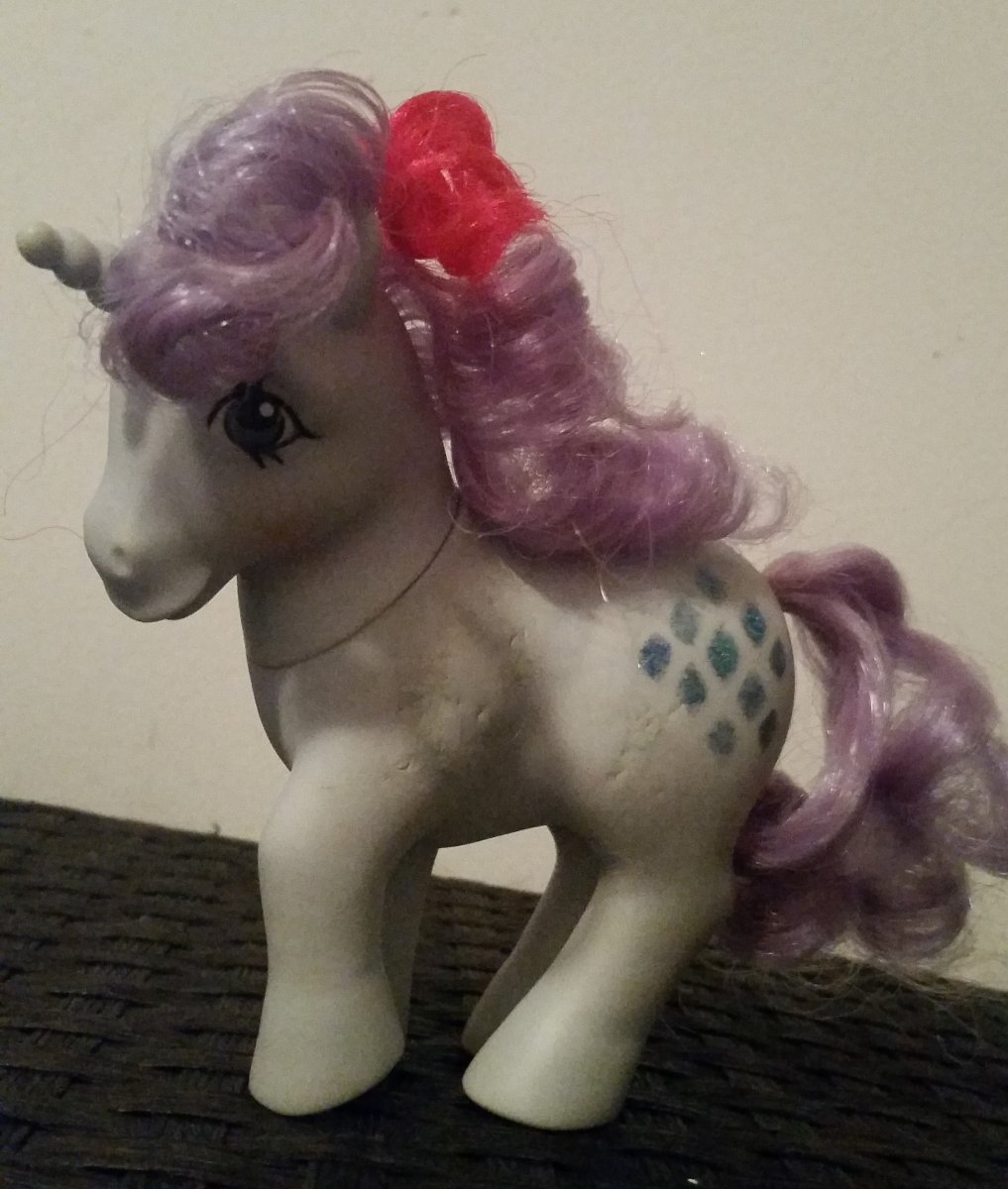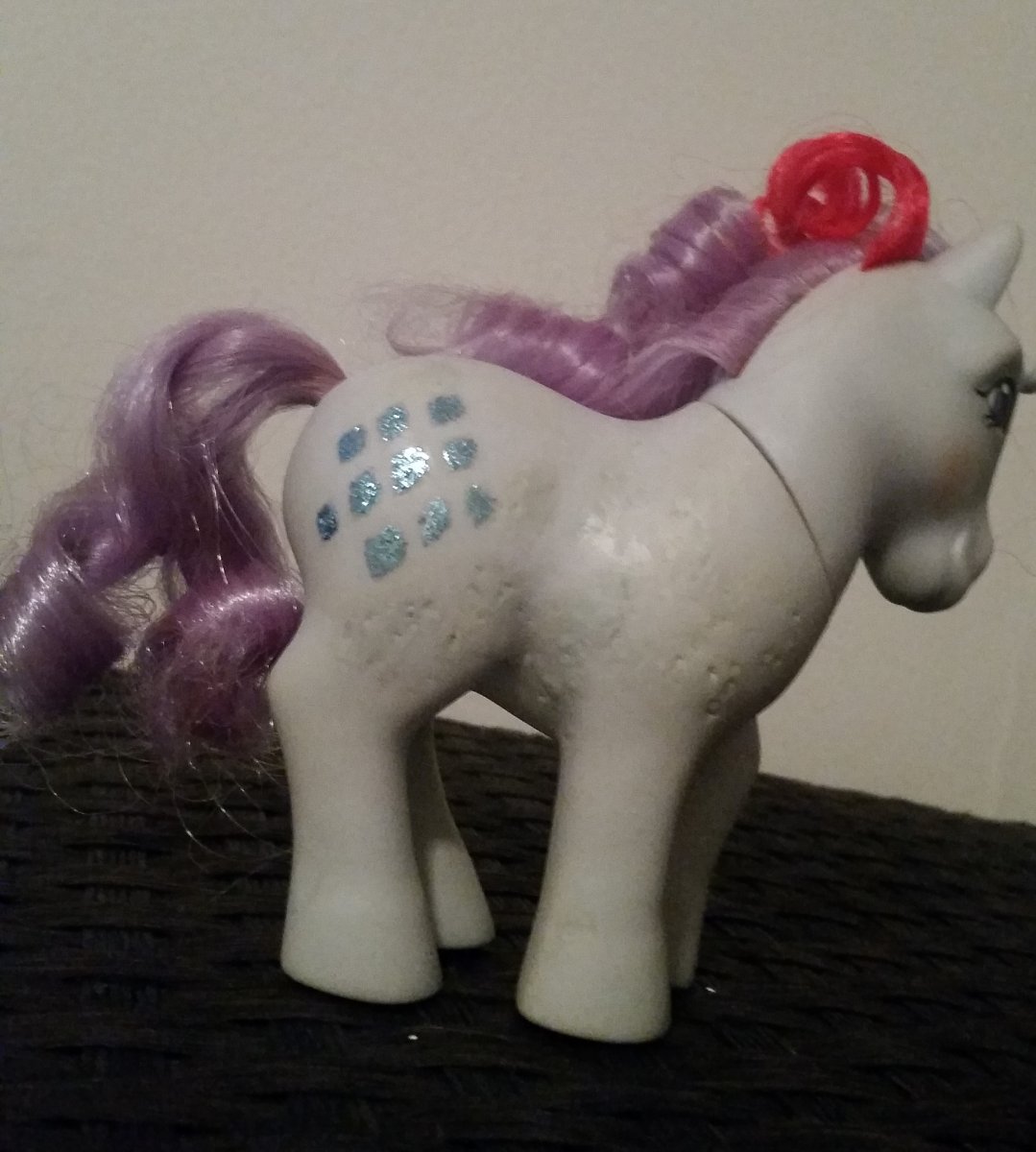 Last but not least, some repinking for my pinkless Ringlet ^^
I've never done any of this stuff before so it was a bit nerve-wracking but overall I'm happy with the results ^^