I have been drooling over all the gorgeous pics of people's ponies, so I thought I would start a thread to show off the small collection I have. It is wayyyy smaller than what I have seen so I definitely need more ponies
First off is my version of Violet (the Aussie/UK version), one of my childhood ponies. My birthday isn't in feb but I don't remember why I chose her lol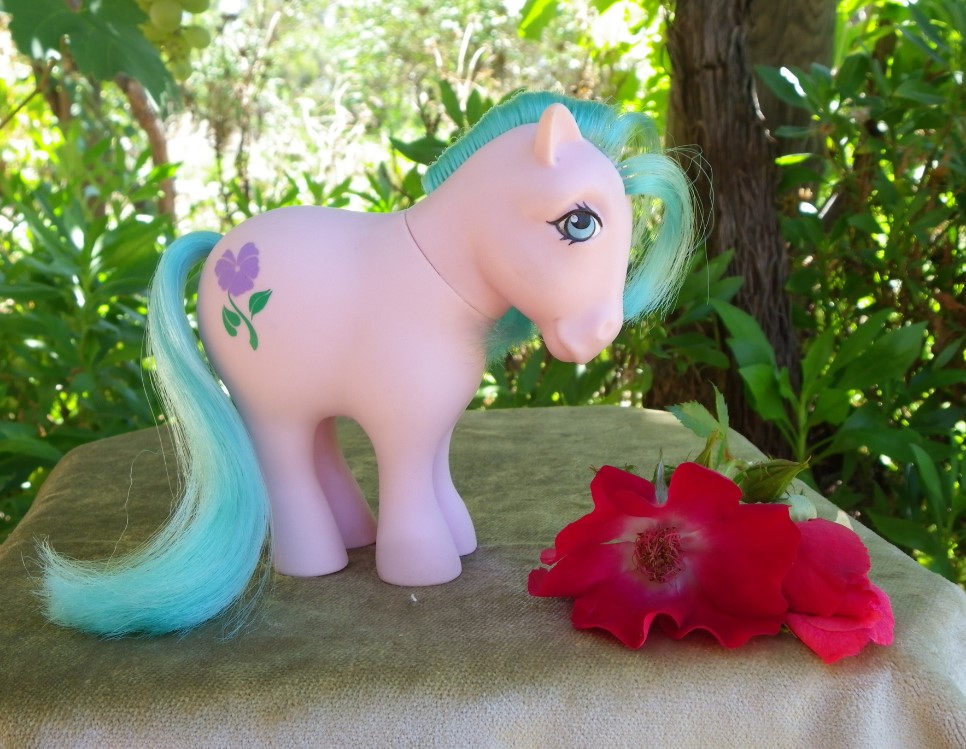 Sea Flower, an opshop find some years ago. She had cut hair, so I've replaced it with hair rescued from a fakie (blue) and a trimmed Cotton Candy tail (which I derusted and opened out to get the length). It isn't perfect, but I'm pretty happy given I have only just started on rehairing.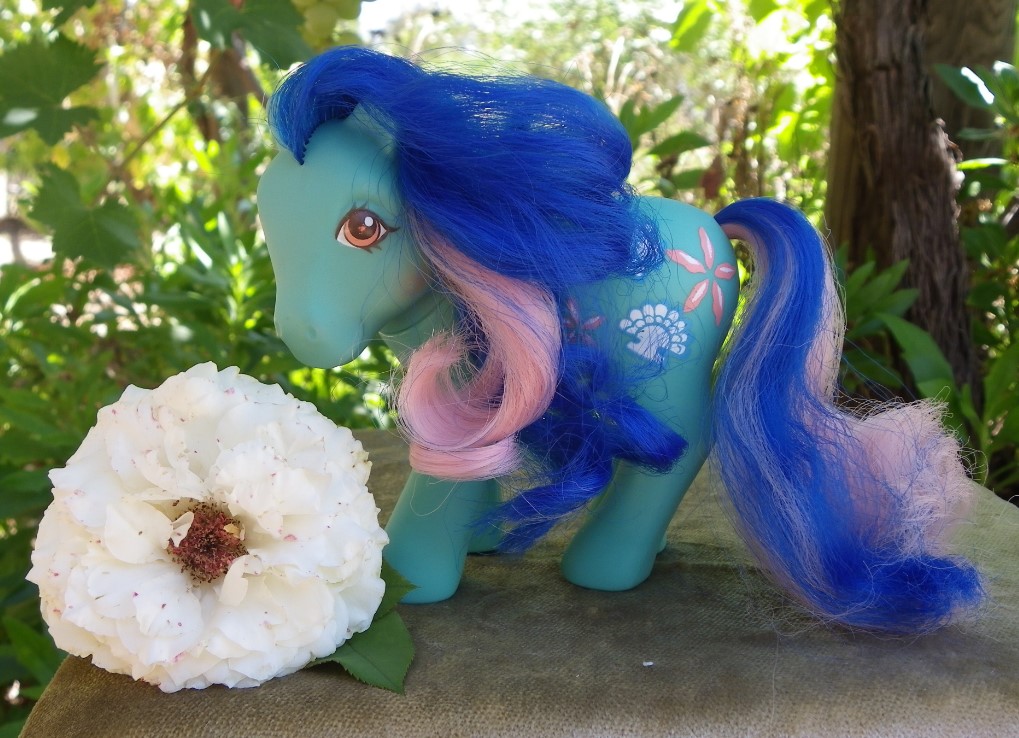 Last for today is Swinger. She was/is in extremely baity condition (again an opshop purchase). Her pink flower at the front was missing, entire mechanism was rusted, tail and hair cropped very short and she has weird hole/marks in her butt. I removed all the rusted stuff and gave her a new mane and tail (new hair, but very very straight and resistant to curl, plus it is two lengths which I didn't realise when I bought it). She currently has a piece of wood supporting her head on her body and still has a hole in the neck. She was practice rehairing. But oneday she might be practice custom, I'm not sure.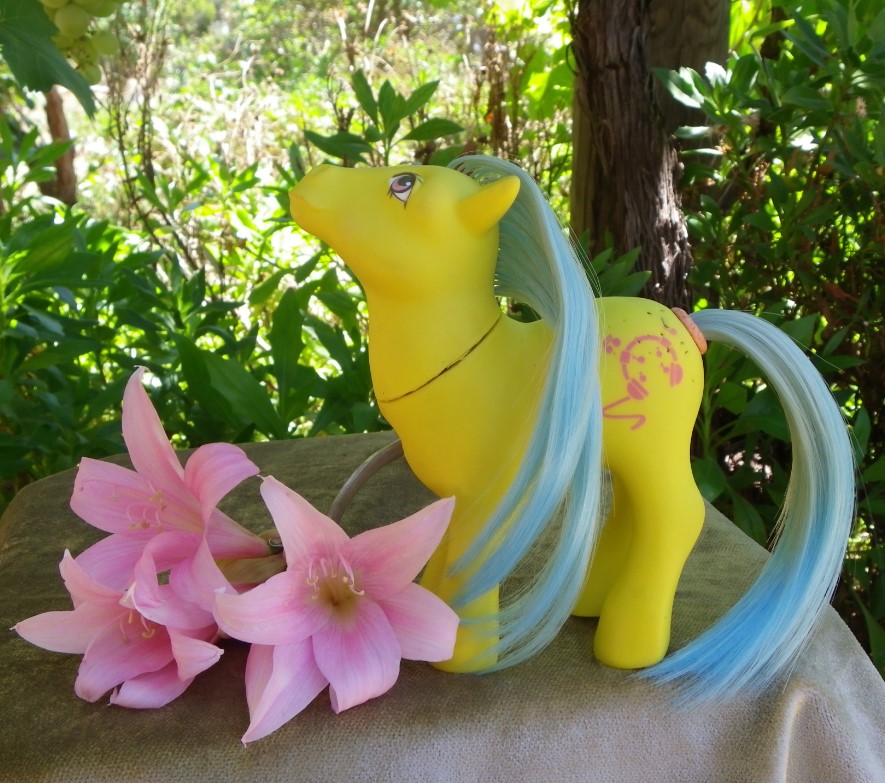 I hope you guys like my pics
Please tell me if the photos are sized ok too?