Dancing in a room by myself
Moderator
MLPTP Supporter
Joined

Apr 9, 2010
Messages

3,613
In response to the very sudden death of my Dad, who I had a very close relationship with, several of my pony friends got together and gave me some packages of joy. I love you all.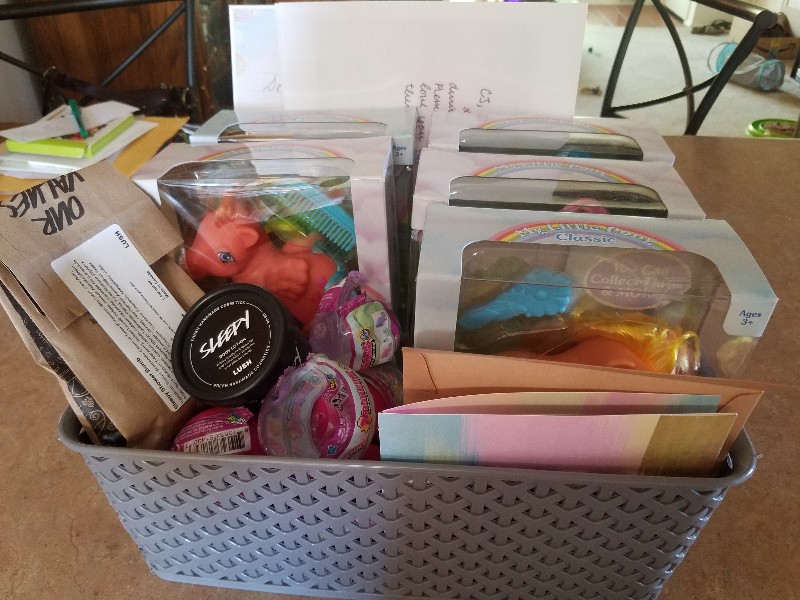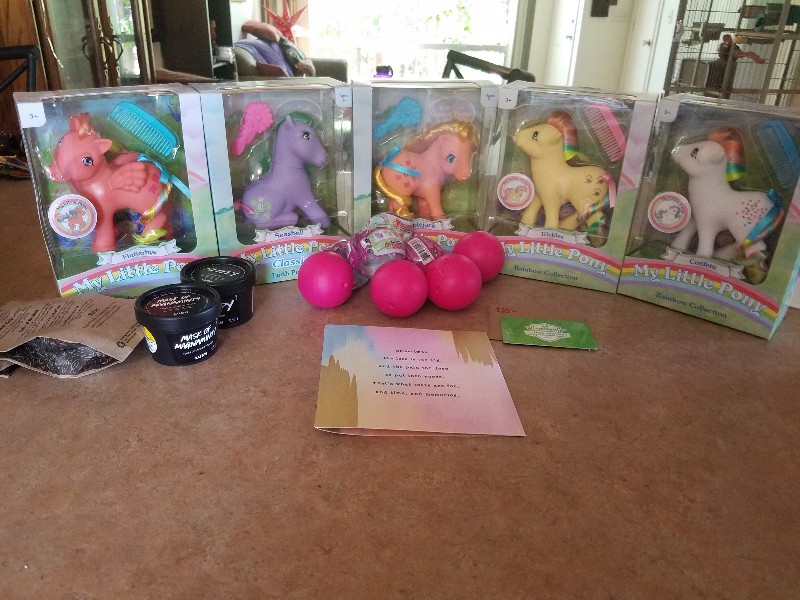 These gifts were gathered by my good friend
@summerglow
who hand delivered them, since we both currently reside in Tucson. Included with the ponies are some lovely body products, a gift card to my favorite shwanky coffee place, and hand written notes that were scanned and printed from MLPTP friends all over the country and world.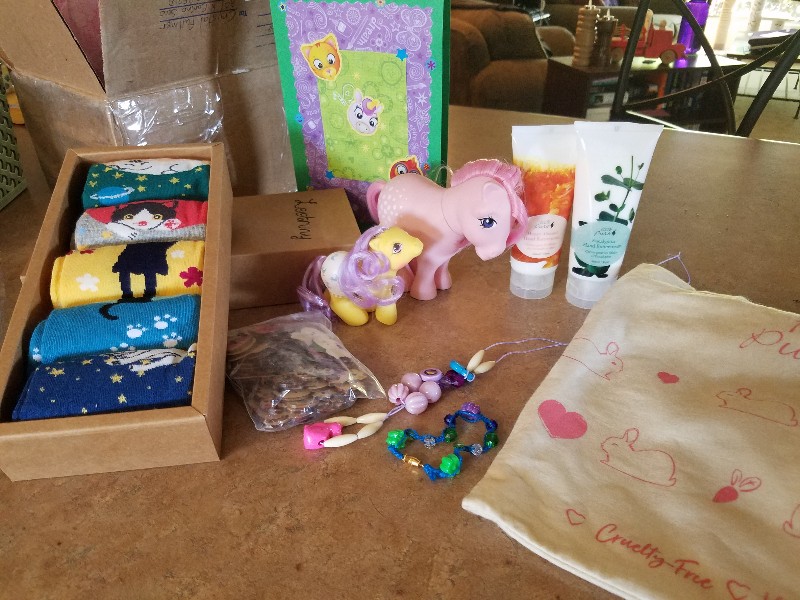 And this lovely package came to me from Vancouver, WA from
@Tak
and her family. Hand made jewelry from her daughter, ponies from my wishlist, fun socks, buttons for crafting and lotions.
So much love for you, my pony friends!
Update 8/26 -
And the gifts from
@Tak
just keep arriving!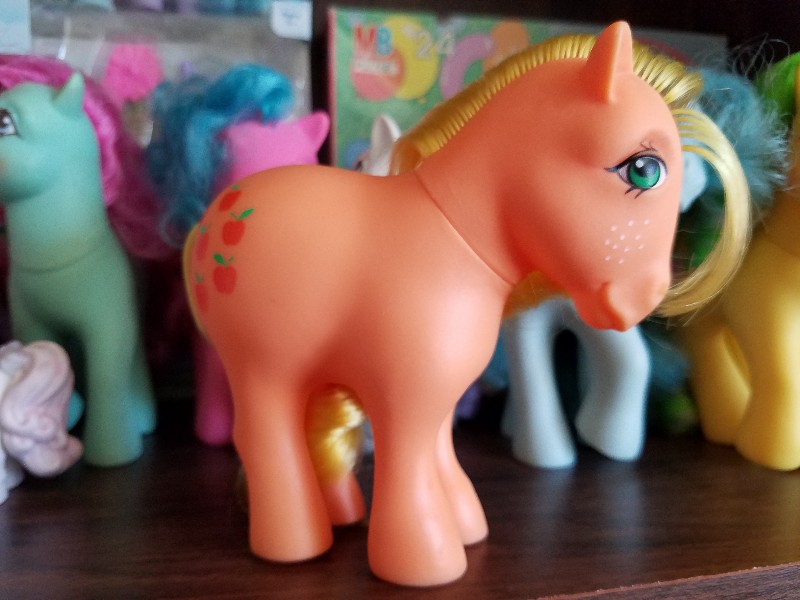 CP AJ!!!! This girl has secretly been a grail of mine for quite some time. So excited to add her to the herd!
And check this out!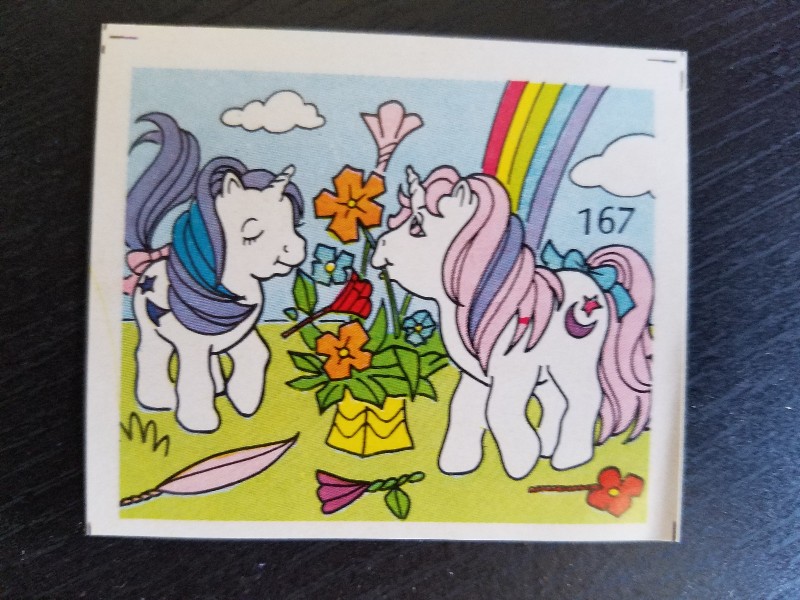 A sticker (or stamp?) With my two favorite babies! Moondancer is my army pony because she was my first adult and first baby pony. And my sister had baby Glory. Love this so much!
And a much delayed edit: the fabulous
@drusilla
sent me FOUR more Moondancers for my ever growing army!!! Thank you, my friend, they are lovely.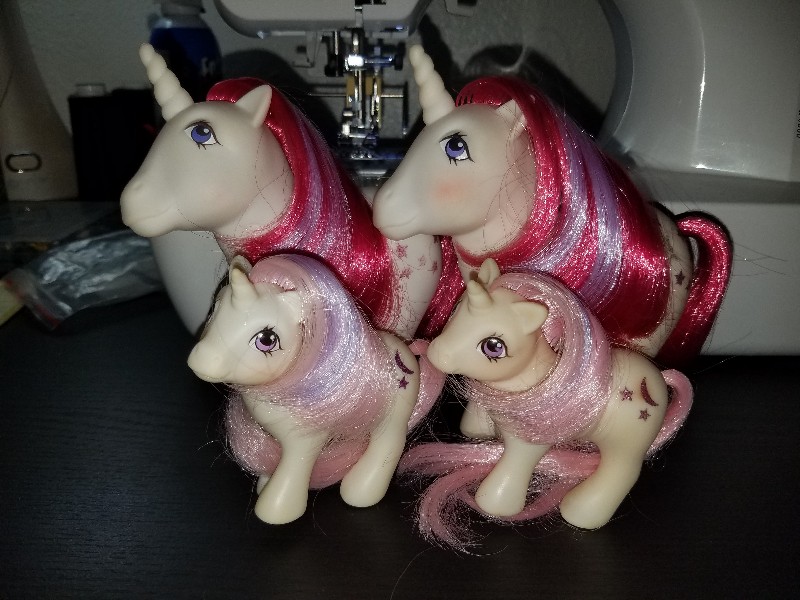 Last edited: