Joined

Mar 18, 2020
Messages

9
Awards

0
Hi! So today I picked up a small collection of G1 ponies from a mother who contacted me through my newspaper ad. It came with this Euro Moondancer: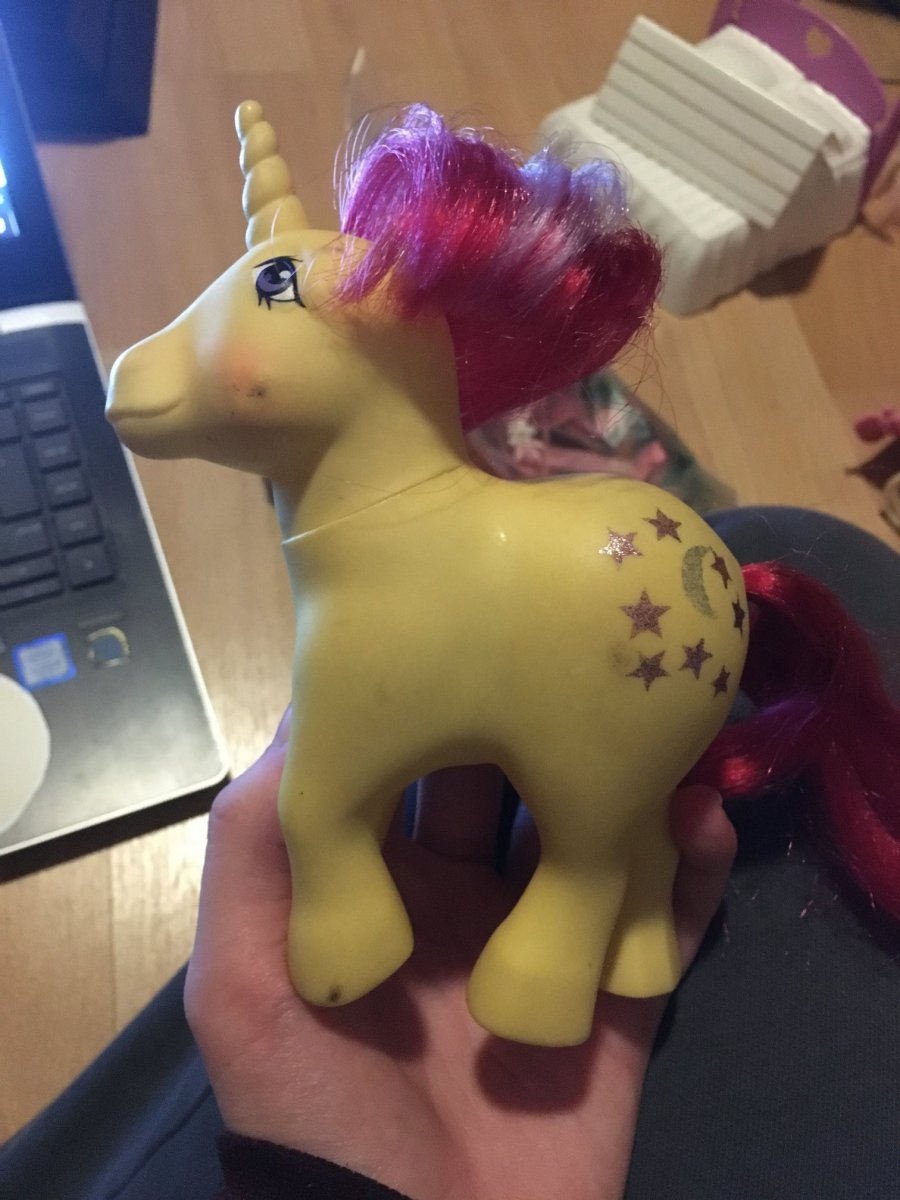 Now don't be horrified by how dirty she is, I haven't brought out the magic eraser yet. She's unfortunately got her mane cut and tail trimmed though.
The first question I wanted to ask was; Should I rehair her? I'm from Sweden so I don't think she's super rare over here, and chances are I'll run into more during my pony-hunting journey. I am, however, very new to the hobby so let me know if this is an absolute no-no.
The second question is; Does anyone know a color match for her purple streak, and if so where to buy it?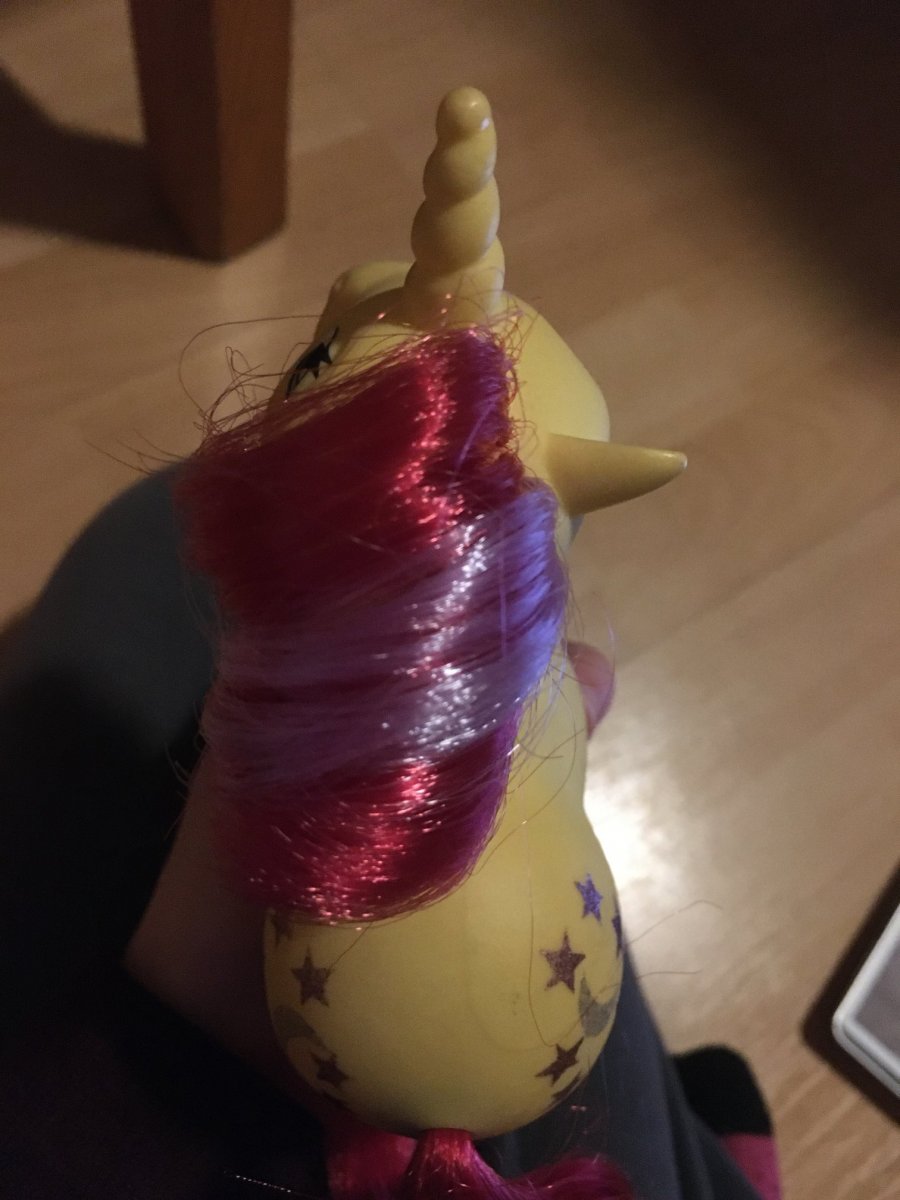 Lighting is bad but I hope you get the idea. ;-;"
If you have answers for either of the questions please comment below! Thank you!