Admin
Administrator
MLPTP Supporter
Joined

Jun 6, 2005
Messages

8,253










This event has ended!
Click here
to see who won!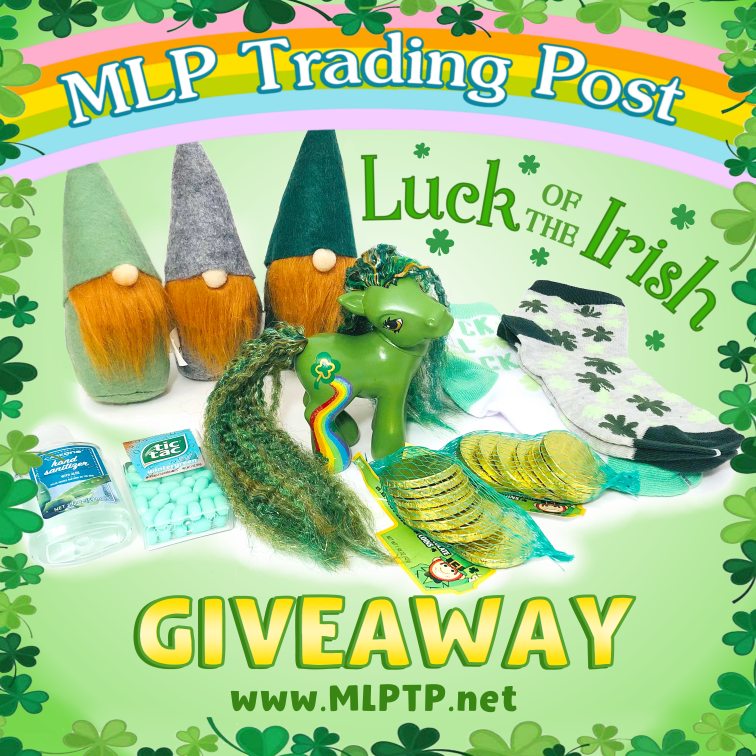 Hello, MLPTP members!
The admin team took a little break for Valentine's Day, so we're back with a brand new giveaway
for none other than the Irish holiday of St. Patrick's Day!
Are you feeling lucky?




ONE lucky winner will receive everything shown in the image above,
including a beautiful G3 custom by Ristvak!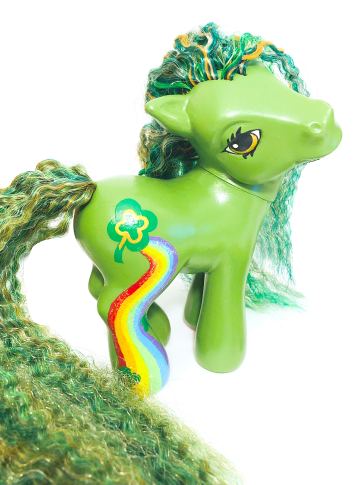 How to enter:
Post a comment below including:
- A photo of your favorite GREEN pony
- Why you feel lucky to be a part of our MLPTP community
The winner will be drawn via Random.org on Tuesday, 3/8/22 at 6pm EST
GOOD LUCK!










Entrants:
1. @MegaLeafeon
2. @Tak
3. @peaches2217
4. @lunchpunk
5. @stjarne
6. @Gaultier100
7. @my little pony collector
8. @Zerobx
9. @Skandydandy
10. @howdydoody
11. @mistclover4
12. @Glistening Rainlight
13. @OctoberMoon
14. @vitaminwater
15. @skelliebrains
16. @Sassarazzmadazzles
17. @Celestia23
18. @MoonRaven
19. @Glory the Magic Unicorn
20. @Apple Spice
21. @picsou
​
Last edited: