Joined

Mar 6, 2022
Messages

2
Hello!
I've been a lurker here at MLPTP since 1998, but this giveaway has made me finally make an account! My birthday is in March, and I'm an Irish dancer, so this is a very special month for me!

My favorite green pony I own is Sky Hopper, because she checks all my "favorite" boxes!!

Favorite Species: Unicorn
Favorite Color: Yellow
Favorite Gimmick: Glitter!
Favorite Generation: Gen 1

The weather is beautifully sunny here today, so I took a pic of her outside. Thank you to my phone's camera lens for making that perfect rainbow!!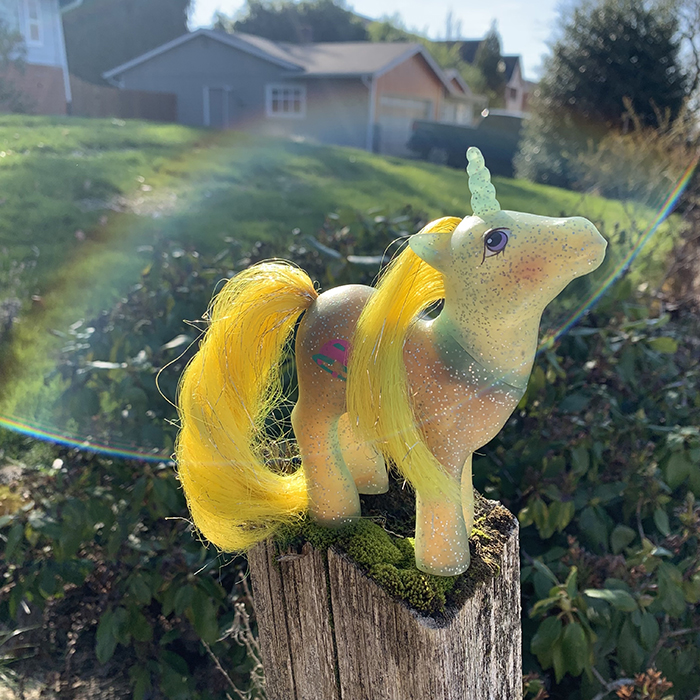 I have always felt lucky to be a part of MLPTP because the information here is so vast. Over the years, I've always come here to find my answers. After many years of only collecting G1, I have recently started collecting G2, G3, and G4, so I know I will be coming back here often. Thank you!!