Joined

May 26, 2020
Messages

681
Okay guys there's a rumored G5 cartoon render going around.

My source is a rumor post on Equestria Daily:

https://www.equestriadaily.com/2021/02/rumor-licensed-mlp-bedding-shows-off.html

This company, Jerry Fabrics, makes licensed MLP bedsheets and such. They have officially licensed G4 bed sheets coming out in April...but something interesting is that a licensed bed set for September, which happens to correspond with the release date of the G5 movie, has different designs and characters on it. This also resembles the design of the rumored movie animatic we saw and somewhat resembles the style of an artist we know worked on the film.

View attachment 36785 View attachment 36786
I am not the biggest fan. They suffer from human-face syndrom.
(Especially noticable when you focus on this one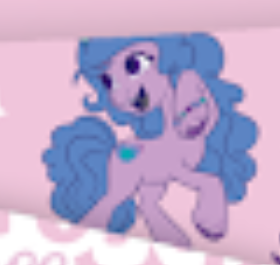 Yikes!!!)
HOWEVER, I do like how the hooves have the horse-feathers (That's what they're called! Clydesdales have 'em!)
I'll keep an open mind for now. We shall see! Only time will tell what's truly in store!