Small blue Pegasus
MLPTP Supporter
Joined

Oct 18, 2017
Messages

6,370





Welcome ghosts and ghouls to MLPTP's first edition of "Who's that G-G-Ghost?"
In this new guessing game our friendly neighbourhood moderators are going to post a photo of a mystery pony.
Each pony's identity will be hidden under its ghoulish and spooky disguise.

It will be your job fair MLPTP members, to uncover the pony behind the mask. Remember to keep your wits about you in this devilish game that is afoot. And always to remember to turn on the light.
:Glowpump: As with any game and tom-foolery we have rules to abide by for all who dare to play. :Glowpump:
- This game is open to all active members.
- Everyone gets 1 yes or no question per 24 hours.
- Everyone gets 1 pony guess per 24 hours.
- This is 24 hours YOUR time. If you asked or guessed, you must wait 24 hours before asking or guessing again.


(You don't have to guess every single day)


- If you ask or guess early your post will be deleted and not acknowledged and
you will have to wait until your 24 hours have come up to ask it again.
- You are not allowed to go back and edit a guess or question. We will know!
- The first member to guess correctly will win that ghoulish pony.

- As our mods live all around the world, please be patient in waiting for responses.
We will do our very best to answer questions in a timely manner.

Should you have any questions or concerns about these rules, please do not hesitate to contact someone on the modding team. We are here to help after all.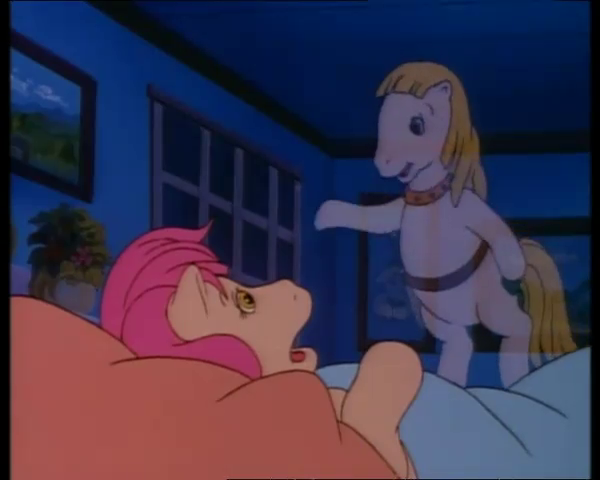 :Zombie: Let's get started... Player beware, you're in for a scare.....:Zombie:





Round #1 was revealed to be
Wigwam
Round #2 was revealed to be the
Cutie Mark Crusaders
Round #3 was revealed to be
TAF Fifi
Round #4 was revealed to be
Sunspot
Round #5 was revealed to be
Sparkleberry Swirl.
Round #6 was revealed to be
G3 Rarity
Whoooooo will be next?
​





​
Last edited by a moderator: