Singing Sea Pony
MLPTP Supporter
Joined

Jul 7, 2006
Messages

6,485

Hey Guys!
I'm here at the fair (well, technically 11 miles away in the La Quinta Inn.) I had a great (albeit tiring) day at the fair! It's so great to meet everyone, and I got some great deals, got my books signed, and overall just had a blast forgetting about work and the everyday, and just immersed myself in the ponies!
Ok, so here's a thread where everyone can post pics and little notes about the fair for those who did not get to go.
First of all, a little note on the Hasbro Q&A Session:
Some good news! The current G3.5s (or whatever we're calling the current line) will soon give way to an awesome new line involving ponies from different generations (not sure about G2) and they are saying that this line will be geared towards older girls (yes!) and also that it will involve 40 characters (no more Bore 7!) AND it all begins with the TV show on The Hub in October.
Ok, so as the episodes come out on TV, new characters will be released in stores, in Spring 2011. (You know that cartoon done by the Powerpuff Girl animator? That's what we're talking about here...)
Ok, here's more news:
There is no plan to change the G3 pony pose that is used for the Fair, Comicon, and Art ponies, so we will still have that pose.
There are no plans for more G1 vintage releases, as that was more for a special 25th Anniversary.
There are, however, vintage Ts on 80stees.com that Hasbro license.
Dollymix ponies were brought up, and the US marketing team of Hasbro didn't know anything about them, but would look into it.
Like I said before (but it bears repeating) Core 7 will end and the new line will take over (think the new Applejack and Pinkie pie). There will be new and different ponies, as well as old favorites... Hasbro apparently referrs to the rooted hair ponies of this size as the "OPP Assortment." There will be 40 characters released... no more same old 7!
Ponywear, boys, and seaponies are not really going to be done ...at this time. I don't think they have any plans for it at all... but the mermaid ponyville are their answers to sea ponies, as little girls who they tested products on did not understand what sea ponies were.
They may take a survey of collectors to see what color they will make the new blank pony... but it may be a while.
There are not any more giant plushies in the works right now, as it was so expensive to make those.
Also, no more charity ponies at this time... but if another anniversary comes up they will consider it.
They asked for ideas on the new fair pony, and I suggested a sparkle, scented unicorn!
The TV show will be on The Hub (an old Discovery Kids channel) and will begin in October. No plans for DVD yet. Better DV-R it!
Promo ponies used for pamphlets and stuff are donated.... so it is conceivable collectors would get their hands on them at some points.
And now to the pictures!
The Design A Pony Contest Winner is...
The Winner!
A Hasbro rep demonstrating how she brings designs to life... these may not be real ponies to come...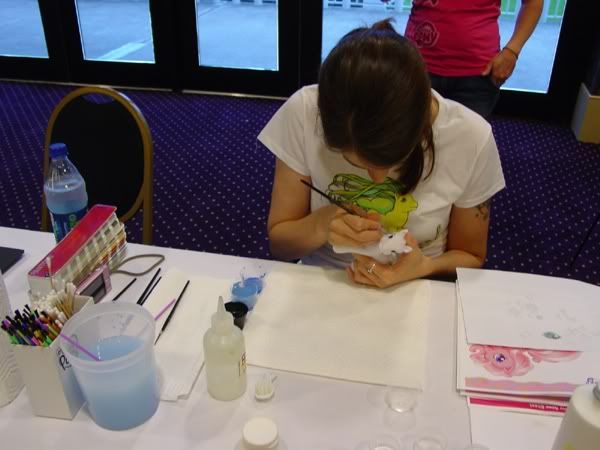 The paint she prefers
Merpony sculpts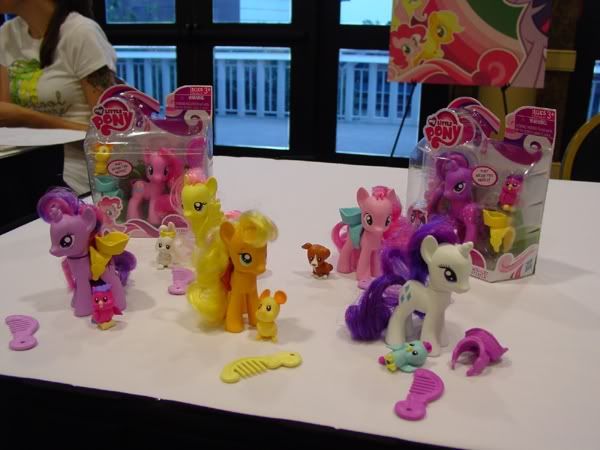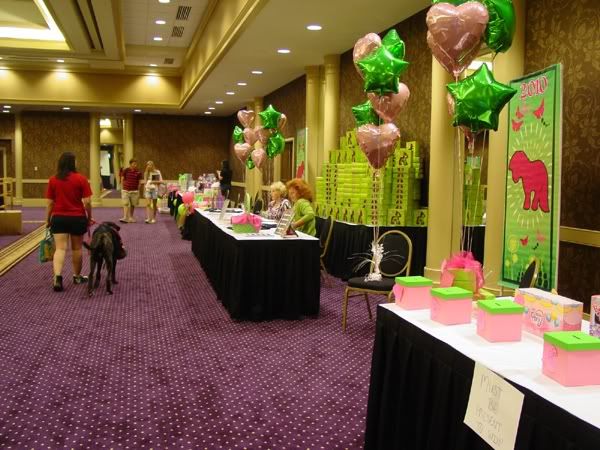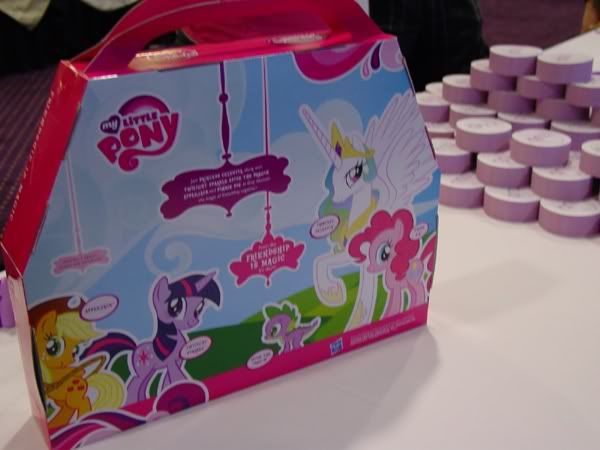 Last edited by a moderator: