Joined

Sep 20, 2009
Messages

1,450
Hi everyone,
Well a few weeks back a thread was put on here asking about any stores still selling New born cutie baby sweetie belle. well Sebby6 posted a pic of a lovely little baby fakie and sad she was from new zealand.
Long story short. I went shopping yesterday morning and as was headed bk to my car I was like. Hmmmm ive never been in the shop b4 lets go have a look see whats in it and to my surprise. Those cuties were in there. ARGHHHHHHHHHHHHHHHHHHH...
Unoftunatly there was only 2 and the owner wasnt sure if he was going to be getting any more but he better cos id be back lol.
so without further ado here they are, with a sweetie belle for comparision. The two sets arent even the same, the buggies are slighty different in colours and the hats r different colours so its quiet nice to see little differences.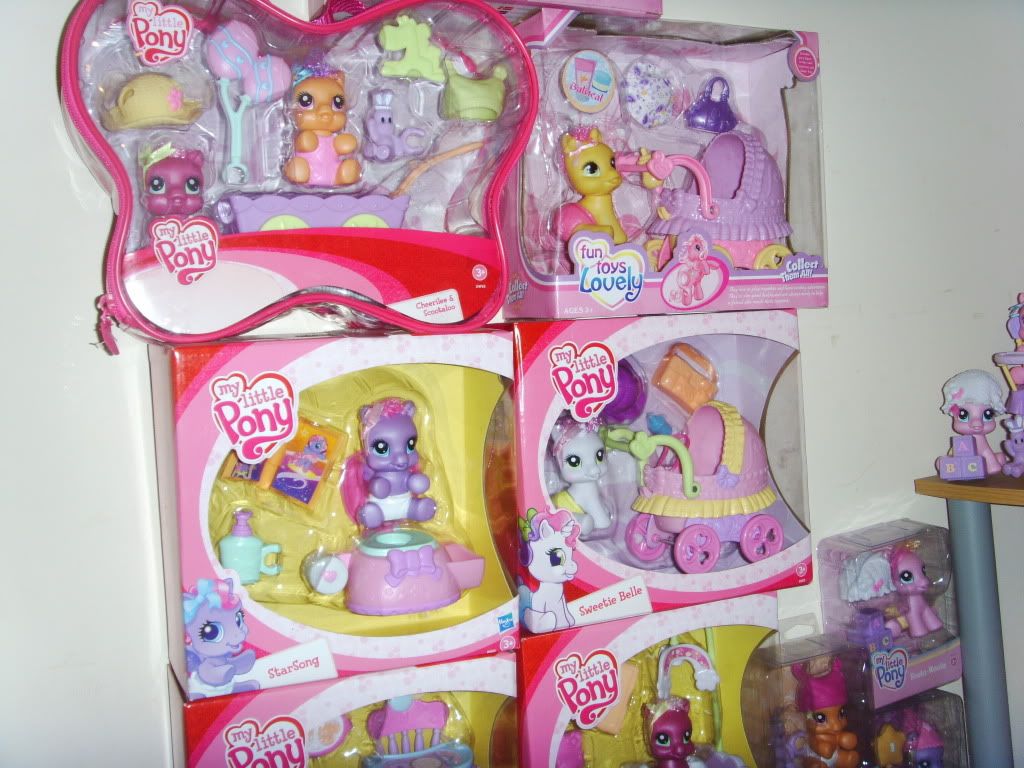 I put them on my MIB coolection of the g3.5s. Im still missing the mommy cheerilee set, and the rainbow dash with extra cherillee if got them then i have them all.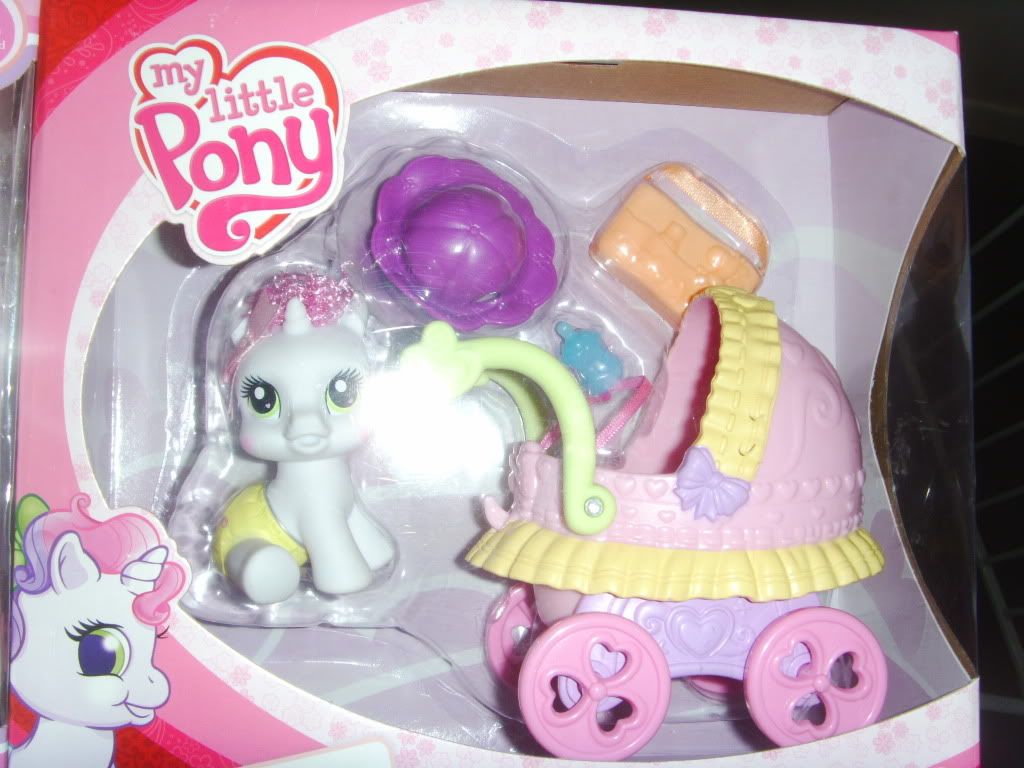 Sweetie belle, Awww isnt she cute............. Thisis one of my sweetie belle sets I have two because they came in two different boxes but i didnt take a photo of the other
Now come one how cute is she yellow????????????????????????? This set wen i saw the pic made me want it and i think im still in shock that i found her on my doorstep in my shops.
and the two sets together, see the differences. I did open one and take her out for a few minutes her plastic is so much more softer. I prefered it lol. Shes absolutly gorgeous and i will be keeping my eyes out for any more if they come.
Last edited: