Beware Auntie Nattie is watching :P
Moderator
MLPTP Supporter
Joined

Jun 3, 2005
Messages

6,437
So as promised... a Collie thread. Not Border Collies, not Beardies, not Koolies but Collies, Rough Collies, Smooth Collies. The Lassie dogs I wonder who's old enough to remember Lassie! Funny how many blank looks you get when you tell people you have lassie dogs these days! If you want real fun and games you get a smooth! In Australia especially no one has any idea what they are.
Some of you who've been in residence around here awhile know I have Collies. I've
always
had Collies, as I grew up with them. Also trial in multiple sports and show and breed them. At the moment I have two, Miko who is a rough and her son Taisa (we lovingly call him the idiot child because he's a bit of a dorky sod) who's a smooth. This is Miko front and centre with Taisa on the left and some of her children and two of her brothers on the far right. A couple of years ago at one of our puppy catch ups.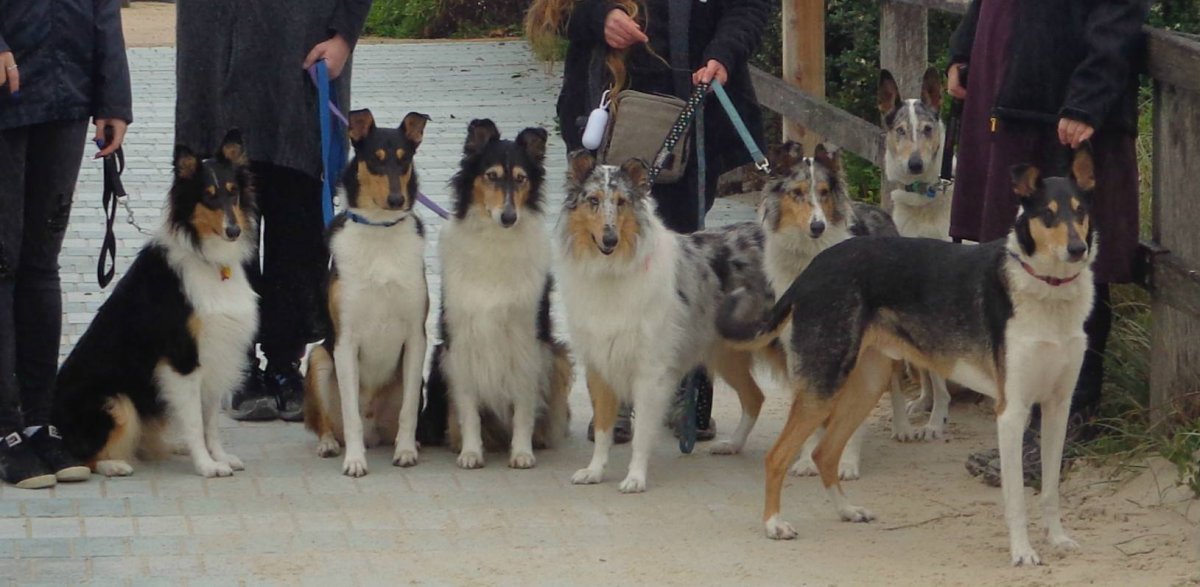 So what about the rest of you? And yes... I'll be nice all the Collie breeds are welcome.. I'm just baised. We spend a lot of time getting chuckled at by the border bridgade out there in trialling land.