Joined

Jun 25, 2014
Messages

7,664
I'm taking on a Custom Neon Seeker Team Challenge with another member on tfw2005. Its just for fun. I still need to find a third figure, but I've got 2 now and one partially done. I'll update as I go.
First up is WIP Blindside. Her base is Cyberverse Starscream, who I forgot to snap a picture of. Oops.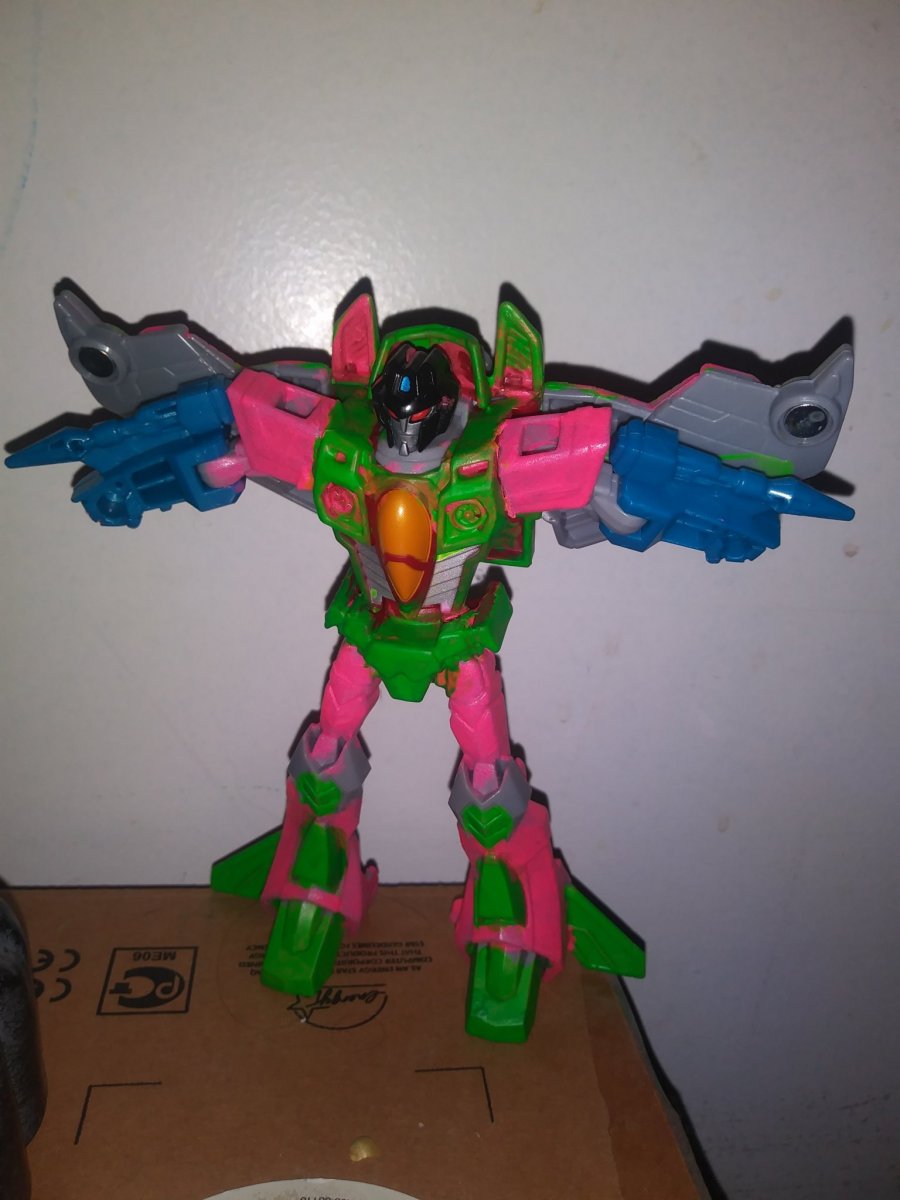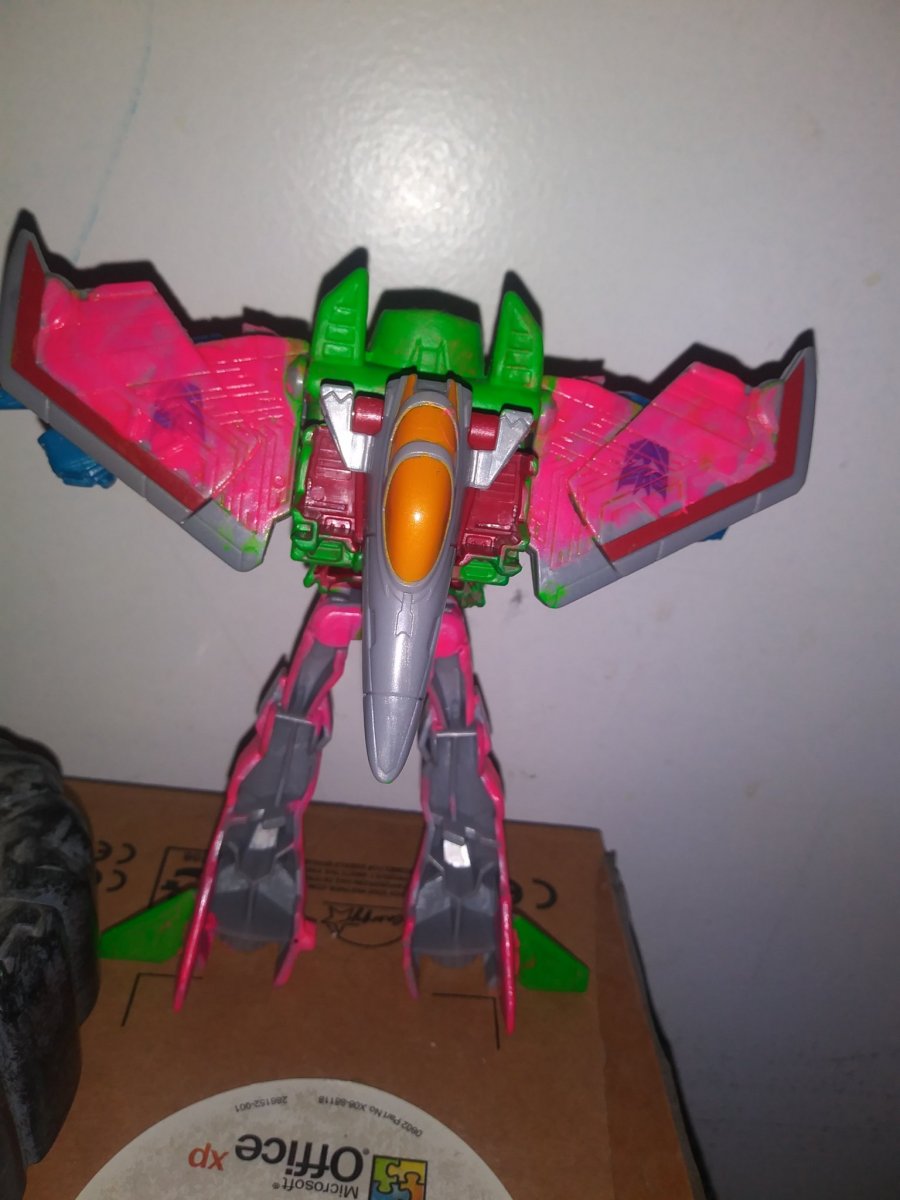 I tell ya peeps, neon paint is a pain and a half to work with! There's a lotta layers and the paint is soft, so my work gets ruined alot. I'll never use it again. I may or may not have based her color scheme on Shady. Funny thing is, my partner did a pink/green TF too. Huzzah!
She still needs a lot of work, her vents, rayguns, nosecone, landing gear, arms and cockpit need to be painted. Her wings need to be finished and there are a lot of touch-ups for mistakes and areas that don't wanna get covered up.
Last edited: