Festive FelizNavidad Pony
Moderator
MLPTP Supporter
Joined

Jan 3, 2006
Messages

7,102
As requested here are some of the fun treats I've been baking up lately. Now, I am not a person who takes pictures of food. I'm too busy diggin' in and eating to plate and pose my food so no Pinterest worthy pics here, sorry!
Saturday to enjoy with the Kentucky Derby (which by the way I have been to Churchill Downs) I made pimento cheese tea sandwiches, benedictine spread on melba toasts, red skin potato salad and mint julep cupcakes! A vanilla cupcake with fresh-from-my-garden mint and a bourbon soak, topped with a cream cheese frosting.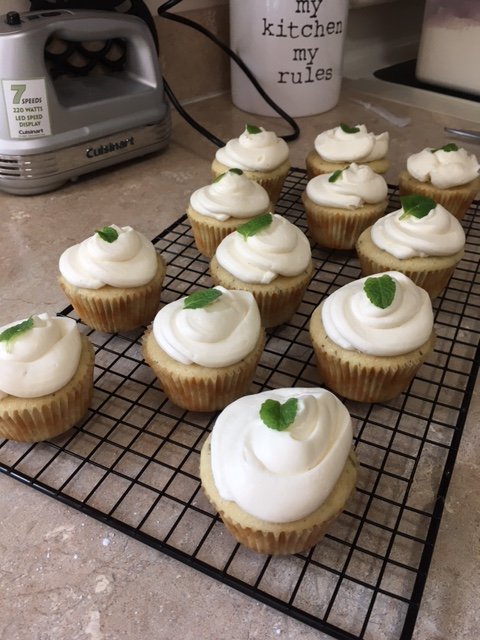 Then Sunday was International Harry Potter day so I made 2 recipes from my HP cookbook. Had to keep it simple cause I was busy pet sitting and doing yardwork but I managed to watch the first 2 movies and whip up some sausage rolls and pumpkin pasties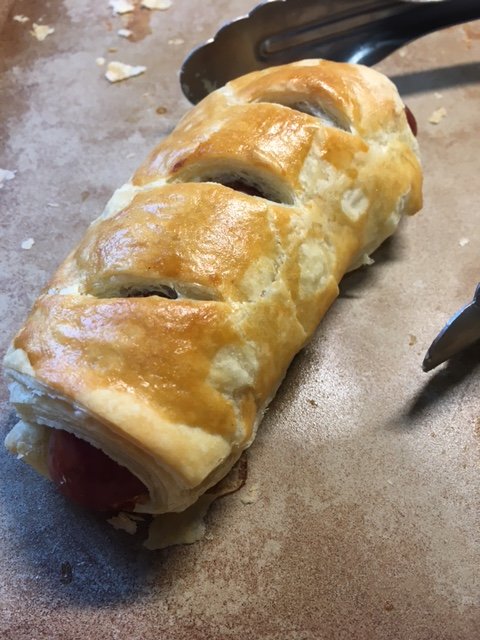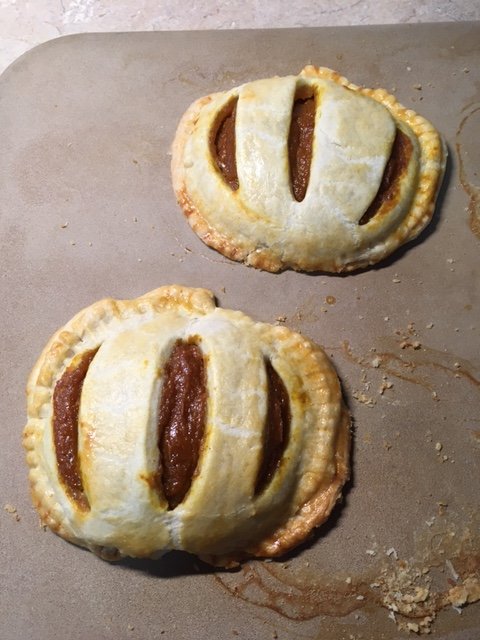 May the 4th be with you today!!! I was working too late to cook when I got home today, so yesterday I made Jawa cookies and a Sarlacc mac n' cheese. The Sarlacc looked better yesterday but I didn't take any pics. I wasn't too happy with how he came out so I think I'll stick with my mashed potato covered meatloaf Wampa arm in the future. I tried to make the string cheese look like tentacles and had broken crackers for the teeth but they got soggy over night. I am an original Star Wars girl so I prefer my Sarlacc without the CG mouth added later, so no mouth LOL I also ran out of yellow M&Ms so we have a couple angry Jawas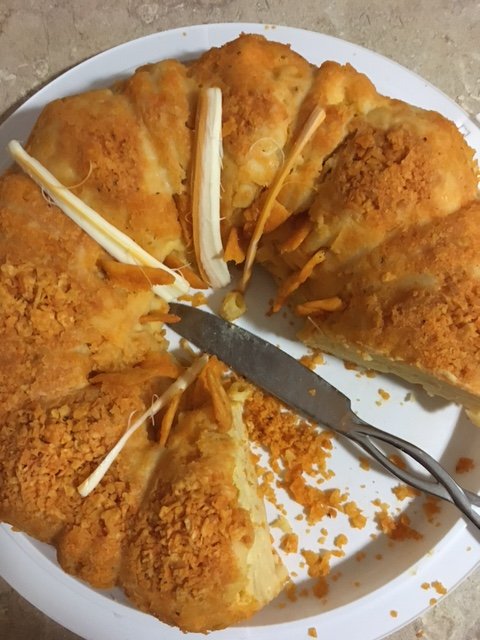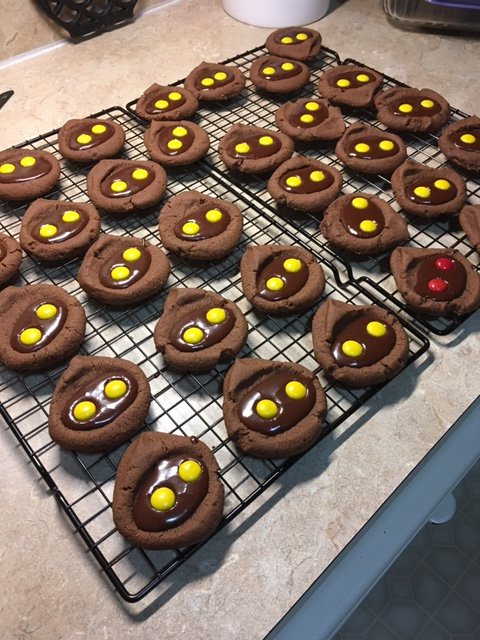 And tomorrow is Cinco de Mayo! You may wonder if I have anything up my sleeve but I can tell you the answer is no. This pony has to work late so I'm taking a break from cooking and just picking up to-go sopes and a margarita on my way home from my favorite Mexican place.
Gotta big Mother's Day brunch menu to prepare this weekend for my family so thank goodness for leftovers this week! I'll be marathon cooking Sat and Sun morning!